How to Clean Up at the Thrift Store: How to Thrift
It may not seem like there is a secret to how to thrift. But here at my favorite thrift store in Maryland, it's always like a treasure trove and if you don't scoop things up quickly, they're gone just-like-that! If you know what you're doing and what to buy at the thrift store, you're more likely to find awesome thrift scores, no matter where you live!
Some days are better than others, but generally, there's tons of stuff that catch my eye. The prices are almost ridiculous. I'm talking, "I-can't-believe-the-prices-are-so-low-maybe-I-shouldn't-say-that-too-loud-or-they-might-jack-up-prices" ridiculous.
Some of it is the luck of the draw in what you find. But I"m convinced there is a strategy, too, for cleaning up at the thrift store.
Adjective: "Cleaning up" – Taking from others so that there's very little good stuff left for anyone else.
Now that we got the definition out of the way, let's talk about how I cleaned up at the thrift store with my favorite "how to thrift" tips!
Click here to PIN this for later!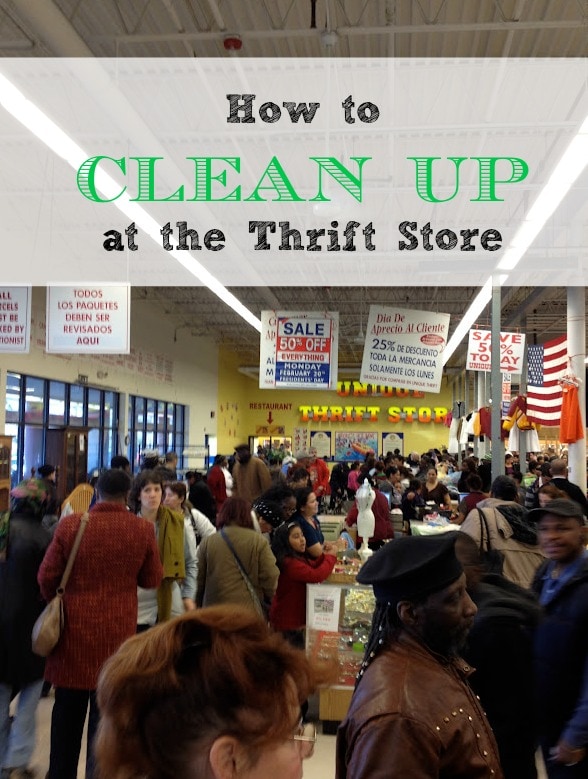 How to Thrift Tip #1: Use the "Buy and Stash" Method
How many times has this happened to you? You see something awesome at the thrift store. You buy it or put it aside for the store to "HOLD" it for you, but when you come back, it's gone? Most of you have said that your thrift store doesn't allow you to hold bought items, but my thrift store does.
That is a mistake.
I found this overhead projector for about $7.00 and instead of asking them to "HOLD" it for me while I continued shopping, I ran this baby out to my van quick! Not going to risk losing something so good!
Related: See how I used this projector to paint my logo on my wall.
How to Thrift #2: Buy It Even If You Don't Know What in the World It Is
If it looks cool, buy it.
I found these awesome metal buffet warmers $2.40 each. At first, I didn't know what they were, but wire anything makes me gaga. One of my readers gave me a great idea to use them for baskets lined with scrap wood!
BEFORE
AFTER!
Click here to see how I lined them with scrap wood to make DIY storage baskets.
Also, sometimes things from the thrift store may have cool pieces and parts that you can upcycle or repurpose into other things. You don't have to love or use the entire thrifted item! Read the article below for more ideas on how to get started with repurposing thrift store stuff!
READ MORE: 10 Clever Questions to Ask Before You Repurpose Your Next DIY Project!
How to Thrift Tip #3: If It Makes You Drool, Buy It.
Because we have such good prices here, I can't possibly buy everything I see at good prices.
But here's a great example of something that made me drool that I should have bought: I had found this amazing sewing table (I forget the brand name, but it was valuable, I later found out) with a hidden seat that simply slides in, for only $59.99 with a 20% discount.
I stood there debating whether or not I should get it…I hated the thought of lugging home yet another piece of heavy furniture that would sit for years in my garage until I found the right "home" for it in my home.
So I ended up walking away to "think about it" only to have a thrift store vulture swoop in during my indecisiveness and bought it. (You can even hear his voice at the end of the video as he approached me). I still kick myself for not getting this vintage sewing cabinet it because it made me drool!
See that sewing machine here on my YouTube channel and click to watch below.
How to Thrift Tip #4: If It's Heavy, It's Worth Something
That's how I judge quality stuff: by its weight. If it's heavy, that screams "I'm not cheap! I'll last a lifetime!"
I saw this mirror for $12. Soon as I picked it up, I knew it was good quality because it was so heavy!
BEFORE
AFTER!
I ended up putting it on top of my master bedroom dresser! (Click here to see this thrifted dresser BEFORE & AFTER!)
How to Thrift Tip #5: Buy Broken Thrift Store Furniture
Just be sure it's good quality otherwise and you're confident you can fix it without spending a boatload of money. A lot of people walk right on by the broken stuff. Not you. Not me. We know better. Because most things can be fixed, sanded, painted, or stripped. I saw this chair for about $30 I think, and it looked decent….
Related:What's the Best Paint For Furniture?
….until I got closer: it had some loose legs:
…its seat was less-than-stellar. Looked like you'd sink right in it.
But those things could be fixed. And there's less competition looking to buy furniture if people know they'll have to fix it.
These French Provincial pieces were a steal, but when you looked closer:
…one of the drawers caved in….
…the drawers were stuck, too. But those are likely things that can easily be fixed.
(Pssss….It's the exact French Provincial desk makeover that I completed some time ago).
How to Thrift Tip #6: Sign Up for a Thrift Store "Value Card."
It's not just grocery stores and CVS stores that offer value cards. Your favorite thrift store likely have them, too! In fact, one of my favorite thrift stored chains, Value Village, offers value cards where there are discounts on Mondays and Thursdays for discount card customers. Plus, if you sign up for their email list and follow them on social media, you'll get alerts when new things arrive and when sales are happening.
How to Thrift Tip #7: Always Ask to Buy, Even If It's "SOLD."
Several years ago, I found the perfect foyer table with an attached mirror, for $30. I just couldn't walk away from it. So I asked an employee if I could buy it. He said it was already SOLD. I told him, "Yeah, but it's perfect; I want it." He offered to ask his manager. He came back a moment later and said it was available! Hmm….see?? You never know until you ask.
That little entry table has since been painted and the mirror was removed. But even after a few years, we're still using that little table! It would never have come home with me unless I had asked if I could buy it, even with the SOLD tag on it. 🙂
RELATED: Sherwin Williams Sea Salt paint color in my foyer.
How to Thrift Tip #8: Throw Some Elbows
You don't want to be rude…but you may have to throw some elbows to claim what you've found at the thrift store! I mean that in the most proverbial way. 🙂 It just means you have to be tough about what you've found and what you're claiming in case someone else tries to get their paws on something you've found first.
When I scored my dining room table for only $12 (yep…just $12), the table was a holding ground for other thrift store stuff, so people kept walking past without noticing it–that is, until I cleared it off. There it sat, exposed in all its glory, and by the time I had walked back to the table with an employee so I could buy it, a woman was shaking it, testing its fitness, with a look of awe on her face. I let her know real quick that this baby was coming home with me.
How to Thrift Tip #9: Ask For a Discount Even When There is None
The day I bought my fabulous vintage drafting table for only $30, I just happened to miss a 50% off furniture deal by about 15 minutes. I simply went up to the cashier, asked them to include the drafting table in the 50% off deal, and they did!
And boy did I do the "happy dance" as a lugged home my purchases that day! Doesn't it look great for my pretty office basement makeover?
Want More Thrift??
Check out these other awesome posts.
Anyhow, those are 5 "how to thrift" tips to help you clean up at the thrift store. You have to know if you're getting a good deal before you buy, otherwise, you didn't clean up–you just unloaded some of their crap on your house 🙂
Enjoyed this article? PIN it here!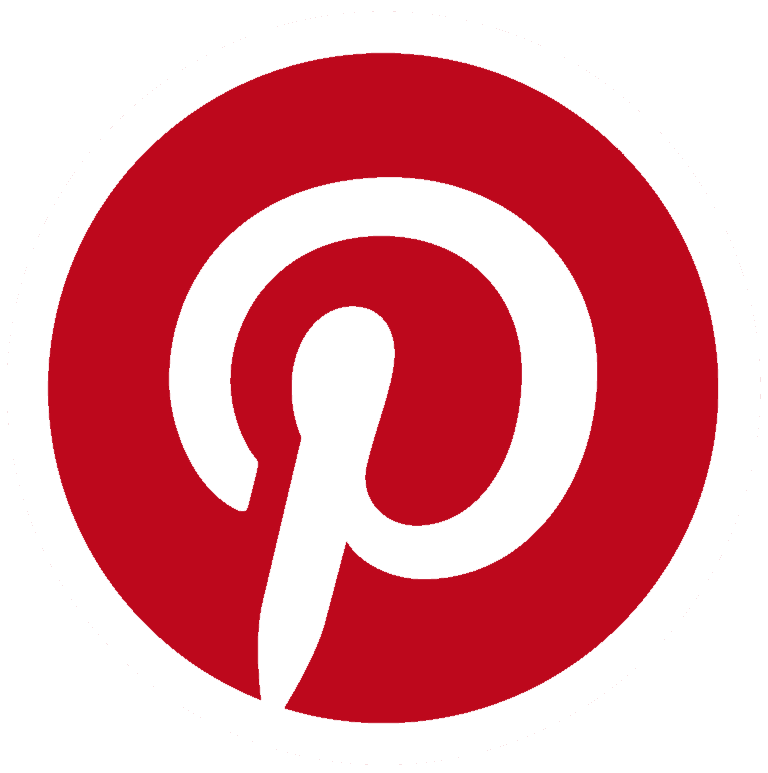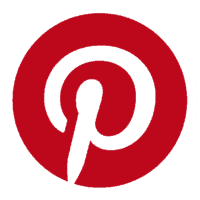 So what have you found good stuff from the thrift store lately? Leave a comment below and tell me what you found!

Download the 5 freebies!
Thrift Diving inspires women to decorate, improve, and maintain their home themselves...using paint, power tools, and thrift stores! Use these 5 printables, checklists, and ebooks to get started!