What's the Best Paint For Furniture?
Let's jump right to it: there is no one best paint for furniture. The truth is that all of them generally work equally well.
But when you're a newbie looking to buy furniture paint it can be overwhelming, right??
Well, it doesn't have to be.
It really comes down to what style of furniture you're painting, what's the look you're going for, and how much money are you able to cough up.
All furniture paints nowadays will let you be the biggest slacker. READ: no sanding, no priming.
Woo hoo! [Insert DIY happy dance here]. It really has turned the wonderful world of DIY upside down! Thank God for that!
Furniture paint as has really turned the wonderful world of DIY upside down! Thank God for that!
You have to ask yourself:
Do I want a more contemporary, modern look with paint that is more "hearty" and full-coverage, or do I want a more chippy, distressed, rustic, aged look?
Am I looking for something more budget-friendly, or can I splurge a little?
Do I want something with low-VOCs (volatile organic compounds) or do I prefer one that is no-VOC or VOC-free that is safer for my family and me?
Well, my friend, this post has been a long-time coming. I really wanted just one simple place where newbies (or even just people that have never heard of some of these brands) can find out more about the different options.
I have used most of these, but not all of them. I'll be using them throughout the year so that I can do more comparisons and help you make a smarter buying decision! 🙂
PIN and share it with your friends!)
Best Paint for Furniture – 10 Great Options
So What's the Best Paint for Furniture?
First, I should say, there are soooo many brands of furniture paint on the market since I started painting furniture in 2012. But let's focus on the top 10 that I've known and used. If you love a certain brand of furniture paint, by all means, add it to the comments section below! 🙂
CONTENTS
Heirloom Traditions All-in-One Paint
Beyond Paint
Annie Sloan Chalk Paint
General Finishes
Amy Howard at Home One Step Paint
Americana Decor
Country Chic Paints
BB Frosch
Rustoleum Chalked
Black Dog Savage Paints
1. Heirloom Traditions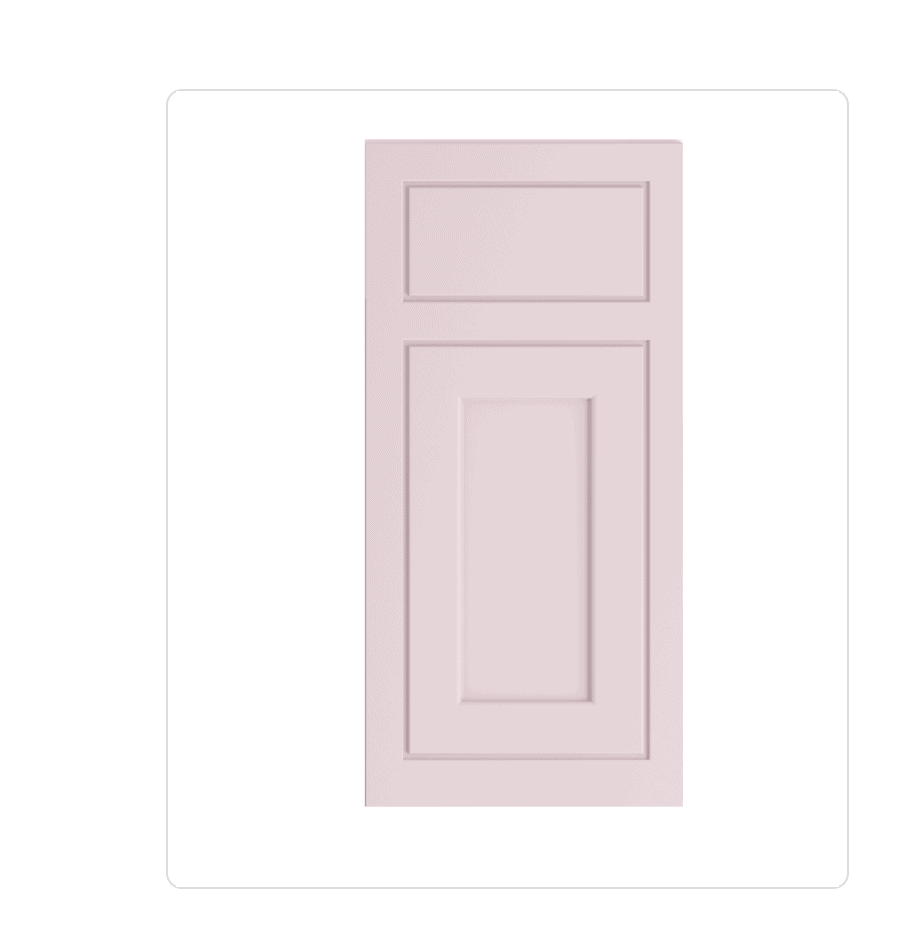 Cost: $16.99 – $129.00
PROs: Heirloom Traditions Paint (HTP) came highly recommended from a Thrift Diving reader when I mentioned that I wanted to paint my kitchen cabinets. She used it on your cabinets and it worked amazingly well! It's a chalk-type paint that can bond to nearly any surface and can be used indoors or outdoors on your projects. It also has a built-in top coat, which I much prefer paints that have this top coat already mixed in! HTP can also be bought in several sizes, from an 8 oz sample, a 32 oz quart, or even a gallon. Many other chalk-type paint companies don't offer gallons. The company runs specials often, so buy the paint when you can save 20% – 30%.
CONs: You won't be able to easy go to your local stores and buy Heirloom Traditions Paint. From what I know, it can only be bought on their website and on Amazon. All the colors don't appear to be availabe on Amazon, though, and you won't be able to use the coupon codes on Amazon when they have sales. The prices are very expensive, but are still in line with other chalk-type paint. Since I haven't used the paint yet (my order is coming!), I can't speak to any "cons" yet, so I'll let you know!
Where to Buy? Buy on AllinOnePaint.com.
Projects I Have Used This Paint On: I have ordered it, but haven't used it yet! But if you check out their Facebook group, you'll see a bunch of awesome projects it has been used on!
Cost: $49.95 for one quart.
PROs: This paint has actually become my preferred paint to use because it's so quick and hard to mess up. It's thick with nice coverage. It's recommended to apply it with a small roller which eliminates brush marks. Newbies get good results with this paint because it's so hard to mess up. It has a bit of sheen. It's self-sealing so it doesn't require a top-coat or sealer unless it's a high-traffic piece of furniture that's going to get a lot of use (e.g. table tops, desks, etc.). And you can easily buy it on Amazon. They also make a countertop paint. Low-VOC.
CONs: Most expensive at $49.95 for a quart and $29.95 for a pint. Has only 12 -14 color options, which is fewer color options than some other brands of paints.
Where to Buy? Buy on Amazon, HomeDepot.com, and BeyondPaint.com.
Link to Projects I Have Used This Paint On: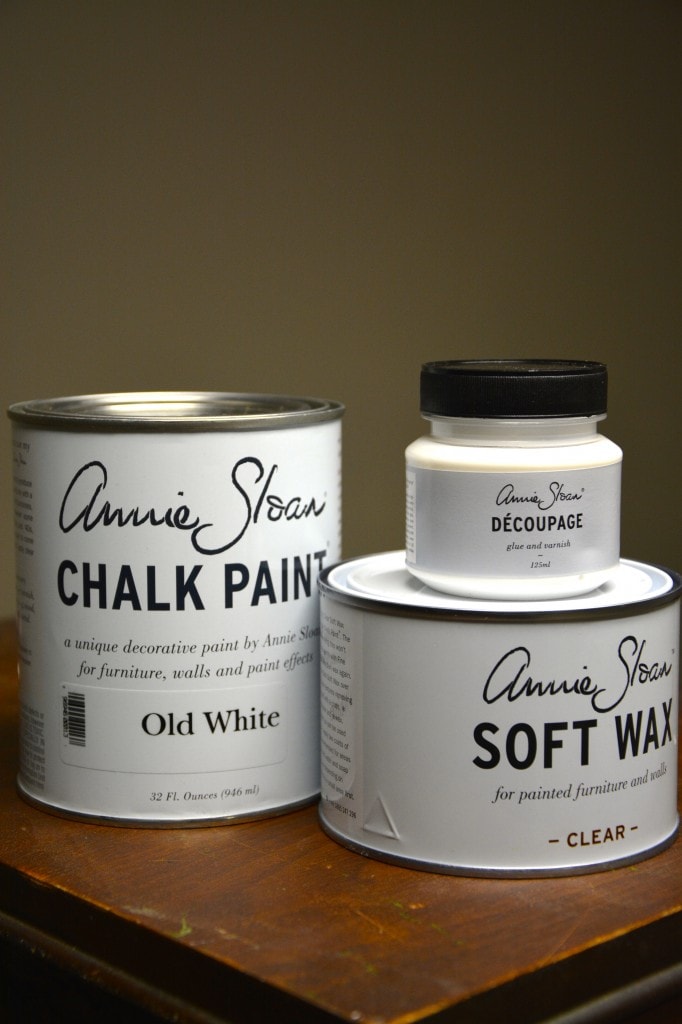 Cost: About $35 – 38 for a quart.
PROs: Annie Sloan paint is probably the most well-known of furniture paints because so many bloggers were using it back in 2012 – 2015, and even now. It comes in 32 colors and covers well, but you really have to use two coats for even coverage. If you're going for the "distressed furniture look," Annie Sloan is easy to sand down for that "shabby chic" look, or if you want to layer one coat on top of another.
CONs: It's pricey at $34-$38 a quart. Sample pots are about $12 for 4 oz. but that's not enough to do a piece of furniture. It has methanol, which is toxic, even though the paint says "non-toxic." It says it's very-low VOC. This type of paint needs a new coat of clear, protective wax every 6-months, which can be a pain if you don't want to go through your house waxing everything multiple times over the year!
Where to Buy? You can't buy Annie Sloan at a regular store. You have to buy it online from one of their "stockists." I like to buy it from Robyn Story designs
Projects I Have Used This Paint On:
Cost: About $27.00.
PROs: General Finishes is an acrylic-based paint that can be used indoors or outdoors. It has a nice, thick coverage in 28 bright, contemporary colors, and is low-VOC. You can easily easily buy it on Amazon, but also look for it at your local Woodcraft woodworking stores.
CONs: None that I know of yet!
Where to Buy? Buy it on Amazon, but I've also seen it at woodworking stores.
Projects I Have Used This Paint On:
Cost: $16 for 8 oz to $35 for a quart.
PROs: Totally free from methanol (toxic stuff). Comes in 52 pretty colors. No-VOC. Covers well. Can easily buy it from ACE Hardware online. Is self-sealing so it doesn't need wax unless it's a high-traffic piece. Made in the USA. Best for pieces of furniture that you will be painting with full-coverage. Amy herself has a whole collection of YouTube videos that show you how to use her paints and products.
CONs: It's pricey at $34.99 for a quart and 8 oz. for $15.99. Also, this paint doesn't sand very well if you're trying to achieve a "distressed" look. Not really a "con," because this paint was actually developed for distressing with their Antiquing Glaze instead of sandpaper. But some people have complained about not being able to sand it.
Where to Buy? At ACE Hardware, but not all of them carry it in the stores. You can find it online, though.
Projects I Have Used This Paint On: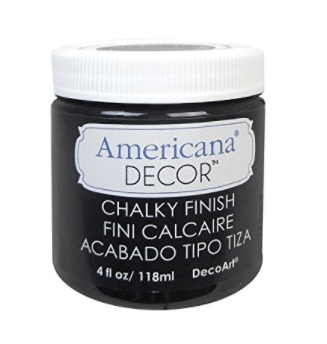 Cost: About $8.00.
PROs: The cool thing about Americana Decor is that you can easily buy it from Home Depot, Michael's, and other craft stores. Home Depot doesn't carry many colors, so you might have a better chance of finding a range of colors at the craft store. It comes in small containers for small projects, 29 colors. Low-VOCs.
CONs: It worked okay, but I found it a little hard to slather on. It was too thick and dried too fast. Probably should have used a bit of water to thin.
Where to Buy?
Projects I Have Used This Paint On:
Cost: $34.95 for a full-size can.
PROs: I really like this paint! The color is amazing and I like the coverage, too. They often have sales on their discontinued limited edition colors, so check their website often to get discounts on colors!
CONs: The price is comparable to other brands. I really haven't found any "cons" using this brand!
Where to Buy?
Projects I Have Used This Paint On: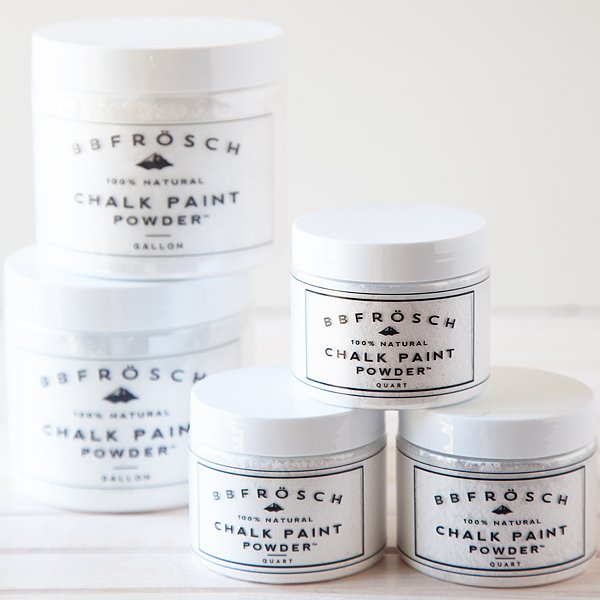 Cost: $32 plus shipping from Amazon.
PROs: While BB Frosch isn't a paint, it's a powder that you can mix with paint. Got a favorite regular 'ole latex color that you adore? Mix in BB Frosch and you instantly convert that paint into a "chalk-based" paint that bonds to virtually any surface. This helps to keep costs down when painting because you can just go to a big box store and get a large gallon of your favorite color and mix as much as you want, whenever you want. I used this chalk paint powder on my garage workbench cabinet and it turned out great. It's held up over the years, too! See the link below.
CONs: Can still be more expensive than DIY chalk paint. Folks have been making their own DIY chalk paint for a while with sanded grout or plaster of paris, which is cheaper than paying more for BB Frosch. However, BB Frosch claims there are health dangers for sanding grout and plaster of paris and that their product is much safer.
Where to Buy? Buy it on Amazon, or buy it from their website.
Projects I Have Used This Paint On: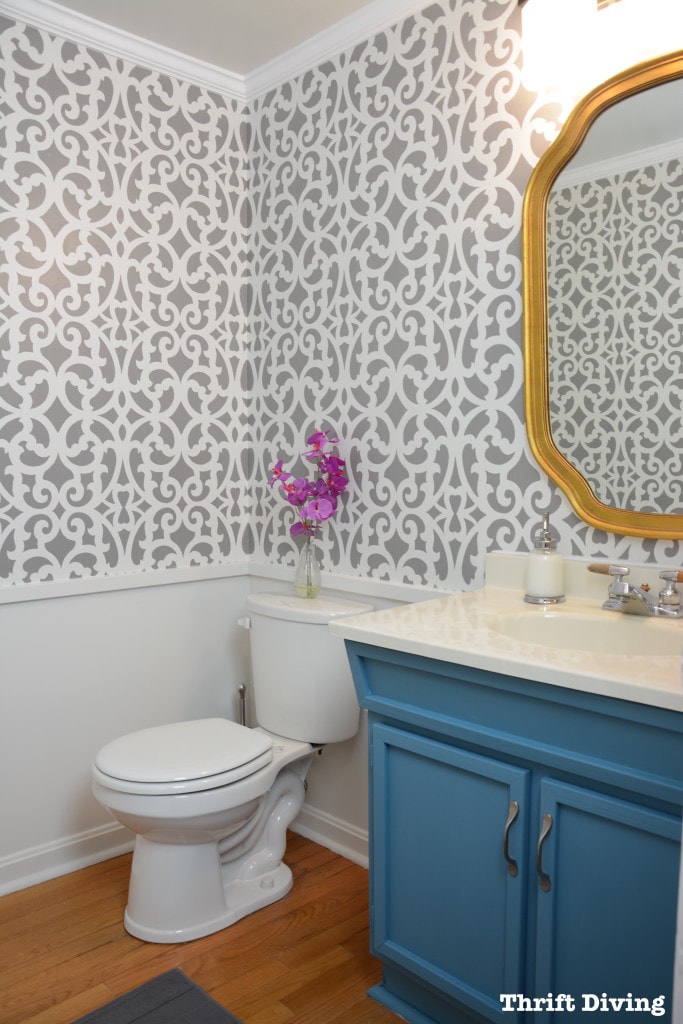 Cost: About $23.00 for a can.
PROs: Rust-Oleum's Chalked is readily available at your local Home Depot, which is a great option for projects that you want to do now instead of having to hunt down a local supplier or website to order other brands of chalk-type paint. Once painted on, it was very easy to gently distress it! And once lightly sanded, the paint is soooooo smooth. Probably the most smooth I have ever used. I really enjoyed using it!
CONs: When using Chalked, it might seem kind of thick. In that case, just as a tiny bit of water to thin it out if it starts getting too thick. This might just be common with chalk-type furniture paint. Other than that, I couldn't find any problems with using the paint. In store, it might be hard to find all the Chalked colors that are available. It really depends on your local Home Depot. Mine always seems not well stocked with everything (how frustrating is that??), so at any given time, I might only be able to find a few colors. Check on Amazon, though, because all the colors are there, and you might even be able to get same-day delivery if you have Prime.
Where to Buy? Home Depot and HomeDepot.com and Amazon.com.
Projects I Have Used This Paint On: This cute little foot stool! In fact, if you're new to painting furniture, be sure to check out how I used this stool to show you how to paint and reupholster your first piece of furniture!
10. Black Dog Salvage
Cost: $19.99
PROs: I discovered this paint at a local Wood Craft woodworkers store. One of the employees asked me if I wanted to try it and give my feedback, and of course, I always love to try new paints! And let me tell you guys…I absolutely LOVE this paint! The paint goes on better than most paints I have used. You could really do one coat and have great coverage without doing two coats. I also love that it's cheaper than most other brands of paint!
CONs: None that I can tell!
Where to Buy? I think you can only buy it online at their shop, and at local woodworking stores. Check your Wood Craft chain stores.
Projects I Have Used This Paint On:

Answering Your FAQs About Furniture Paints
When should I not paint wood furniture?
Is "chalk" or "chalked" paint the same as chalkboard paint?
Do I have to sand first?
Do I have to prime furniture before painting?
Can I use regular paint on furniture?
How do I fix broken parts and scratches on furniture before sanding?
How many coats of paint should I use?
What kind of paint brush should I use?
What should I clean my furniture with before painting?
What kind of top coat or wax should I use?
Are there resources I can read to learn more about painting furniture?
I won't go into a full tutorial on painting furniture, but instead, I'll answer some of the common questions I get on how to paint wood furniture. It's a lot easier than you think! 🙂 Also, it's recommended that you check out my other post called 10 Common Furniture Painting Mistakes and How to Fix and Prevent Them. That will help you out a lot!
Q: Is "chalk" or "chalked" paint the same as chalkboard paint?
A: Nope! Chalkboard paint is the stuff that you would use if you're making a blackboard or something that you plan to write on. Chalk or chalked paint is the kind of paint that you're using on furniture for decorative purposes. Not quite the same.
Q: Do I have to sand first?
A: For the most part, no. Not if your furniture piece is in good condition.
But….what if your piece of furniture looks like this?
Then yes, you'll need to (see the AFTER dresser makeover here to see how I sanded the top on this dresser).
Unless, of course, you want an old yucky, bumpy surface with old stickers on it. LOL
Your surface would be jacked up.
Same goes for chippy paint. If you're trying to paint something that has chipped paint, you're going to have to sand.
Just be careful when sanding. Wear a respirator mask (I recommend this one by 3M, see below), and if needed, make sure that you've tested to make sure there's no lead in old chipped paint. You can get lead testing kits from Amazon.
Q: Do I Have to Prime Furniture First Before Painting?
A. Generally–no. You won't have to prime. Even if you have a shiny surface. But occasionally you'll come across pieces of furniture that bleed through (I hate these kinds of pieces!!!).
This has happened to me a few times.
What I recommend if you're experiencing bleed-through is to stop painting, let it dry, and use a clear water-based sealer over the entire piece, which will create a barrier between the bleeding stain and the paint. Be sure you're using a de-waxed sealer, like a spray shellac or a sanding sealer such as Zinsser SealCoat.
(The pic below is of my thrifted china cabinet that gave me the worse time with bleed-through! Notice the yellowing moments after applying the paint? That's bleed-through.).
Q: Can I Use Regular Paint on Furniture?
A. By regular paint, you probably mean the same latex paint that you would use on your walls. Technically, you can, but you'd have to sand and prime first (unless you're using BB Frosch, as noted above). And you'd want to use FLAT paint because the other finishes get "gummy." Lots of people have been making their own DIY chalk paint, too, mixing plaster of paris or sanded grout. But if you want to use regular paint, it might be worth checking out the BB Frosch chalk paint powder I mentioned in the chart above. You can read my full review of it here.
Q: Can I Use Spray Paint on Furniture?
A: I almost forgot about these!! Yes, there are options of spray paints, like regular spray paint that you get from the hardware store, and Amy Howard Furniture Lacquer. I actually haven't used it yet, but I've been dying to get my hands on some to use for lamps. If you're using regular spray paint, opt for the spray paint that has primer in it. And for the spray lacquer, it doesn't require priming and can be used for both indoor and outdoor use. But there's not much else I can say about the spray lacquer until I have tested it out. Subscribe to my email list to subscribe to my email list to get the updates!
Q: How Do I Fix Broken Parts and Scratches Before Painting?
For scratches, if the piece is wood, add a dollop of wood filler, wait until it's dry, and then sand it smooth (I like to use an orbital sander for that). If it is a laminate piece, I'd recommend bondo putty.
For broken pieces, try to either glue it or use a nailer to fix it. For gluing, wood glue works well, but for a tough-as-nails bond, I love Gorilla Glue. Watch my video here on how to use Gorilla Glue so you learn to use it properly! It's a little tricky.
Q: How Many Coats of Paint Should I Use?
A: Two is good. One coat is usually not enough. Some brands of paint of paint I have used, like General Finishes, may not require two, because the color is so "hearty." But generally, plan for two coats. Let the first coat dry before adding the second coat.
Q: What Kind of Paint Brush Should I Use?
I absolutely love Purdy brushes. Use the angled ones because they're so precise that most times I don't even need to tape off. They have amazing "cutting-in" abilities! Plus, the bristles won't come off in your painting.
These Purdy brushes are good for painting furniture, but you'll need different brushes for waxing furniture. Make sure you use one wax brush for clear wax and a separate wax brush for your dark wax.
Resources
If you're hungry for more furniture paint and DIY, here are some great resources that will get you on your way!
Furniture Makeovers: Simple Techniques for Transforming Furniture with Paint, Stains, Paper, Stencils, and More
Other Paints Mentioned by Readers
This section will be updated to include other brands and products of furniture paint mentioned by readers. More reviews will be coming on these paint. Stay tuned!
Conclusion
There really is no best paint for furniture. It really just depends on the furniture you're painting and the look you're going for. All of them require little to no sanding, no primer, and work on everything from wood, plastic, metal, glass–you name it. It's easier than ever to paint furniture today! My advice would be to try your hand at all of them and see what you like best. If you already have a favorite furniture paint that you think is best, leave a comment below and let's chat about it!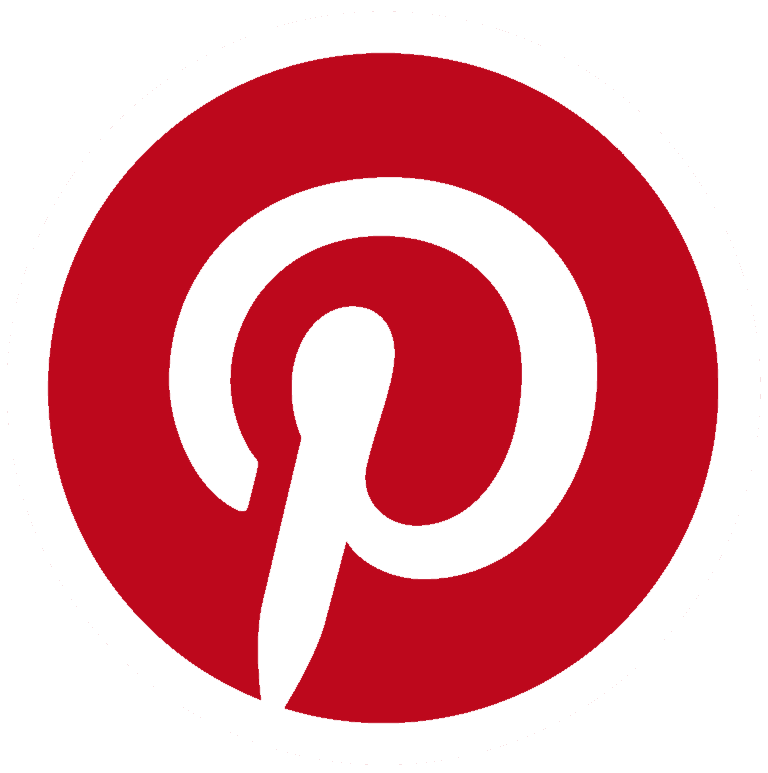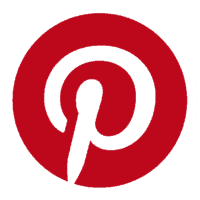 Download the 5 freebies!
Thrift Diving inspires women to decorate, improve, and maintain their home themselves...using paint, power tools, and thrift stores! Use these 5 printables, checklists, and ebooks to get started!