5 Best Thrift Stores in Chicago and Atlanta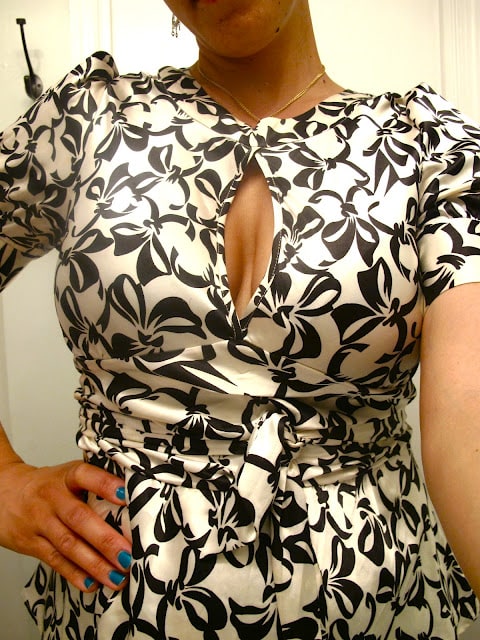 It's hard to believe, but by this time tomorrow, I will be schmoozing in Chicago tomorrow with 4,000 other bloggers and friends for BlogHer '13! (I've done these 10 things to get ready for it, since it's such a huge blogging event). And I'm super stoked because I've never been to Chicago! The following week, I'll be off to Atlanta for the another blogging conference, the Haven Conference, which is more specific to the DIY/home niche. So many well-known DIY bloggers will be there! 🙂
And if you know me, you know I want to hit up local thrift shops while there, because it's too good of an opportunity to NOT scope out another city to see who's got the BEST digs. In fact, just like I did last year when I found the best thrift store in Seattle, Washington while on my way to Hawaii, it's a must on my list to get to some of these shops.
Unfortunately, I won't be able to lug any furniture home with me, but if I can find some sexy little top or summer dress?? Yeah. I'm all over that!
So I put a call out everyone on my Thrift Diving Facebook page, and here's what people said were the best thrift shops in Chicago and Atlanta!
315 Dahlonega St., Cumming, GA
Phone: (678) 208-6240
5488 Peachtree Industrial Blvd, Chamblee, GA 30341
(770) 662-5616
1840 W Hubbard St, Chicago, IL 60622
Phone: (312) 733-0098
GOOD TO KNOW: This website looks pretty awesome, but the prices are STAGGERING! Still, looks to be worth checking out, if even for just "window shopping" the best salvaged vintage stuff.
4015 Holcomb Bridge Road
Suite 400
Norcross, GA 30092
Phone: (770) 817-1405
GOOD TO KNOW: This thrift store's profits benefit an animal shelter! 🙂
3825 Venture Dr, Duluth, GA 30096
Phone:(770) 623-0943
GOOD TO KNOW: This Salvation Army is known to be one of the nicest thrift stores with a big range of most consistent selection of furniture.
What I Am Wearing to the Conferences
Well….this is just ONE of the outfits! So I had hopped into my local Unique/Value Village to try to find some "conference wear" and had found this long, beautiful dress for a whopping $14.00. That's a little bit out of my price range for the thrift store (yeah, we roll CHEAP over here in Maryland!). But since it was a 25% off day, I decided to get it.
Seriously, this iPhone pic does the dress NO JUSTICE! The colors are amazing, and hubby actually LIKED it! If I can impress him, I must be doing BIG THINGS 😉
And since I'm 5'10", I can rock a longer dress. Just wait until you see it in full color!
Anyhow, I'm hoping to score some more deals at some of these Chicago and Atlanta thrift stores!
Anyone from the ATL or Windy City and can toss some suggestions my way, please leave a comment and let me know some great places to check out!

Download the 5 freebies!
Thrift Diving inspires women to decorate, improve, and maintain their home themselves...using paint, power tools, and thrift stores! Use these 5 printables, checklists, and ebooks to get started!