How to Pick Awesome Color Combos
One thing I've always struggled with is how to pick the best paint color combos. You'd think I was colorblind. Seriously!
Thankfully, I absolutely love turquoise and soft feminine colors for my walls and furnishings, and you can only mess up turquoise so much, right? 😉
But sometimes you want something more than turquoise and white! I love soft colored walls, but with pops of color on furniture or pillows or accessories. But at times, I'm like, "Oh, man….what colors really go well together?!" I suck at color.
As most of you know, I just paid a crap-load of money to cut down a horribly oppressive maple tree in my backyard. Now, there is tons of light in what used to be our "cave" of a family room.
Now, with all this light and airy feeling, it's a happier place, and I'm ready to pick colors that are going to finally make this room feel decorated!
So I decided to share my favorite places to get ideas for color combos that will be a no-brainer (aside from the obvious Pinterest…). Here goes!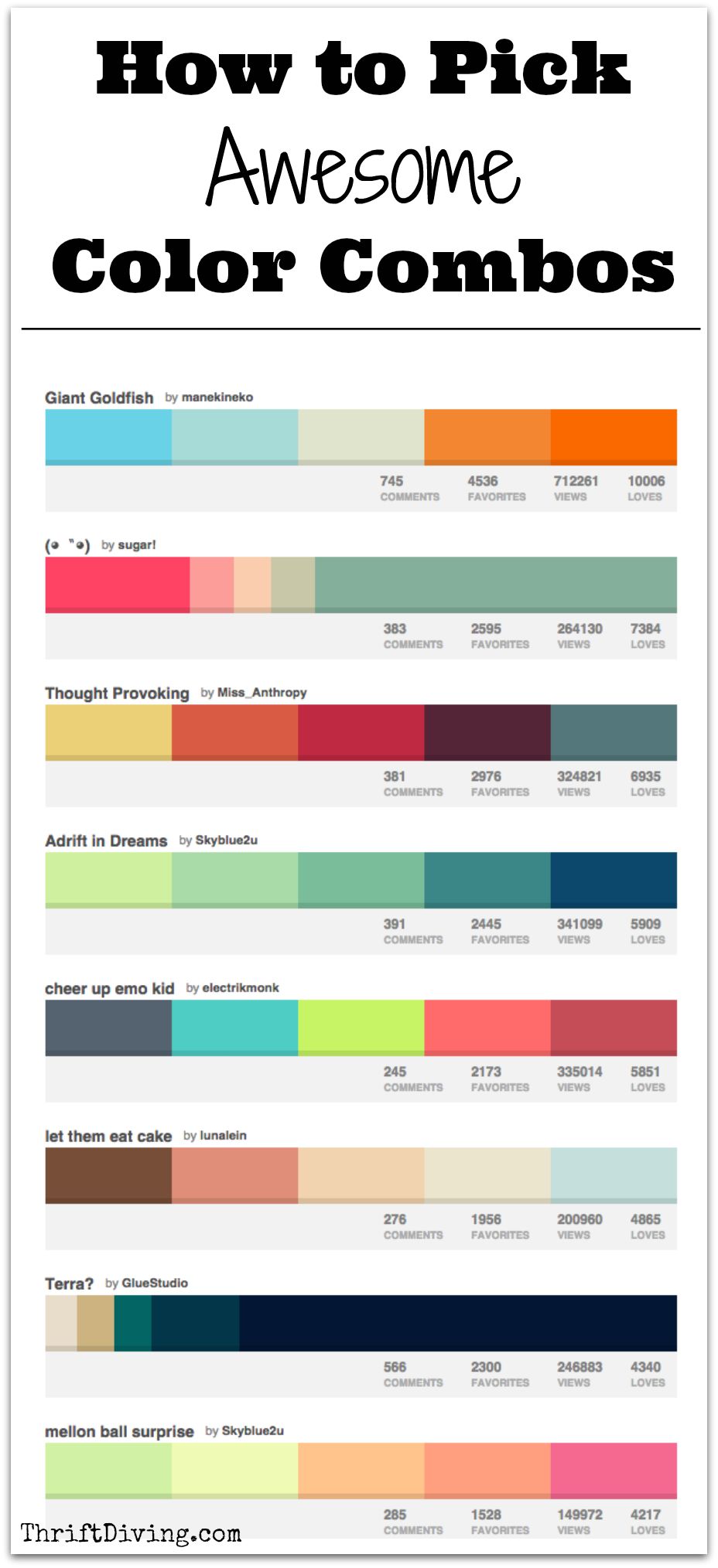 I discovered Colour Lovers a couple years ago and it's been one of my favorite sites to browse colors that look best together. It's totally community-generated, and people can "love" a color combo. The more "Loves" it gets, the more popular it becomes. It's a great way to see what is trending on the site.
What's cool is that if you're a blogger or novice website designer (like me!) it's a neat way to get some ideas for color combos for websites, too! 🙂 Love that!
I also use this for ideas for painting some of my furniture projects.
My favorite of their 8 color collections is the Coastal Cool. When I was designing my kids' navigation-themed bathroom, I had found a great blue for the walls, Sherwin Williams Scanda. But I didn't know what other colors to match it until I stumbled upon their Color Palettes. There are 20 colors in the interior palette and 5 in the exterior palette. They're designed to all look good together. It really removes the guess-work out of trying to make your home look pulled together.
I may decide to just stick with this color family so that my home has a cohesive look instead of looking jacked up. HAHA.
In fact, I already use Sherwin Williams Sea Salt in my master bathroom and foyer and I love it!
From the Coastal Cool palette, I picked these four for the kids' bathroom! They looked amazing together!
Here are a couple quick shots of what my kids' bathroom looked like when I was done with the DIY board and batten (my first attempt! Woo hoo!) and painted vanity. The Scanda and Elder White on the walls looked amazing with the brown painted vanity!
3. Behr Color Combo Cards
The Home Depot carries these amazing Behr color combo cards. Remember their other tri-fold color combo cards? Honestly, I wasn't a fan of those. I wasn't inspired by them at all.
These are so much more fresh and pretty! I'm really excited about them. More options, I think. And it really removes the guess-work from choosing something that's going to work. It's also easy to hand a stack to my kids and say, "Here ya go! Pick one!" when I'm ready to pick colors for their bedroom makeover.
Call me a lazy DIY'er… LOL
Related: BEFORE & AFTER: Boy's Blue Accent Wall Bedroom Makeover
These are my favorite ones below! I'd love to use Nature's Reflection in my family room! Imagine what a houseful of males would say, though… Hmmm…LOL
Unmarked Trail seems like a pretty neutral, though!
These are awesome!! Seriously, it's hard to choose!
My Family Room
Speaking of which…this is what my family room looks like right now. EEK! It had a few improvements since moving in, like how I painted the old red brick fireplace to still look like brick, and now it's a faux painted finish fireplace in a taupe color! (see that BEFORE and AFTER in How to Paint an Old Brick Fireplace).
The furniture is old and needs slipcovered and re-stuffed. New curtains…new rugs….ahhh…can't wait to tackle this room with new paint!
That huge box is my new Stok grill I'll be setting up for my patio.
Oh, and you see my $5.00 thrifted coffee table! 🙂 Can't wait to paint that!
Like I said, I usually suck at choosing colors because I don't want to get it wrong and have to re-do a room because it's not "working." But these sites help to squash any "I'm just not sure!" drama that makes me procrastinate when I'm trying to choose color combos.
So what's your favorite inspiration when choosing color combos? Leave your tip comment below! 🙂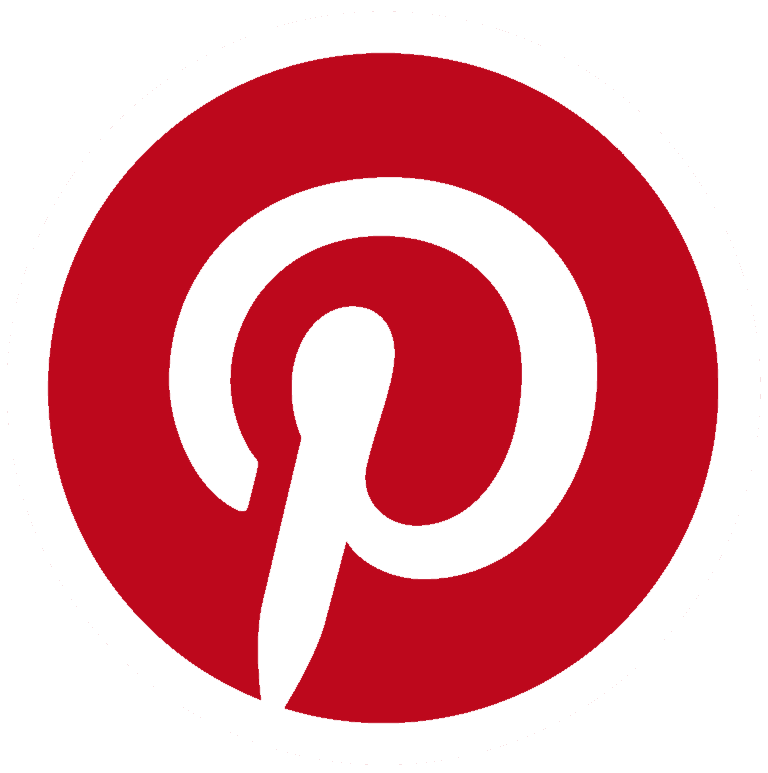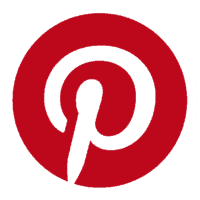 Download the 5 freebies!
Thrift Diving inspires women to decorate, improve, and maintain their home themselves...using paint, power tools, and thrift stores! Use these 5 printables, checklists, and ebooks to get started!