Formal Living Room: Before and After!
If you've got an old house, like me, (and by old, I mean 1973) chances are you are "blessed" with a formal living room, too. It used to feel so cold, walking into a house and the first room you see is stuffed with uncomfortable furniture (sometimes covered in plastic, like your Aunt Betty's house), with invisible "NO TRESPASSING" signs for kids.
It's the room that has no life–the opposite of a living room.
In fact, when we first bought this house, this is how the previous owners had decorated the formal living room. As a lover of all things vintage and antique, their furniture (especially that blue velvet sofa and chair) was drool-worthy.
But it was, essentially, wasted space. Almost like a museum of antiques. I'm sure no one sat in there. You don't sit in a room with vintage or antique furniture. You simply walk by and admire it.
PREVIOUS OWNERS
When we moved in, we made this formal living room more casual, but it surely didn't have the same charming furniture. In fact, the furniture was all thrifted (literally, everything except for the rug!). And while you can definitely get some charming furniture at the thrift store, there was nothing charming about our formal living room. It was simply a hodgepodge of whatever I could scrounge together: a $100 Ethan Allen estate sale sofa….a $10 thrifed coffee table…and $300 Home Goods shag rug.
BEFORE
As the kids have grown up for the past 9 years in this home, this formal living room went from a playroom into a "computer room." I guess we can also call it the "gaming room." It's where their computers are located and where they a majority of their time.
Recently, we went on an amazing vacation to the beautiful Central American countries of Belize and Guatemala. I was so inspired by the colors, the vibe, the architecture of what we experienced that I wanted to turn this formal living room /slash computer room /slash gaming room into something to remind us of our wonderful family vacation!
AFTER!
Click here to SAVE this room on Pinterest.
Watch This Makeover in Action!
How I Transformed Our Formal Living Room
Let's take a step back and talk about how this room makeover came together. This room now has a lot of personality, whereas beforehand, it was so dull!
It All Started With the Rug…and It Was Serendipitous!
There is this weird phenomenon that happens sometimes: the minute you put something out into the universe–a thought, a wish, a desire–the universe conspires to make it happen. While in Belize and Guatemala for our summer vacation, I had decided that when I got back, that formal living room was getting a Belize- and Guatemala-inspired makeover.
So I went to the best place to buy affordable rugs (where I get all my rugs, actually): Home Goods. And disappointingly, I found…..nothing. Nothing that made my gut scream, "Yes!!"
Time was running out and the room makeover needed to be done no later than the next week. So I decided to stop by another Home Goods the following day, crossing my fingers that something would speak to me. And but what do my eyes see??
THIS.AMAZING.RUG. Seriously, my cell phone picture does the rug no justice…
My eyes saw this amazing rug that looked nearly identical to the Guatemalan Mayan Ruins in Tikal, where my family had visited! GASP! The geometrical angles! Yes, yes, yes, please!
The resemblance was uncanny and serendipitous, indeed! Who would have imagined I'd find the perfect rug like that??
When I inspected closer, the myriad of colors was astounding. I literally could do anything to the walls because the entire rainbow was represented in this rug. HA! I carefully picked through, finding the colors I wanted. I couldn't go wrong. Dark gray! Yellow! Pinks! Purples! But my favorite of all: TEAL!
Choosing a Paint for an Accent Wall
Let me first start by saying this: COLOR SCARES ME. Colors scare me about as much as PATTERNS do. Because colors and patterns require coordination, and I have never felt that matching colors and patterns was my strong suit.
I am such a scaredy-cat (is that even a word??) when it comes to color because 1) it's a pain to correct if you get it wrong, 2) it can darken a room, 3) what if I make a mistaaaaake??!!
We all understand that it's "just paint" but if you make the wrong decision, it's not only time invested to fix it, but additional money, too. And if you've been a reader of this blog for any length of time, you'll know that I've had my "dark issues" living in this house, including having to cut down trees too close to the house because they totally blocked the sunlight. (Take my sunlight away and I get cranky).
But I went bold, my friend. It was either go big or go home. I chose Sailing Ship Teal by Glidden.
The minute I started painting, I knew instinctively that this shade of teal was the right accent wall color choice. It's funny how you simply know. Have you ever started painting a room and knew right away, "Nah, this is not the right color"? Sometimes you try to convince yourself that tomorrow you'll wake up and love it when you see it in a new light.
Nope….you either love it immediately, or you hate it. Waiting 1 day doesn't change that. LOL
And this paint color, I knew that I loved it!
The rest of the room got a fresh coat of white.
I Painted the Bookshelf and Brass Lamps, Too
Years ago I got lucky and found two bookcases on the side of the road one mile from my house. For $35 each, they were affordable, yet solid as a rock. In fact, they used to be bookcases from a classroom (the back has a room number on it!).
Over the years, the kids have totally marred up the paint on the bookcase, along with tossing the books haphazardly when they were done reading them. (They're like untrained puppies, I tell ya…). So organization was definitely needed.
BEFORE
I had picked up the lamps a couple of years ago from the thrift store, but never did anything with them. So I knew I wanted to paint them a complementary color to go with the room. (I used Country Chic Paint Purrrfect shade, which is one of their Spring & Summer 2019 colors–love it!)
AFTER!
The bookcase got a coat of soft gray Beyond Paint. It was just enough of color so that the bookcase didn't blend into the white wall, but not so much that it overwhelmed the room. Plus, the soft gray pulled out some of the grays in the rug.
The Beloved Hammock and Pink Curtains
The corners of our formal living room/computer room/gaming room were largely unused. I have been working on this vintage wingback chair makeover for-evah (you can watch the reupholstery series here–and I promise I'll get the chair done soon!) The curtains were heavy, the room felt shadowy, and I wanted something lighter and more carefree–like how I felt in Belize!
BEFORE
AFTER!
In San Ignacio, Belize, every Saturday they've got a huge market where people bring their food, handmade goods, and more, to sell. While there, I found this amazing hammock chair–gasp! I bought a hammock swing ceiling anchor from Amazon that would support my weight (at least) and hung it from the ceiling joist…
….only to discover after using the hammock chair for about a week, the stupid strings started to unravel! Noooo! Whhhyy!
I absolutely adore this chair. Not like I can call up customer service to ship it back to Central America, though. HA! So it's disappointing that I bought a "lemon." But at least it looked good for the picture, eh? 🙂
In the meantime, I've ordered this hammock swing as a replacement, which should last longer. I loved this style, though. But overall, I love this corner of the room now! Perfect spot to curl up with a book or a video game.
As for the curtains, I love that I went with a soft, wispy pink. It picks up the soft pink in the rug. I do wish they were longer, though. I hate when curtains don't touch the floor. But I didn't want to lower the curtain rod (ahem–laziness), so I just left the curtains short. Who really cares, to be honest? There is no curtain police coming to ticket me. LOL. 😉
Family Vacation Photos in Thrifted Frames
Why is it that we have so many more opportunities to snap precious family photos, yet we're less likely to print them out now? These family moments should be gracing our walls, reminding us daily of what is most important.
So for this room makeover inspired by Belize and Guatemala, I went to Walgreens and did same-day delivery for a ton of pictures–a lot of them 16 x 20 prints that will allow us to remember the adventures in Belize (like hiking through ATM caves in 3 ft of water, where there are human remains and artifacts at least 1,600 years old! It was a highlight of the trip!)
Picture frames are soooo expensive! That's why I love going to the thrift store to buy frames. (You can also make your own DIY picture frames with no power tools).
I picked up about $35 worth of frames and stained and spray painted them, and then put the family photos into the frames.
This frame went above the sofa, with a few other thrifted picture frames I spray painted, cataloging the excursions we did while on vacation (snorkeling, too!).
These matching glass frames got a coat of gold spray paint. When it dried, I put 16 x 20 pictures in the frames.
The gold frames went over my son's desk where he plays computer games–pictures of my family at the Mayan ruins.
Overall, I am SO pleased with how this room turned out! What used to be a boring formal living room has slowly turned into a room where my family enjoys just hanging out, playing computer games and watching shows on the tablets.
And what used to be a room that I was embarrassed about since it's the "formal living room" and the first room that people see when they walk into the foyer, is now a room I am proud of and can't wait for people to come over and take a peek at it!
BEFORE
And the crazy thing is that I don't hate the sofa anymore! I would love to reupholster it because I always thought the fabric was hideous, but it doesn't look like such an eyesore anymore with the vibrant teal accent wall and complimentary pillows. In due time, I will fix it, but for now, it's comfortable and I can live with it. 🙂
AFTER!
Someone on my YouTube channel asked, "I noticed that all your rooms are a little different. Is that by design?" I had to laugh when I read her question because none of it was by design, but rather, boredom. I think homes that have each room decorated in the same style, while it looks cohesive, is that's actually kind of boring. I think I am too eclectic for every room to be the same.
So those of us who live in older homes, we have an advantage over open concept dwellers: the ability for each room to have their own personality.
What used to feel like a curse of compartmentalized rooms, including a "useless" formal living room, is now a blessing because we can try different styles, different colors, and really use our space for what we want it to be.
Those doorways leading to other parts of the home, as my formal living room leads to a lavender dining room, allow me to section off this room to stand on its own and be an adventure in decorating. I can try bold colors for an accent wall, add in new textiles and textures, and know that the room isn't going to "bleed" into another space, which is what you have with open concept living spaces.
Our next adventure is Brazil in a couple of months. Hubby's coworker is getting married and we were invited. I wonder what inspiration I'll find there, and if I have a spare room I can decorate when I get back? LOL
So what do you think of my refreshed formal living room/computer room/gaming room? 🙂
And have you ever made over a room in your house, like a formal living room, bedroom, kitchen, when you were inspired by a vacation?
Leave a comment below and tell me where you get your inspiration from when decorating a room!
Click here to SAVE this room makeover on Pinterest!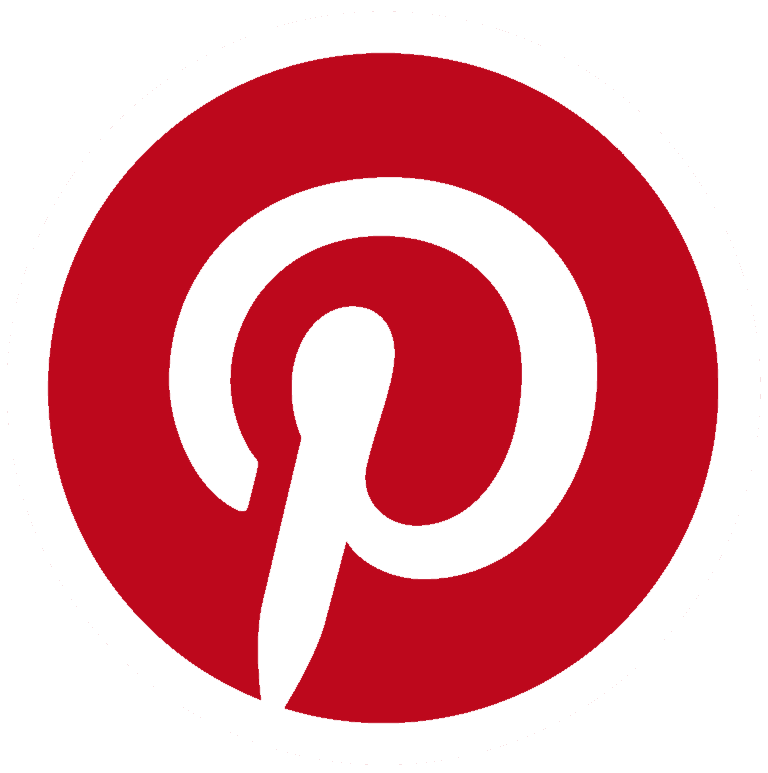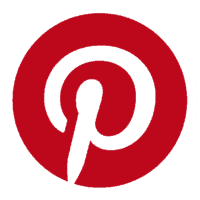 Download the 5 freebies!
Thrift Diving inspires women to decorate, improve, and maintain their home themselves...using paint, power tools, and thrift stores! Use these 5 printables, checklists, and ebooks to get started!