Hoover ONEPWR Cordless System Review (and Closet Makeovers!)
This Hoover ONEPWR Cordless System Review is sponsored by Hoover. All opinions belong to me.
I've never been one to be shy about sharing messy pictures of my house: crumbs on a sticky floor, closets overstuffed with discarded linens, and a garage that could put Fred Sanford to shame. My thoughts are that we all have those places in our home, so there's no reason to be embarrassed for showing you "real life."
Here at Thrift Diving, we don't hide our messes; we expose them. And then we pick a date and decide by when we're going to declutter and revamp that space. A messier "BEFORE" picture sets you up for an amazing no-brainer "AFTER" picture, anyway.
Back in July, I figured it would be great for my readers and I let our guards down and share "BEFORE" pictures of our cluttered closets that needed help. We gave ourselves 30 days to tackle just one closet (and out of everyone, my hallway closet was the worst!).
Hoover asked if I would test out their Hoover ONEPWR Cordless System during the challenge, and agreed to give one of the closet challengers their ownFloorMate JET Cordless Hard Floor Cleaner for completing the challenge! I don't remember the last time I cleaned the floors in my house! I was curious about how it would perform after seeing so many ads about it on Facebook (wait–washing and vacuuming at the same time?! Where do I sign up?!!).
(Keep reading for my Hoover ONEPWR Cordless System review, and to see who the random winner is of this challenge!)
Anyhow, this is what my hallway closet looked like before getting started. Horrific–I told you!
BEFORE
AFTER!
This was the last remaining space in my house that I would consider "out of control" junky. I still have my master bedroom walk-in closet to tackle, but that's not so much "junky;" it just needs wallpaper removal and general organization. I can't wait to tackle that one!
Now my hallway closet is clean, fresh, updated, and not an eye-sore at the top of our stairs!
More Closet Makeovers!
Here at Thrift Diving, it's about working together towards a common goal. As I worked on my closet, my readers were decluttering and transforming theirs, as well. Over in our Facebook group, we share our wins, our challenges, and our frustrations about our homes and the projects we're tackling. You should definitely join if you like to share what you're doing around your home, too!
Here's how everyone's closets turned out! Keep reading to the end of the post to find out who the random winner is!
Now that we've gotten a look at what everyone had worked hard, it's time to review the Hoover ONEPWR Cordless System. Hoover sent me three things to try out and use for my closet clean-out and around the house:
The minute I heard that the FloorJet vacuumed and washed at the same time?? Oh–gimme dat. I need to try that! Because the truth is that, while I am (almost) diligent about vacuuming regularly (you have to with 3 boys!), I hardly ever make time to wash the floors.
It's not because I purposely try to be dirty and foul. But it's that I've never found a cleaning mop that both worked well and didn't break or rip soon after I bought it. I've gotten down on my hands and knees before in fits of frustration because I was tired of the bottoms of my kids' socks looking like shoes were never invented (it's why I only buy black socks for them now. HA!). But that's not something I really want to do often. That's like an "every-now-and-then" torture.
So when Hoover mentioned they've got this amazing wash and vacuum vac, hello! Let me test that baby out. In fact, let me test them all out! I'll share my honest opinion with you on each.
The ONEPWR Blade+ Cordless Vacuum Kit Review
I'll admit that this ONEPWR system intrigues me. Everything as we know it is going cordless or wireless: power tools, vacuum cleaners, earphones, barbering clippers…(bought my hubby a pair of those sweet things). It's tantalizing to think of moving around without a cord to flip out of your way with each step. Nothing to trip over. Nothing to accidentally rip out of the socket.
There is beauty and convenience when you go cordless.
First Impressions of the ONEPWR Blade+
With that freedom of movement comes additional cost needed for additional batteries. Because let's face it–batteries will die, and sometimes they die before you're able to finish that last cut…or before you can finish vacuuming that last room…or before you can finish the last 15 minutes of your playlist while working out. For the Hoover ONEPWR system, you will want to have 2 or 3 batteries to complete your cleaning routine is you've got a lot of square footage (or upgrade to the ONEPWR 4.o Ah MAX lithium-ion battery for even more cleaning run-time). All of the products run off of the same battery, which is great! When one battery runs out, you just replace it with a fully charged battery. You don't need to take a break from cleaning to recharge.
During my first exciting run-through with the ONEPWR Blade+ and a fully-charged battery, I was able to get through 3 rooms in my house done and there were 2 other levels to finish. However, with the 4.0 Ah MAX lithium-ion battery, I was able to get the entire 2,500 sq. ft vacuumed and I still had half of the charge remaining, which was great! To get this run-time, I kept the vacuum on the ECO setting. If the setting is on full power or carpet, you'll use more energy. The ECO setting had enough power to get my floors clean, though!
What I Liked About the ONEPWR Blade+
Super lightweight! Because it's only 6.8 lbs, it's lightweight enough even for my kids to use it! I generally don't let my kids vacuum because they're notorious for sucking up socks that result in a 15-minute sock-hunt with long pointy objects. But with this vacuum, I feel like that's less likely to happen. And if it does, it would be easier to dislodge the socks. I got my middle son to vacuum the family room today before he could do electronics. Yay! Mom 2, Kids 1.
It's quiet. Most vacuums are so loud. But when run on ECO, this vacuum is pretty quiet!
It fits into tiny spaces! While it does come with a wall-mounted bracket for hanging on your wall, if you don't have much wall space, or prefer to fit the Blade+ into small spaces, it can be done! After doing my closet makeover, there wasn't much space left over with the containers on the floor, but it fit perfectly! I loved that it easily went under tables and chairs, too, when vacuuming.
I actually discovered that this vacuum was perfect for my 2-car garage, which I just did a garage makeover on recently. I mounted the bracket to the wall in just a couple of minutes.
It works well on low-pile rugs. Having rugs in my garage helps to protect the painted garage floors, but they're a nightmare to keep clean! I have tried using our heavy-duty wet/dry vac to vacuum them and all it does is suck up the rugs! LOL. I've also tried to use my blower to blow out the sawdust but that just flaps the rugs around like they're pieces of paper. Thankfully, the Blade+ works perfectly on them!
It can be reconfigured. It does come with several attachments for cleaning in tight spots, up high, etc., and the center tube can be removed to make the vacuum shorter for vacuuming steps. It does seem pretty flexible.
What Needs Improvement About the ONEPWR Blade+
No product is perfect, of course, so there were a few things about the Blade+ that I think needs a bit of improvement for user experience.
Needs a way to stand up during cleaning. This may be a stick vacuum phenomenon, but with these lightweight vacuum cleaners, if you need to stop during vacuuming to pick something off the floor, move furniture, etc., there's no way to stand the vacuum upright. The top-heavy nature of the cleaning canister and the maneuverability of the brush head makes it easy to topple over, even if it's leaving against a wall. It would be nice to not have to bend down to lay the vacuum down while I am moving and shifting things while vacuuming.
Pushes larger crumbs and debris around the bare floor. Because this vacuum has a low profile, dirt that is larger than a rice crispy tends to get pushed around a bare floor. My kids had some cereal on the floor that was similar to rice crispies and the vacuum struggled with picking them up. I would like a little bit more clearance so crumbs or debris of these sizes can easily be picked up.
Runtime is shorter on "HIGH." – As I mentioned before, this vacuum got through 3 floors (on both bare floors and carpets). But if run on ECO only, it lasted 29 minutes and allowed me to vacuum more of the house. With the more powerful 4.0 Ah MAX battery, however, the runtime was extended and had power remaining, when running on ECO.
Doesn't flow easily on carpets with medium or high piles. Speaking of carpets, one thing I noticed is that rugs and carpets with a medium or high pile, the brush doesn't glide easily over it. You feel yourself having to really push to get it moving. As I mentioned, very low pile rugs are where this vacuum tends to work most beautifully.
Who the Hoover ONEPWR Blade+ Is For
After all that reviewing and testing, I've realized that the Blade+ is perfect for:
People who want the versatility of a cordless vacuum.
Smaller square footages (larger spaces if you can invest in extra batteries).
Homes that need a vacuum for general maintenance clean-up (this isn't designed for deep cleaning).
Very low-pile rugs
People who can't, or don't want to, lift heavy vacuums.
Homes without a lot of extra storage.
Now let's take a look at the Hoover ONEPWR FloorJet!
Hoover ONEPWR FloorJet Review
I couldn't wait to unpack this baby and get to work on cleaning my floors! As I mentioned, my floors are an utter mess. Being a busy blogger and YouTuber, not to mention a mom of three boys, cleaning takes a back seat most days. And when I do get to it on the weekends, it's straightening up–not cleaning the floors!
When I peeled back the rugs in my kitchen, this is what I saw. And that's just one day's worth of crumbs (okay–I'll admit, maybe 2 days…or 3.).
How it works is that you pop that battery in the back…fill up the reservoir on the back of the tank and add the floor cleaning solution sample that comes with the FloorJet, and then get started. The battery life seemed longer in this FloorJet (although I didn't time it this time).
The way it works is that you depress the trigger while walking forward and a fine spritz of cleaning solution is discharged. Once you reach the end of the trek, you walk the FloorJet back over the misted area and it vacuums and sucks up the excess water.
There's nothing so satisfying about seeing dirty water after you've cleaned your floors. Am I right? And the FloorJet didn't disappoint in that respect! You can use this on hardwoods, tile, laminate, and on area rugs.

I washed and vacuumed nearly the entire house! The hallway upstairs hasn't seen a wet floor in years. And I'm not making that up. LOL
When I was done cleaning, I simply followed the instructions on the cleaning trap and poured in some water and then turned the FloorJet on for 15 seconds. Then I removed the floor brush to dry.
So after using it clean a bunch of places in my house, here are my final thoughts on the FloorJet.
What I Liked About the ONEPWR FloorJet
There were several things I liked about the FloorJet!
The floors felt refreshed afterwards! I started with my kitchen, which hadn't been mopped in for-evah. It felt sooo clean in there after I was done! Seeing the dirty container was proof that it was doing its job.
Battery life was better. There was enough battery life for me to clean several rooms, which was great. I didn't feel I had to be interrupted to change the battery.
Cleaning the brush was easy. It was super easy to follow the instructions on cleaning the brush, which is done right in the tray in 15 seconds. Most times clean-up is the worst but this was very simple. The brushes dry on the tray, and the other parts are removed to dry out before the next use.

What Needs Improvement About the ONEPWR FloorJet
Again, like any tool, nothing is perfect. Here are some things I would like to see improved in the FloorJet.
Leaking on the floor (if you don't empty the dirty water). This could definitely be user-error, but make sure that you're paying attention to the
Won't vacuum or wash close to the baseboards. The FloorJet had trouble vacuuming and washing close to the baseboards. So if you've got dirt or participles along the wall, it may not vacuum as a dedicated vacuum would (or as a hand mop would).
Overall, I was pleased with how the FloorJet cleaned my floors, and with the exception of those couple of improvements, I did feel like my floors felt cleaner when I was done!
The ONEPWR Spotless GO Cordless Portable Carpet Cleaner Kit
And the final product that I tested out in the ONEPWR system is this portable carpet cleaner. Although I've got three boys, I don't have a ton of stains to test this one, but thankfully, I had one annoying stain in my master bedroom that I couldn't wait to try this on!
BEFORE
I'm not quite sure what this stain is underneath and behind hubby's nightstand, but it's likely some drink that knocked over last year and he never really cleaned it up properly. I had assumed it was permanent when I discovered it later after it had dried for who-knows-how-long.
But this was the perfect stain to test out the Spotless GO!
The spray came out of the nozzle, soaking the stain (you can also use a pre-stain if needed). Scrubbing the area with the brush removed much of the stain! Since this stain has been here for probably about a year, I was actually quite surprised it was coming out! To lift the stain, simply soak the area, scrub it back and forth with the brush, and then push down while bringing it back towards you to suck up the excess water.
AFTER
Fresh carpet!! Now I don't have to be annoyed by the stain every time I move hubby's nightstand to vacuum under it! There's still a small remnant of the stain there but compared to what it was, this is nearly invisible.
It was so satisfying seeing all the stain sucked up into the dirty water container!
What I Liked About the Hoover PWR Spotless GO Portable Carpet Cleaner
Very lightweight.
Easily sucked up excess water from carpet and upholstery.
Battery life seemed okay since I wasn't using it for an extended period of time.
Can be used in your vehicle to spot clean floors and seats.
Improvements I'd Like to See
I'd love to see the cleaning solution tank hold a bit more cleaning solution. I found myself running out too quickly and needing to make several refills as I used it a couple of places around the house.
I would have liked the hose to be a little longer. It wraps nicely around the base of the machine, but there isn't much slack.
I'm looking forward to using this again next time there is a spill! This was my favorite Hoover ONEPWR cleaning tool. Next up, I'll be giving this a try in my van!
The Bottom Line: Hoover ONEPWR Cordless Review
After testing out these products around the house over a few days, the bottom line is that these battery-powered cleaning products definitely help you achieve a cleaner house without being limited by cords, but not without a few caveats.
After having used these tools for a month, I'll admit that I love the lightweight vacuuming ability, compact storage, dual vacuuming and washing, and the ability to get stains out of carpets and upholstery (especially if you've got kids or pets). And the fact that I can finally assign vacuuming to my middle son as a new chore with the lightweight Blade+, makes me excited! 🙂
Have you tried the Hoover ONEPWR Cordless System? What are your thoughts? Leave a comment below and let's chat about it!
To SAVE this review on Pinterest, click here to save it!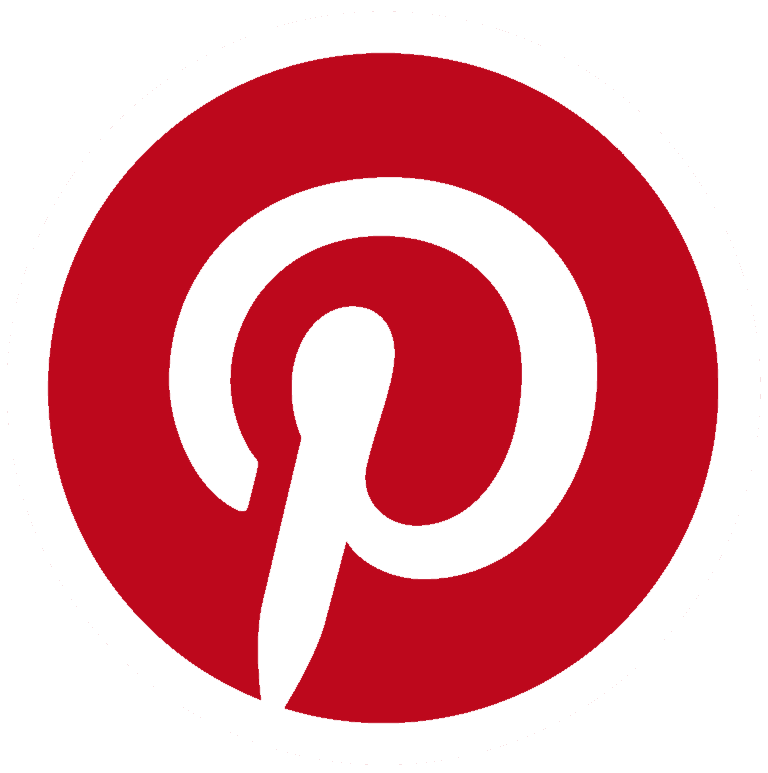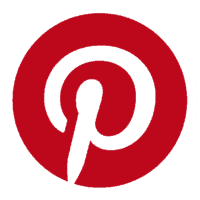 The winner of the Hoover FloorMat JET is CAROL! Good job on your closet makeover, Carol!
For more info about the Hoover ONEPWR products, visit Hoover ONEPWR online and follow Hoover on Facebook for more offers and product info!

Download the 5 freebies!
Thrift Diving inspires women to decorate, improve, and maintain their home themselves...using paint, power tools, and thrift stores! Use these 5 printables, checklists, and ebooks to get started!