DIY Tool Drawer Organizer With Scrapbook Paper: Socket Ratchet Set Organizer
This tutorial for a DIY tool drawer organizer for a socket ratchet set is sponsored by The Home Depot.
Several years ago a friend showed me how to make a DIY gift box from scrapbook paper. I discovered that removing the gift box lid made these little boxes perfect for a DIY drawer organizer. I've used them in my sock drawer, junk drawer, and now, as a took drawer organizer! These ones are even better because they're faux leather box organizers!
I'm part of this cool program called The Home Depot ProSpective program where a group of bloggers and YouTubers like myself get to try and review tools from Home Depot exclusive brands. Some of it we get a choice of what we want (from a pre-set list), but much of it, we have no idea what will be on the list.
Well….imagine my surprise when this Husky 200-piece drive socket set and a Husky stubby ratchet arrived on my doorstep. My first thought was, "Now what in the world am I going to do with these??"
My second thought as I opened the box and realized each of the 1/4″, 3/8″ and 1/2″ pieces were all loose pieces: "How in the world am I going to organize these?!"
Of course, The Home Depot sells this handy 6-compartment socket tray and small parts organizer, but here at Thrift Diving, it's also about being creative. I like making stuff (and besides, who doesn't like a faux leather box or leather organizer??). Plus, I don't plan to use these sockets that frequently that they need to be readily available. These faux leather boxes are the perfect size for my Husky workbench drawer!
I would have liked if my label maker was working so that I didn't have to handwrite each label, but hey–projects aren't perfect. You make do when you have to. But at a glance, I can see which organizing box has the piece I'm looking for. I still need to root through the organizer and find which socket I need, but at least they're stored securely!
What I like about this tool drawer organizer is that it's a faux leather box. My previous drawer organizers with scrapbook paper were floral and fancy, with lace and flowers and everything girly. This tool drawer organizer, though, are a bit more masculine–perfect for everyone (not just those who like flowers!) to store small pieces in their garages, workbenches, or drawers.
Before I show you how I made this tool drawer organizer, let me share with you how I have been using this set of sockets and stubby ratchet.
The Tool You Didn't Know You Needed
I'll admit it–sockets and ratchets aren't sexy. Out of all the tools I had received this quarter as part of the Home Depot ProSpective program, the sockets and ratchet were the least exciting. It's ironic that they've been the most useful, though!
I'm sure I'll never need 200 pieces, but it came in handy when I put together my Husky workbench in my garage. Tightening the bolts was a breeze with the socket and ratchet.
The stubby ratchet is small enough to fit comfortably in my hand, comes with a lifetime warranty (just like the sockets–no questions asked, no receipt required), and has 100-positions to access spaces 40% tighter spaces.
When I replaced my toilet recently, I found that the sockets and ratchet were helpful in removing the old bolts and helping to carefully, but securely, tighten the new bolts.
Some other places where you'll need a socket and ratchet set are:
Installing wall-mounted TV hardware.
Changing your car battery (removing the bolts holding the battery in place, which we also did recently!)
Removing hardware parts in your car.
And more!
So now let's talk about an easy (and affordable) way to organize these sockets in your tool drawer so don't lose them.
Materials to Make Tool Drawer Organizers
12 x 12 scrapbook paper
Scissors
Ruler
Glue
Labels
You know how sometimes you see a tool or craft material at a store that just sparks your creative juices, but you're not sure what you'd even do with it? Well, that's what happened when I saw this faux leather liner Con-Tact paper. It looked really interesting and the synapses were firing when I tossed it into my cart.
Later that night, as I considered how I was going to store all those socket pieces, I tried making a leather box with a hand-written label, and I loved how thick it was and fit nicely into the workbench drawer. There was enough contact paper to make a total of 7 boxes (each faux leather box organizer used 2 sheets of Con-Tact paper).
How to Make a DIY Tool Drawer Organizer: Faux Leather Boxes
To make a set of these boxes, it will take you about 1 hour only.
STEP 1: Cut out faux leather squares for the DIY tool drawer organizer.
Drawer organizers made with scrapbook paper are pretty sturdy but sandwiching a thick piece of scrapbook paper in between two sheets of faux leather contact paper means that these tool drawer organizers are going to be waaaaayyyy thicker! They'll withstand the wear and tear of the garage much better. Lay a 12 x 12 piece of scrapbook paper on the faux leather and leave a 1/2″ edge around the perimeter of the paper.
STEP 2: Cover the scrapbook paper in between the faux leather.
After peeling off the protective cover, lay the scrapbook paper on the sticky side of one piece. Then, carefully place the other piece of faux leather Con-Tact paper over the scrapbook paper. I found it was helpful when placing the top piece, to only uncover a bit of contact paper and then slowly peel off the rest as you position it into place.
STEP 3: Trim the excess faux leather from the edges.
You should press the faux leather together to get out all the air bubbles. You'll also see a ridge, like below, of where the edge of the contact paper covers the scrapbook paper. This is what you're trimming off, being careful not to cut into the scrapbook paper.
STEP 4: Turn your faux leather diagonal and draw a criss-cross.
You should have a nice 12 x 12 piece of thick, faux leather now! Turn it diagonal and draw a criss-cross from corner to corner.
STEP 5: Fold in two sides and glue.
Fold in the left and right sides, to meet at the center line. Press carefully and use some hot glue (or super glue–anything that will strongly hold immediately). You might see the faux leather Con-Tact paper wrinkle at the creases. Simply press out any bubbles in the faux leather as you fold your tool drawer organizer box.
STEP 7: Fold the sides in again, meeting at the center line.
Fold the sides in on themselves again, meeting in the middle at the center line and then press. Again, any creases or bubbles in the Con-Tact paper, just squeeze them out.
STEP 8: Open the folds, and then fold the bottom and top towards the middle.
The side folds will open up and then you will fold the bottom and top points towards the middle.
STEP 9: Snip the folds up to the line.
Using your scissors, you only want to snip each of the four creases from the edge up to the line. Do this for each of the four creases of your tool drawer organizer.
STEP 10: Fold and crease the flaps.
Next, you'll fold and crease the flaps that were created in the last step. This part is just about the folding and creasing because this is creating the sides of your faux leather box.
You'll also want to fold and crease the little square parts on each side. It makes it easy to fold the organizing box when it's time to fold it all together.
STEP 12: Fold the sides up to create the sides of the tool drawer organizer.
All those creases help now that it's time to fold the sides up to create the box. The two flaps will overlap.
STEP 13: Add a bit of glue and fold the flap over towards the inside.
The flaps are the last part of making this faux leather tool drawer organizer. I used hot glue since it sets immediately. Don't add too much or it will leave a bulky lump under your faux leather.
With the glue on the flap, flip it up and over, securing it into place. The glued flap will be secured to the floor of the box. Do this for the other side, too.
When you're done, you'll have several faux leather boxes for organizing your tool drawers!
I actually needed two rolls of the faux leather Con-Tact paper because I had some left over sockets with no space left to organize them. But this gives you an idea of how organized my tool drawer is now. Hubby was so confident that I was going to lose all the pieces (I'll admit, I'm an airhead at times). I've got a bad reputation for using tools and letting the tool clutter build up on my workbench. But after my massive garage clean-out (you can watch the entire clean-out on my YouTube channel), everything has a place now. It's easier to put things back when you know exactly where they go!
And these go right here in this drawer. 🙂 If I can get my label maker to work properly, I'll make some professional-looking labels. For now, handwritten is the way to go!
These boxes are sturdy, with two layers of faux leather and one layer of thick scrapbooking paper. And remember, you can actually use my original tutorial for making DIY gift boxes, where I show you how to make the lid so that you can also make faux leather gift boxes.
Click here to SAVE this tutorial on Pinterest!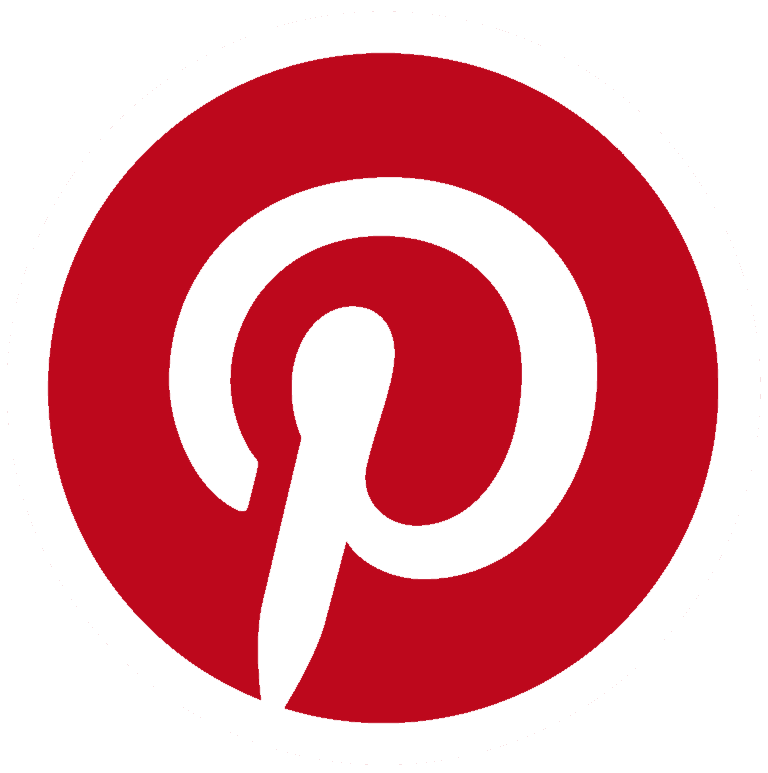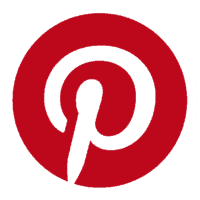 So do you have a socket ratchet set in your toolbox? And if so, how do you organize your DIY tool drawer? Leave a comment below and let me know!

Download the 5 freebies!
Thrift Diving inspires women to decorate, improve, and maintain their home themselves...using paint, power tools, and thrift stores! Use these 5 printables, checklists, and ebooks to get started!