How to Build Wood DIY Closet Shelves, Finishing with Beautiful Stain and Top Coat
When we moved into this 1973 about 9 years ago, the last thing I paid any attention to was building DIY closet shelves. When you've got wallpaper on every vertical surface and avocado green toilets, updating the closets with DIY closet shelves is lowest on the priority list.
While I was running around like a chicken with my head cut off trying to conduct the world's biggest garage clean-out (well, it felt that way to me!)…or putting in a blueberry garden on the side of my house…my closets had been running amok.
Even worse, the closet door's top track had broken. So instead of being able to hide the clutter, this bi-fold door would usually just hang wide open, like a gaping hole, with all of our dirty secrets exposed every time we walked up the stairs to the landing of our bedrooms.
Eventually, like anything unpleasant, when you feel overwhelmed, you simply turn a blind eye and pretend it's not there. And eventually, you stop noticing.
BEFORE
But I couldn't ignore it anymore. After cleaning out my garage, the "Declutter Bug" was still biting, forcing me to confront every pile of clutter that was unreasonable and seemingly insurmountable. But thankfully, this closet pile was the last huge pile of clutter defiling my home!
AFTER!
And now, with new wood DIY closet shelves, pretty pink baskets, and a stenciled "LAUNDRY" sign, I am in love with my organized hallway closet!

In this blog post, I wanted to share with exactly how I built these DIY closet shelves, including finishing off the pine with a beautiful stain and top coat, in case you also have a bad case of the "closet uglies." 🙂
Psst! If you're interested in more makeovers like this, check these out:
How to Build Wood DIY Closet Shelves
Give yourself 2 or 3 days to build DIY closet shelves because you'll need time for the wood stain to dry in between coats, plus time for the stain to dry before adding the top coat! Here's what you need to get started:
Tools Needed for DIY Closet Shelves
Circular saw, miter saw, or jigsaw
18-gauge brad nailer with 1 – 1/4″ brad nails
Tape measure
Stud finder (optional)
Wood screws and construction adhesive (optional)
Materials for DIY Closet Shelves
(I participant in the Amazon Services LLC Associates Program and other affiliate advertising programs designed to provide a means for me to earn fees by linking to Amazon.com and affiliated sites).
1 x 12 pine boards (or you can use sheets of plywood if you'd like to cut wider boards)
1 x 2 pine boards (or 1 x 3 pine boards) for support
Roofing square
Wood screws
Sandpaper (150 and 320)
Rags

STEP 1: Measure Your Closets
My closets already had existing shelves, so I didn't have to build everything from scratch, thankfully. When I removed the old particleboard shelves, the horizontal supports were already in place and were still pretty secure to the walls. I was just going to build the DIY closet shelf pieces that will be lying on these supports. But if you're starting from scratch, you'll want to take these measurements:
1 – Width of your closet
2 – Depth of your closet
3 – Height of your closet (and how much spacing you want between the closet shelving.
Remember to take into account these things:
Your horizontal support boards will need to intersect in the corners, so adjust your measurements accordingly.
All of your boards will be 0.75″ (3/4″) thick.
Take measurements at the TOP, MIDDLE, and BOTTOM of your closet. Believe me when I say that no wall is completely straight. The measurements you take at the top could be 1/4″ shorter or longer than another measurement! (Ideally, each location of your closet that you'll want to place a shelf, you should take measurements at that location).
STEP 2: Cut the Wood for DIY Closet Shelves
Someone on my YouTube channel where I featured this DIY closet makeover asked why I didn't make my closet shelves deeper. There was a reason I went smaller on the depth, and it all had to do with the size of boards that were readily available.
You see…my hallway closet is pretty long at 53″. To cover 53″ from end to end for the shelves, it was easiest and cheapest to use pre-cut pine boards. The only problem?? Those 1″ x 12″ boards aren't really 12″ wide. They're actually only 11.25″ wide.
I simply bought a 6-foot pre-cut 1″ x 12″ board and trimmed it to 53″ long and–boom–instant wood closet shelves, even though they're not very wide/deep.
So keep this in mind when designing your own DIY closet shelves. Consider how deep you want them to be and what materials you'll need to buy in order to make them deeper. If you want deeper closet shelves, you'll either need to stack boards together to make it wider, or you'll need to buy a large sheet of 4′ x 8′ plywood and cut out the size you want. Keep in mind that those sheets of plywood are about $52, so plan accordingly, my friend.
Before moving on to the next step, make sure that each board fits properly for the shelf you measured. If it's too tight (and some of mine were), you may damage the walls trying to squeeze it into the closet. If needed, trim a hair off. Here is how you properly trim a tiny sliver off the end of a board with a miter saw (if you have one on hand). If you don't have a miter saw that can cut that wide of a board, use a circular saw or a jigsaw. You can also sand down the ends a little until the board fits.
WATCH: How to Use a Circular Saw
TIP: Label the back of each board so you remember which board goes into which position in the closet, since all of them may not be the same length.
STEP 3: Sand Closet Shelving
Be careful with splinters! You'll want to take some 150-grit medium grit sandpaper, or 220 fine grit and thoroughly sand down each of the boards. Wear a dust mask to protect your lungs. You may not think that a little dust matters, but it does. Better to wear the mask than to breath in the particles floating in the air for hours after your've finished sanding. A fan helps, too.
(Pssst! Are you enjoying this tutorial? Click here to save it on Pinterest!)
STEP 4: Apply Pre-Conditioner (If Using Pine)
This is a lesson it took a while to learn in my DIY experience. I've refinished furniture…stained pine…not even realizing that the stain was all blotchy and ugly looking. 🙂 It wasn't until later that I learned the importance of using pre-conditioner.
Pine, fir, alder, birch, and maple are all woods that will have a more uniform appearance to the stain if you use pre-conditioner first. It's super easy to use:
STEP 1: Remove any sanding dust.
STEP 2: Use a foam brush and apply a coat liberally to the wood.
STEP 3: Let it soak into the wood for 5 minutes.
STEP 4: Wipe off the pre-conditioner.
STEP 5: You must apply stain within 15 mintues of wiping off the pre-conditioner.

STEP 5: Apply Stain
This is the fun part! I love the look of wood when those first few swipes are applied! Within 15 minutes after wiping off the pre-conditioner, you should apply the stain, for best results. Don't ask me what happens if you wait. The pre-conditioner containers doesn't mention that in the instructions. 😉
It's best to use lint-free cloths. Make sure you have good ventilation and are wearing gloves and eye protection for splatters. Oh–and be very careful with your clothing! Stain does not come out, unlike wet paint.
STEP 6: Apply a Top Coat to Closet Shelves
You should let the stain dry for a solid 24 hours before applying the top coat. My faaaavvoorriitttte top coat is by General Finishes called High-Performance Top Coat. It's a water-based top coat that is easy to apply and goes on so smoothly. Use a synthetic paint brush for best results.
Don't be shocked if it goes on milky. Just smooth it out as best as possible and you'll be pleasantly surprised how silky it makes the wood feel!
STEP 7: Sand in Between Coats
This is where the magic happens! It's easy to rush this process because you just want to get it done already, right? But sanding in between coats is key for getting your DIY wood shelves super silkly smooth. Same goes for wood furniture you're sanding, staining, and top coating, too.
Use "very fine" sandpaper, like a 220- or 320-grit sandpaper. You're not trying to remove anything but the slightly rough texture from the first coat of top coat you applied. When you run your hand over it, you'll feel how smooth it feels. Be gentle with the sanding and be careful not to remove any of the existing stain. Very lightly here is key!
STEP 8: Apply a Second Coat of Top Coat
Since this is just DIY wood shelves, we're not going for super, super silky. It's not that serious, my friend. 🙂 So we'll only sand once in between coats and then just move on to the second coat of top coat. You see that beautiful sheen?? It feels even better! Just run your hand over it and you'll see. Makes me really appreciate wood when I see how pretty it is with stain and top coat.
STEP 9: Install Horizontal DIY Shelves Support Pieces
This is the part of the DIY closet shelving that I didn't need to do since it was already in place. But you see those 1″ x 2″ boards on the wall? That's what the wood shelves will sit upon.
If you need to install these horizontal shelf supports, you'll want to keep these things in mind:
Attach the horizontal supports to the studs of the wall. Use a stud finder to locate the studs.
Use a nail gun to secure the supports, with 2.5″ brad nails. Use a 16-gauge nailer (or a hammer and nails, if you're "old school"). If your shelves will be supporting heavy items, use wood screws to attach the supports to the studs of the wall.
Be sure to use a level! If your supports are crooked, guess what?? Your shelves will be, too. 😉
STEP 10: Paint Your Closet
You'll want your closet shelving supports to blend into the wall, so painting them all the same color as the wall should be done before the shelving goes in. Please don't try to paint once the shelves have gone in. HA! I guarantee you will destroy your shelves. (Don't ask me why I know this….).
STEP 10: Nail DIY Closet Shelves onto Supports
The shelves rest on top of the supports. Before you nail them into place, though, I highly suggest you check once more to make sure that each board that you labeled is going into the right position.
If all checks out, use a 18-guage nail gun with 2″ brad nails to secure the wood shelf to the support. You won't need to glue it or anything. Just pop three nails along the sides and every 6″ along the length of the back.
(Good to Know: The difference between an 18-gauge nailer and 16-gauge nailer is the thickness of the brad nails and the purpose for which it's used. 18-gauge nailers are thin brad nails that are used for trim. 16-gauge nailers use thicker brad nails and are commonly used for projects like crown molding.).
STEP 11: Organize Your Pretty New DIY Closet Shelves with Baskets!
You're almost there! This is the fun part (well, all of it is fun, in my eyes! I love cutting and staining!).
But this is where you get to decide what goes and what stays in your closet. Whatever you're storing there, the point is to make it nice and neart and pretty. I picked up these sturdy pink and gray plastic baskets from Home Goods. I mixed it up with some cloth ones, along with some heavy duty plastic ones.
Consider these tips when organizing your closet if it's a linen closet, like mine:
Use large vacuum storage bags to store big quilts and blankets. They'll smush all the air out and you'll get more space. Toss them in a big plastic container to keep all that plastic contained.
Fold the pretty, matching towels neatly to all line up. I bought these thick gray ones afor guests to use.
Keep things often used at eye-level, and things not used frequently up high. Common sense–I know. But it's a good reminder. 🙂

Enjoyed this post? Click here to save it on Pinterest!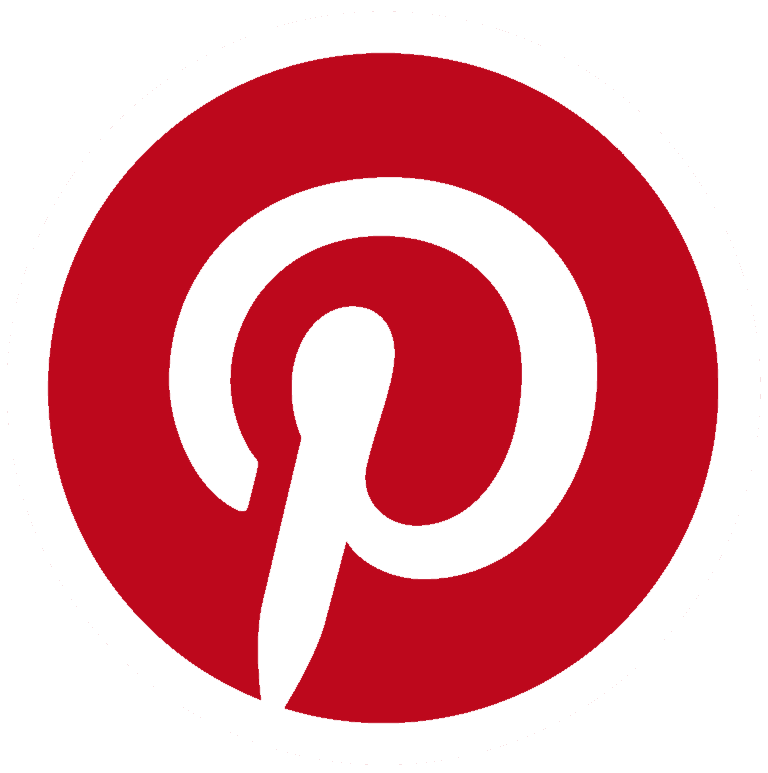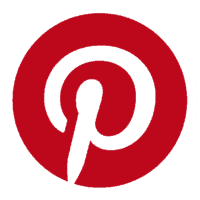 That's all there is to it to making custom DIY shelving out of wood! It looks much more swanky than boring closet wire shelving, doesn't it?? It's time to take your closet shelving to the next level!

Download the 5 freebies!
Thrift Diving inspires women to decorate, improve, and maintain their home themselves...using paint, power tools, and thrift stores! Use these 5 printables, checklists, and ebooks to get started!