One of the hardest things about DIY is not just about finding the time to DIY, but finding the space to do it, right?!
And let's take it one step further.
Not even just finding the space but having enough money for all the tools and fancy workshop gear.
Well, in today's post, I'm sharing with you the best tip I have learned for DIY'ing (particularly with power tools, but this works for any project you need space for) when you don't have a fancy workshop with big, beautiful tables for projects!
Let me reassure you that I don't (yet) have any fancy workshop gear. You can catch me out in my driveway, power tools 'a blasting away :).
In fact, in the warmer months, that's where I do nearly all of my DIY'ing: in the driveway.
Yep, right outside for the neighbors to see. 🙂 And this is how I work.
Go Grab These Things
First, just set the workhorses up like this. They're super lightweight, too, so you don't need help with this.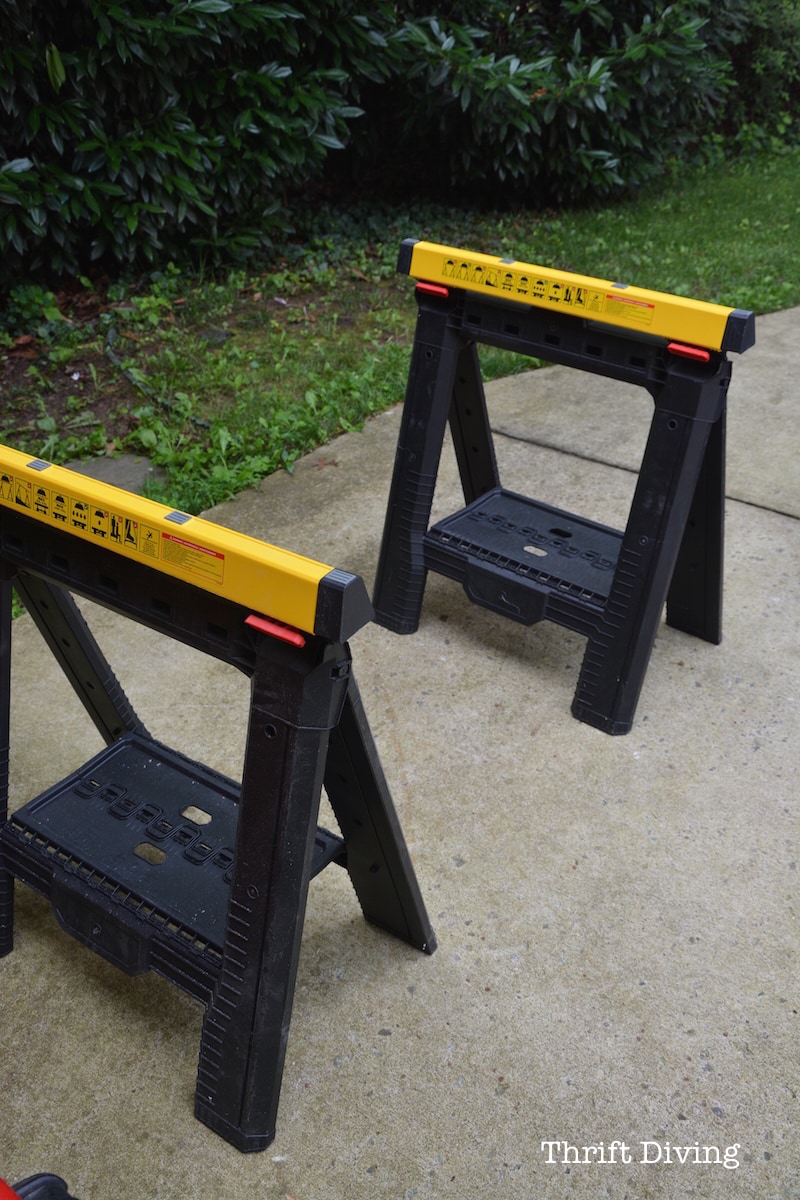 The foam looks like this. Be sure to get the 2″ thick one. It will cost about $20 for one sheet like this. I bought two because I wasn't sure how much I needed. But I like the support the extra one provides. You could get a sheet of plywood if you want, but I like how maneuverable this is.
If you set it on top like this, you've got a pretty good surface for working, either in your driveway, backyard, or–heck–in the common area of your apartment building! Even on your balcony or patio :).
Again, I use two pieces of the insulating foam so that it's a little more supportive.
When I'm measuring, it's a great surface for spreading out my wood. I could probably even get a small piece of furniture on top of it, although I'd probably use a piece of plywood for furniture that's big.
There's a little sag in the middle, but it's still pretty solid, so I don't pay it no mind. 🙂
But this is what's super cool: you can lay the foam down on the ground and cut wood directly on the foam! The benefit of that, too, is that the whole board is supported. Nothing falls to the ground when cutting, which can splinter your wood, and can actually be dangerous if you're cutting large boards and letting them fall.
With this set-up, everything is supported evenly! Who needs fancy tables??
When you cut with your circular saw, set the depth of the blade to go deep enough just below the wood but NOT deep enough to cut all the way through the foam.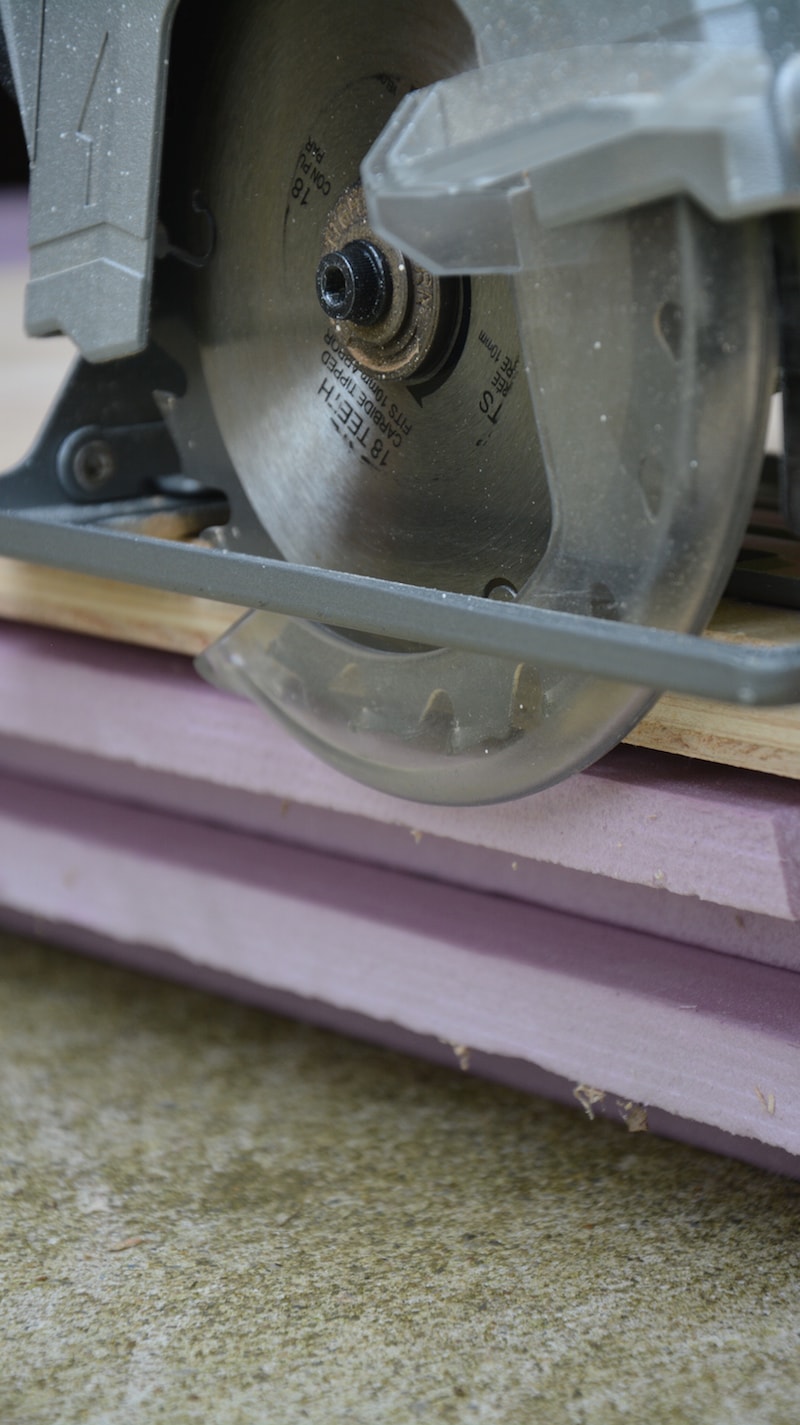 You don't want the blade to be TOO deep, but yes, it will cut the foam. Don't worry about that, though. You can cut the foam over and over again!
It will start to look cut up like this, but it's supposed to get jacked up. 🙂 Paint…… cuts……The works. It will actually hold up a long time.
Sooooo….this is the perfect get-up!
No fancy workshop needed. 🙂
When you're all done DIY'ing, whether it's painting crafts, cutting wood, whatever, it breaks down in minutes, and then the workhorses fold up and store away easily. Simple, right? Now you have no excuse for not DIY'ing, even without a ton of space or fancy workshop gear!
Are you diggin' this tip? Go ahead and PIN it!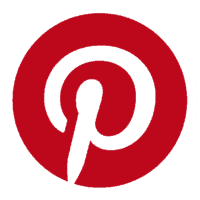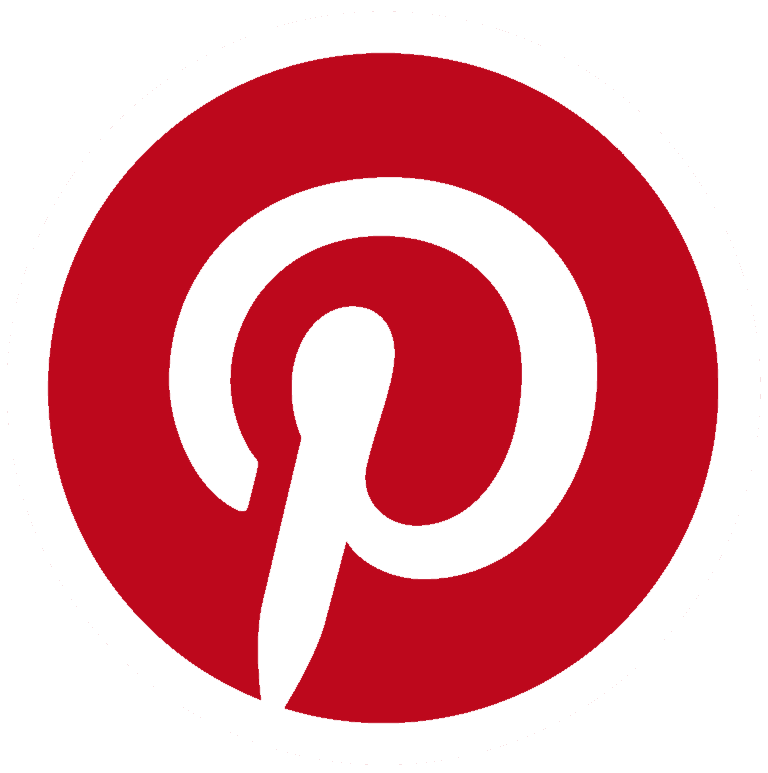 So do you struggle with finding space to DIY? Leave a comment below and share your own workshop woes! 

Download the 5 freebies!
Thrift Diving inspires women to decorate, improve, and maintain their home themselves...using paint, power tools, and thrift stores! Use these 5 printables, checklists, and ebooks to get started!