10 Best "MUST-HAVE" Home Necessities
Buying a new home? Be sure to download my FREE workbook on how to buy a home in 12 weeks. Also, remember to check out the 10 questions you must ask before buying a home and how to hire a contractor.
Whether you're looking to buy a house or you already own a house (or rent an apartment!), there are home essentials that everyone should have. I call these the "home necessities."
Here's why: one day I had opened the cabinet underneath the kitchen sink for a refill of dish liquid, and what do I see?
A pool of water.
Water leaks are every homeowner's nightmare, by the way…
It looked like it had been wetting… then drying… then wetting again for a little time.
I crawled on my knees and turned into Inspector Gadget and figured it must have been a worn faucet, then agonized over the $100 I was going to have to spend to replace it.
Thankfully, it was just a loose screw on the faucet. But what bothered me the most is that I wasn't sure how long that water had been leaking underneath! Then I remembered those little water leak detectors that can alert you that there is a leak and I wished I had placed one under the sink, but I hadn't.
That's what sparked me to write this post: The Top 10 Best Practical "Must-Haves" for the Home. Having had to fix a lot of stuff around here on our own, plus doing a lot of home improvement projects, I've been mentally gathering a list of favorite things around the house, and I'm always excited to tell you about them because I think they might help you at home, too.
And the best part is that I personally own or have used each of these things, so I can tell you the good, the bad, and the "just-so-you-know"s!
Ready?
Best 10 "Must-Have" Home Necessities
(I participant in the Amazon Services LLC Associates Program and other affiliate advertising programs designed to provide a means for me to earn fees by linking to Amazon.com and affiliated sites).
Before you skip over these because they look like toys, STOP. These are not toys! In fact, these little water alarms can save you hundreds, maybe even thousands, of dollars in water damage. You set them in places where unexpected water leaks can happen: behind your toilet, beside the washing machine, next to the water heater, basements, etc. And if your home even thinks of springing a leak, these Leak Frog sensors spit out loud, annoying sounds. EEEEEK! EEEK! The minute they're removed from the water, they stop.
Let me tell you…I have used them in my house and they're a godsend. My old washer had leaked and this beeping noise alerted me right away. (Retail: $39 – $69).
There are cheaper versions, like this Leak Bug. I haven't used those, so I can't vouch for them yet. But it's cheaper. Might be worth trying this one! Retails $15.
But what's even cooler is that there are now water leak detectors that will send you email and app notifications (such as the Honeywell's Lyric™ Wi-Fi Water Leak and Freeze Detector) the moment it detects water. You don't even have to be at home in order to know that your house has sprung a leak. The Lyric fits in the palm of your hand so it can fit in small spaces. And the price for it is comparable to at $60 – $79. You can read all about my review of the Honeywell's Lyric and app.

I despise cleaning. Especially the toilets. It's just really gross. Being the only female in a house full of dudes, the scent and sight of pee around the toilet is an everyday phenomenon. My Homeright Steam Machine is the best thing ever for steaming the heck out of the nastiness, especially in cracks where you can't really get to. I've also used for cleaning my oven with no harsh chemicals (see my oven cleaning video HERE), steam cleaning the gunk off my sofa and minivan floors…and its uses could go on and on. Seriously the best cleaning tool for your home ever (especially if you're moving into a new home and you want to "de-gross" the previous owners' left-over nastiness!). Check out 10 uses for which you can use the HomeRight Steam Machine. Retails $119.99.
I know–power tools are scary, especially if you've never used one before. But the least frightening is the jigsaw, in my opinion. It's best for getting started with because you can cut wood (and other materials) for building a bunch of projects. Learn how to use a jigsaw in this video. These are only about $40, but during holidays and promotions, you can easily get them for $30 at Home Depot. You'll need batteries. Retails $30-$40 for the tool only.
I bought this Home Owner's Journal year's ago when we bought our first home (a 2-bedroom condo) and I started doing DIY projects for it. I couldn't remember all the paint colors we'd used or the measurements of the rooms. So this was a good place to keep track of paint chips, room measurements, etc. It's a little outdated because it came out years ago, but it's still helpful for having a one-stop place to record all your home details. Retails $11.95.
Enter your name and email below and you'll be able to download my FREE Room Makeover Journal. Follow these instructions on how to make a DIY journal notebook from scrapbook paper in order to make your own journal for a fraction of the cost and track your room makeovers.
Swiffers are rip-offs. They require batteries along with refills and cleaning pads. Talk about wasted money. So when I found the O-Cedar spray mop, I loved that I could add my own soap and water (or vinegar and water) without all those perfumes. It doesn't use batteries (just a spray nozzle handle), and, I can toss the microfiber cloth in the wash and reuse it, which you can't do with Swiffer. I keep mine sitting in the kitchen for quick cleanups. And it's light enough that my sons can help clean. Retails $25.99.
I usually prefer to use regular hand rollers when I paint, but in my experience, there are times when using those rollers absolutely sucks: 1) when you're doing ceilings, 2) when you've got a big room, 3) when you're trying to paint in stairwells that are 15 feet tall! For those times, I use the EZ Twist Paint Stick because I can suck the paint up into the body, which means fewer refills and faster and safer painting. I once painted my stairwell above my stairs with it (watch the video here), and I loved that I didn't have to keep climbing down the ladder to re-load the paint. I admit that I hate cleaning it out, though. I'm a "just throw it away" kind of paint roller girl (I know–totally wasteful!). But once you get the hang of properly washing out rollers, it's not so bad cleaning it. If you've got any room makeovers coming up with ceilings, big walls, or awkwardly tall spaces, this paint stick helps! Just be careful on the ladder! Retails about $25.
I can't tell you the number of times I have ruined stuff in my garage (including my grass!) from spraying paint outside! The little flecks get everywhere, and then hubby gets pissy at me about it…. Like I can control the spray…sheesh. LOL. I recently tried out the Homeright spray paint shelter (watch the video tutorial here) and really liked that I was able to paint outside in my grass with less overspray everywhere. The only problem is the learning curve on being able to set it up–I had such a hard time! HA! But once you master it the first time, the following set-ups are much quicker. If you plan to work outside on spray painting pieces of furniture for your home, this is a must-have. Retails about $50.
I love Beyond Paint! While there are lots of brands of furniture paint, Beyond Paint is one of the easiest to use. They recommend using a roller for it to eliminate brush strokes, but I love the roller because it speeds up the paint jobs. There's no sanding or priming needed (as long as the surface is in good condition), and you can use it on wood, plastic, metal, masonry, and more. You can check out my china cabinet makeover, dining room bench makeover, and my potting bench to see some of the projects I have done around the home with this paint. You'll love it, too. Retails for about $47 – $49.
I picked up one of these a couple years ago after meeting Duluth Trading Company at a blogging conference and absolutely loved it. It's a basic milk crate, but it's got this sturdy canvas cover that slides right over the crate and has a gazillion pockets for all your tools and gadgets (38 pockets outside, 10 pockets inside). It's handy to keep nearby when you're working on something and moves with you. The only caveat is to be careful that you don't place small things on the inside where they can fall through the holes (duh). Stupid me spilled a box of nails inside and you can imagine having nails falling out every time I picked up the crate. HA! If you're handy with sewing, you could get a cheap crate from the thrift store and sew a knock-off! Retails $49.95
Don't even think of using these wipes on a baby's butt. They'd scream in pain! These heavy-duty wipes are lined with scratchy scrubby backs to them so you can scrub paint, oil, and everything else imaginable off your hands and surfaces after projects or doing work around the house. I can't tell you the countless times I have left the house with paint on my hands and nails because I couldn't get it off. These knock that problem right out! Retails $10 – $11.
One of my readers actually gave me one of these! It has all these little screwed in secret screwdrivers. This thing has been awesome to have in the kitchen "junk drawer" for those moments when you need a quick tool. I think this would also be good to keep in your car emergency kit (see my car emergency kit here), especially if you need to take apart a piece of furniture from the side of the road to fit in your car (wink wink). Retails for under $10.
What are YOUR top 10 "must-haves" for the home?
I know there are tons and tons of other really great "must-have" home necessities, and I'd love to hear what your favorites are! Leave a comment below to add your own to the list! And remember to check out these related posts:
Want to SAVE this list? Click here!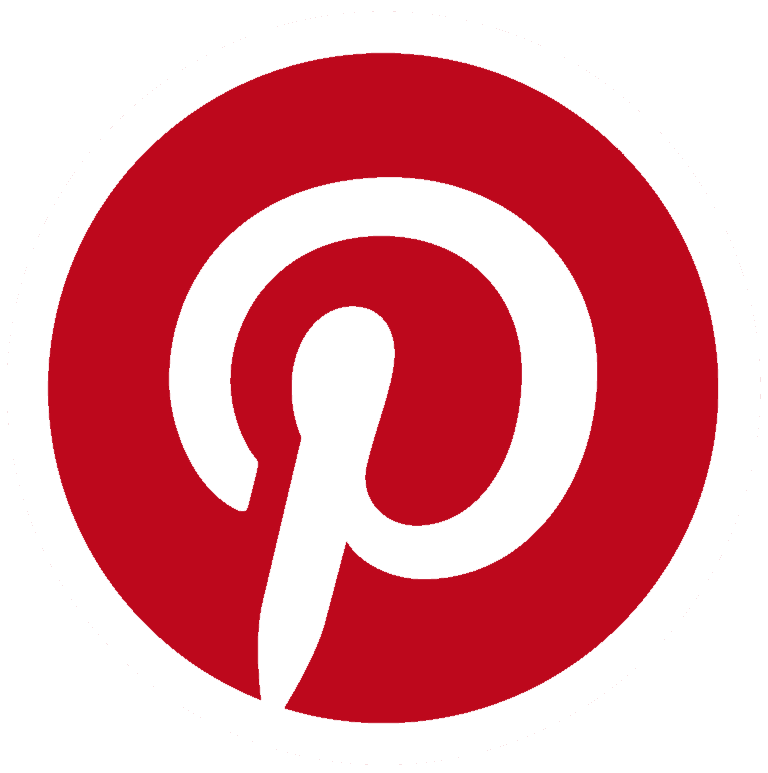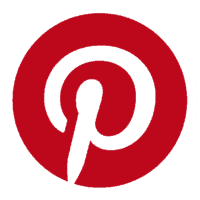 Download the 5 freebies!
Thrift Diving inspires women to decorate, improve, and maintain their home themselves...using paint, power tools, and thrift stores! Use these 5 printables, checklists, and ebooks to get started!