5 Questions You MUST Ask Before Jumping Into a Kitchen Makeover
When we bought this old 1973 home, a total kitchen makeover or overhaul was the furthest thing from my mind.
I mean…I knew that I would need to paint these kitchen cabinets because they were sooooo dated, but I hadn't planned to do much else. We simply couldn't afford to do so.
BEFORE
But I didn't suspect that after moving in, what I thought would be a simply kitchen cabinet refinishing would turn into a "let's-just-rip-everything-out" venture that took a $10,000 chunk out of our left-over "emergency" fund. We ended up having to buy new cabinets.
AFTER
First, let me preface this post by saying that when we moved in, we had no idea how in the world we were going to manage a single-family home on our own.
I literally walked around for 2 months after going to settlement, feeling like we'd made the wrong mistake in making such a big jump from a 2-bedroom condo to an overwhelming 4-bedroom house!
What little money we had left after selling the condo and moving here, we really needed to conserve.
Instead, we ended up paying over $10,000 for a new kitchen! GASP!
$5,000 of that my mother-in-law gave us, which we felt bad having to accept from her when we weren't planning on doing this kind of improvement.
Hindsight is always 20/20, so here are the questions that I wish I would have asked myself before jumping into such an expensive, overwhelming situation! There are less expensive options that you should consider.
QUESTION #1: Can I Paint the Kitchen Cabinets Instead?
When doing a kitchen makeover, the biggest question is, what you're going to do with the kitchen cabinets?
It's the first place your eyes land when entering a kitchen, right? And if they look horrible, people will notice. YOU will notice every time you come into the kitchen.
But, kitchen cabinets are not cheap, my friend.
Those hunks of wood costs thousands of dollars to purchase, and even more money to pay someone to install them (if you don't know how to do it yourself).
In that case, if your old kitchen cabinets are in good condition, aren't falling off, aren't cracked, worn, etc., then painting them is a great option.
The reason I didn't paint mine was that when we moved in, I thought just scrubbing down the inside and then painting them would be a quick, easy fix.
To my dismay, the insides of the cabinets were the funkiest funk I have ever smelled! UGH!
I have no idea what the previous homeowners were storing in those cabinets, but soap and water wasn't the answer to getting out that stench!
A better solution would have been to bleach or vinegar the heck out of them.
But the thought of putting our dishes into nasty cabinets–huh uh–didn't seem like a solution.
So we paid someone to come in and install new kitchen cabinets.
(Excuse the fuzzy pics–my old cell phone was a beast).
Options For Painting Your Kitchen Cabinets
If you can paint your kitchen cabinets, give it a try! There are a ton of things you can do with furniture paint when it comes to painting your kitchen cabinets!
Go White and Bright!
If you've got dark wood cabinets, lightening up a kitchen isn't difficult if you just go white and bright.
You don't want everything to be white, so add some color to your kitchen islands, maybe something darker, to help ground the island.
Get a Little Spicy!
Blog reader, Kelly, wanted to makeover her kitchen but didn't want to just do everything white, so she painted the lower cabinets red.
Remember: everything doesn't have to be "matchy-matchy"!
Blog reader, Maria, went bright and white, but painted the lower cabinets gray, with a splash of yellow stools. Love this look!
BEFORE
AFTER!
What Paint Should You Use for Painting Kitchen Cabinets?
One of the easiest furniture paints to use for painting furniture and cabinets is Beyond Paint.
I've used Beyond Paint on many projects, which you can find here, and it's worked really well and doesn't require any sanding or priming:
You can buy it in either the gallon size or the quart. It's a bit pricey, but considering the cost of new cabinets, the cost of the paint is a drop in the bucket.
It works right out of the container without sanding or priming (just be sure to clean the surface of the cabinets and cabinet faces really good first).
It's that simple.
I won't go all the details on how to paint your kitchen cabinets, but with Beyond Paint, you would simply:
STEP 1: Remove your cabinet doors from the hinges
STEP 2: Wipe all surfaces down with Simple Green degreaser
STEP 3: Paint the cabinets using a small 1/4″ roller
STEP 4: Add a second coat of paint.
STEP 5: Use two coats of Beyond Paint Multi-Surface sealer to protect the paint.
You can buy Beyond Paint on Amazon, HomeDepot.com, directly from their website, and other places online. It's not sold in stores yet.
I recommend buying it on Amazon because, with Prime, you can get 1 or 2-day shipping free.
QUESTION #2: Can I DIY the Kitchen Counter Top?
In a nutshell, yes you can.
In fact, the Beyond Paint that I mentioned above, works well for painting countertops (heck–you can also use contact paper for covering your kitchen countertops!).
You can see in this "BEFORE" picture of my old kitchen, the countertops were super outdated.
We ended up paying thousands for the contractor to install Silestone countertops.
Had I known that there were options that were less expensive, I would have gone that route first before investing tons of money into replacing old countertops.
After buying a house, the last thing you want to do is rip out things (like countertops!) that you hadn't budgeted for.
Painted Kitchen Countertops
While I have never painted my kitchen countertops, I did paint my garage workbench using Beyond Paint.
Although I know it's not the exact same, these pictures show you how they'd look if you used their Countertop Paint Kit.
BEFORE

AFTER
Now, it looks clean and even has the decorative little countertop flecks.
Painted Paper Countertops
At a DIY blogging conference, I met a brand called Paper Transformations that makes painted paper that can be easily glued to your old countertops. It actually resembles granite!
Watch the video below to see how it's done and to see if it's the right choice for your countertops.
I haven't had a chance to try it yet, but when I saw it at the conference, it looked amazing! It's much cheaper than getting new countertops, too.
QUESTION #3: What Paint Colors Work Well For This Kitchen?
This has been a hard one for us: paint colors!
After removing all the wallpaper in this kitchen and repairing the walls where the wallpaper damaged it, it was time to figure out what color to paint the kitchen.
I eventually settled on what I thought was a very nice shade of yellow.
However, I later dubbed this color "school bus yellow." LOL. I came to dispise it!
Later, I got tired of the school-bus-yellow and decided to paint it a soft green.
BOOORRRING.
This color does absolutely nothing for the kitchen (my kitchen is still painted this color, actually!)
As you can see, I tend to struggle with selecting colors (don't we all?!). 😉
This good news is that there is a small device called a Nix Mini Color Sensor that, when held against any surface, it will scan the surface and tell you not only what color has been scanned, but it will give you complimentary paint colors for that surface.
(Click here for more info about the Nix Mini Color Sensor).
I tested out the color sensor recently by scanning some surfaces of my favorite fabric, and I loved how easy it was to get color matches and color suggestions that go well together.
So you might want to consider investing in a color sensor if you're like me and have a hard time picking out paint colors that best match your kitchen cabinets!
I'll be sure to test my cabinets to see what colors go well with these cabinets! Because this pukey-green color isn't it. LOL
Here are some good questions to ask so that you end up choosing the right paint color for your kitchen (if you aren't the color sensor to help you make the right choice):
What paint colors look good with the color and tone of my kitchen cabinets? (e.g. Red-stained cabinets look good with green shades.)
Is the paint color I'm considering something I can live with for 2-3 years before I re-paint?
Does the kitchen get a lot of light or not very much light? (You may be able to go darker in paint color if your kitchen gets a lot of natural light).
Does the paint color go well with the other furniture, fixtures in the kitchen?
Am I planning to add a backsplash, and if so, how does it go with the paint color?
QUESTION #4: Does the Floor Need to Be Replaced?
Replacing floors are not cheap, either!
I had my master bathroom floor replaced (layers of vinyl removed and replaced with a high-quality vinyl) and just for this small area, the cost was about $1,700. Yikes!
So imagine an area the size of this kitchen being replaced! You can go ahead and just multiply that by 3 or 4 times the cost!
If you don't absolutely need your kitchen floor replaced, skip it.
Get some rugs and cover it up.
Maybe consider painting it, depending on the material and if it's in good condition (I would use a high-quality paint–check your local home improvement store for that).
Another option is to go right over your existing floor with ceramic tiles called SnapStone.
(Another brand that uses interlocking tiles that can be installed directly over existing flooring is ZipTile, although I have never used this brand).
I'm embarrassed to show you, but this is what my laundry room looked like before I made it over.
You can see not only was it dirty behind the cabinets, but the flooring was a horrible vinyl tile.
BEFORE
The tile was in good condition, so I just went over it with the ceramic tiles called SnapStone. You can read all about it on the laundry room makeover post.
You can also watch how I installed SnapStone flooring over my existing laundry room floor in this quick video on my YouTube channel:
If you have old flooring in your kitchen, yes…..you can go right over it with new tiles such as SnapStone and ZipTile. But if your floor is in decent condition, consider covering it up with rugs until you have the time or money to replace it.
QUESTION #5: What Other Cheap Upgrades Can I Do?
Before jumping into a kitchen makeover and spending thousands for everything "new," think of other ways you can upgrade without the cost.
Cover your refrigerator with stainless steel contact paper. Buy it on Amazon for only $12.
Peel and stick tiles for the backsplash. Some options are contact paper, as well as a peel-and-stick brand called Aspect Tiles, a brand that I met at a DIY blogging conference.
Stencil your backsplash with fun patterns.
RELATED: Click here to see my favorite wall stencil.
See Your Kitchen in 3D Before Starting Your Makeover!
There's a free website I love to use to see how my room would look before starting a makeover.
It's called Homestyler.
Using their free 3D program, you can create your room and change up the colors so you can see how it would look with various paint colors, tiles, flooring, etc., before making the change.
You can also watch my tutorial on how to use Homestyler.
Where to Look If You Have to Hire Contractors for Your Kitchen Makeover
The truth is that unless you have the skills and confidence (and the desire!!), you may not want to touch your own house in order to do a kitchen makeover.
In that case, here are some resources you can use to hire the right people.
First, be sure to ask these 10 questions before hiring a contractor.
Secondly, check out Angie's List and Thumbtack.com for contractors.
I am an Angie's List member and have used the site for finding contractors for doing projects around my house. Thumbtack is fairly new, but I've used that site, as well, for finding professional painters for my rental property when I needed to fix it up before finding new tenants.
Also, if you're a first-time homeowner and you've just bought your new home, check with your real estate agent for recommendations for contractors to get some of your kitchen makeover completed.
Keep Reading: Power Tools 101: What to Buy and How to Use Them
A kitchen makeover doesn't have to cost a fortune if you're willing and able to DIY some things, but if necessary, you can definitely hire professionals to help get it done.
Are you planning a kitchen makeover? Have you looked closely at your cabinets, countertops, and floor to see if they really need to be replaced, or if you can DIY them? Drop a comment below and let's chat about it!
Like this post? Show some love by SAVING IT on Pinterest!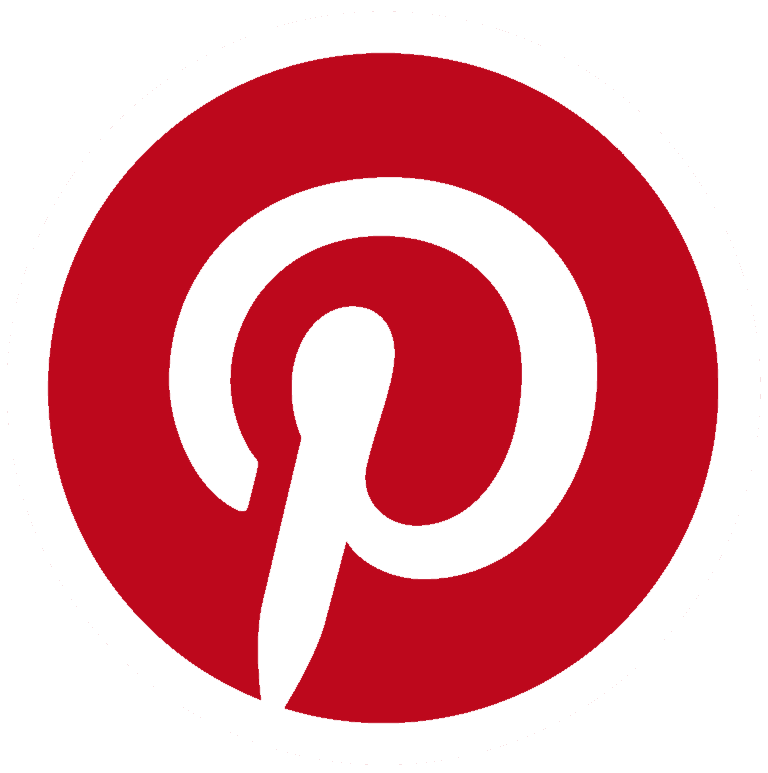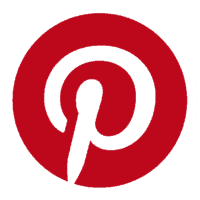 Download the 5 freebies!
Thrift Diving inspires women to decorate, improve, and maintain their home themselves...using paint, power tools, and thrift stores! Use these 5 printables, checklists, and ebooks to get started!