My Pretty Little DIY Card Catalog
So imagine my luck when I was walking through the thrift store on a 50% off sale day and saw this amazingly beautiful piece sitting there, pristine! I felt like I had just struck gold!!
BEFORE
AFTER!
Materials List for Painted Card Catalog
Here's what I used for this card catalog:
Annie Sloan Chalk Paint – white
Screws
Spray paint for pulls (optional)
I wasn't too impressed with the Hammered look, but sometimes you just accept it and move on!
The little itty-bitty knobs needed to come off. It was pretty simple to remove them.
But to get the new card catalog handles to fit, I had to drill new holes. The existing hole didn't match up.
After drilling holes for the card catalog pulls, I was left with the big original hole in the center.
I used Annie Sloan Chalk Paint – Pure White. With chalk paint, the longer it sits out, the more it thickens up. And when it thickens up, you see more of the brush strokes, which sometimes is the look you're going for.
Once I was done, it looked amazing!


BEFORE
AFTER!
For just under $50, I totally got what I wanted: a card catalog! 🙂
$18.00 card catalog from my favorite thrift store
$12.00 card catalog handles via eBay
$8.00 hammered spray paint for handles
$3.00 screws
Annie Sloan paint (already owned, but if I had to price it, I would say I used about $5 worth of the paint)
Thrifted Craft Room
I have used this DIY card catalog in both my thrifted craft room….
I love this piece so much. It fits in well great in my home and it didn't cost much money. That's the kind of DIY project I love! 🙂
Other Cabinet Makeovers
Want more cabinet makeovers? Check out my most popular post ever, BEFORE & AFTER: China Cabinet Makeover. See what the "AFTER" looked like!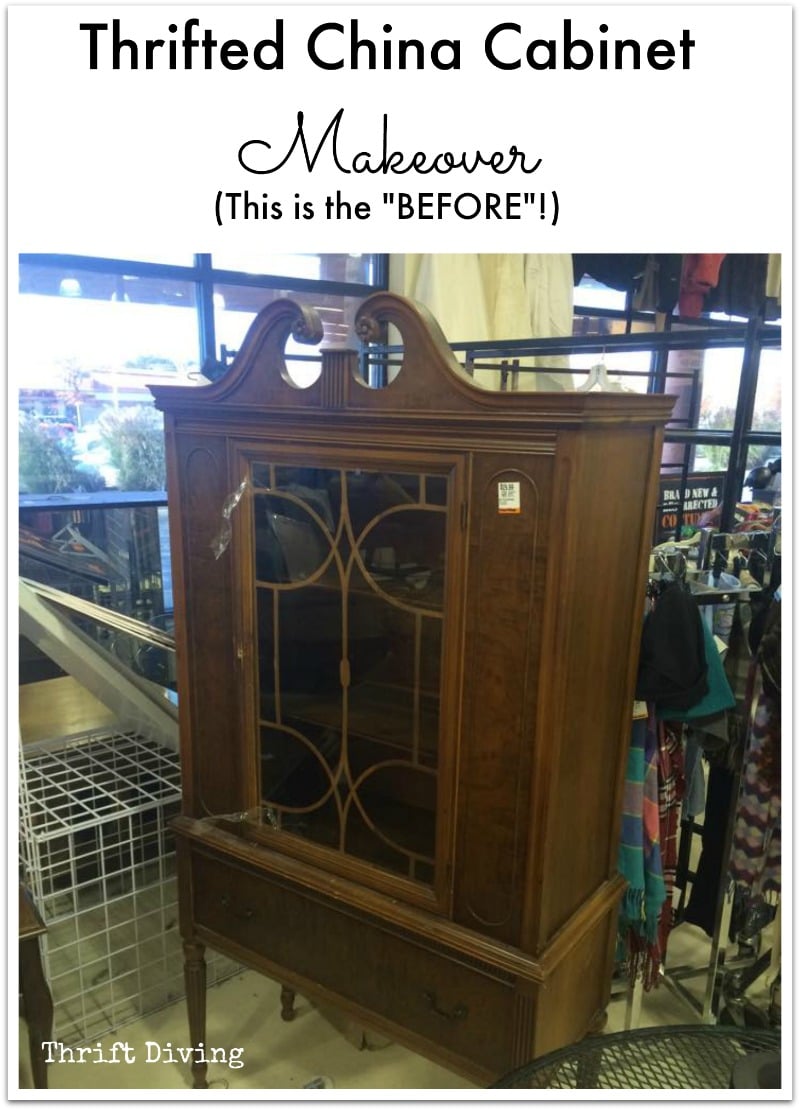 And these $20 metal cabinets were in horrible condition! But you know how I love little drawers.
I picked them up for next to nothing at the salvage shop. You won't believe how cute they looked afterward. 🙂 Check out my Painted File Cabinets and see the AFTER!