20 Surprising Things I Learned in Carpentry Class
At the age of 40, I got this crazy idea to enroll in a carpentry certificate program at my local community college.
The first class, Introduction to the Building Trades, was starting the same day when the public schools were on a 2-hour weather delay.
Having been years since I have taken college courses, I didn't realize that the community colleges follow an entirely different open, close, and delay policy. I wafted around the house, using my fingers to calculate, "So if class is supposed to start at niiiinnneee….and there's a delaaaayyy….does that mean class will really start at 11 a.m.?"
Nagging doubt tugged at me, prompting me to call the Admissions office to ask, "What time does my class start today?" I explained to her that my kids' school are on a delay, so I'm assuming my class was delayed, too.
The woman on the other end sniggered at me, amused, "There's no delay, honey. We don't follow the elementary schools!"
I hung up the phone embarrassed at my naivety, slung my backpack over my shoulder, kissed the family goodbye, and as careful (but quickly) as I could on slick roads, drove to the community college.
After getting lost on campus, I finally found the classroom, walking in as if I belonged there, with an air of "badass" on my shoulders. Like, "Yeah! Here's come the 40-year-old mother-of-three to learn carpentry!"
I made my way to the back, took a seat quietly, and joined the students watching an outdated construction video on the old projector.
Everything felt so weird.
Everyone was so young.
Everyone was so male.
And I had a fleeting thought, "Maybe I don't belong here. Maybe I should just drop these classes. What are you doing, Serena?"
But I decided to see it through.
The next class two days later, I arrived early, springing for a seat up front, pen poised and ready to soak up as much as I could about carpentry, construction, and the trades.
Fast forward several months and I'm getting A's on all of my exams…speaking up regularly in class…and taking down tons of notes on topics which I knew very little. Class was fun. I had missed being in a learning environment!
As a do-it-yourself home improvement blogger, I decided to sign up for the courses because I wanted to thoroughly understand how a home is built–its systems and how they function together, including how they're constructed and how they're repaired. I've done a lot of projects around my home, such as installing crown molding, laying tile flooring in my laundry room and my kids' bathroom, and even building my DIY bathroom vanity from scratch. But I felt like I was missing the foundation of construction and carpentry. I didn't understand how this system called a home works together. Attending classes was a way for me to get the foundation that I need to be an even better DIY home improvement blogger, plus, learn things that I can teach you, dear reader and friend!
I tell you this long story because I want you to understand that choosing to go outside of our comfort zone definitely isn't easy. But it's not impossible. It doesn't matter how old we are, or our gender, or our experience.
If you've got the drive and will to learn something new, to do something new, don't get in your own way of making it happen.
Even if you're the oldest one in the classroom. 😉
So now, let's jump into 20 of the most surprising things that I learned while taking a couple of carpentry classes at my local community college!
20 Surprising Things I Learned in Carpentry Class

Contents
Watch This Blog Post in Action!
1. The Reasons Your Home Doesn't Burn Quickly or Collapse During a Fire
Let me start off these surprising facts with my favorite thing learned: the reason your home doesn't quickly burn down quickly during a fire! We all know that fire is quick-moving, right? But did you know that over years of building, carpenters have learned how to build fire-resistance into homes? Not just with the materials they use, but with the method they build homes! It all comes down to something called fire blocking.
If you peeked behind the drywall, you'd discover something very interesting: those horizontal pieces of wood in between your vertical studs. I'll admit that I've seen this term used interchangeably with "fire stopping," but I'm too naive to know if there is a difference. But what I did learn is that it's code to build homes and remodel homes with fire blocking build into the framing. We've all seen exposed walls, particularly in basements, that have those vertical 2×4 boards in between the studs. I just thought they were there structurally. But they're really there to help slow down the spread of fire throughout your walls!
Years ago when balloon framing was very popular (where very long studs ran the entire length of a home from floor to roof), fires that broke out in the walls would quickly travel up the entire length of the studs, causing the roof to collapse on the home during a fire. Later, fire blocks were added in between shorter studs which would essentially give pause to the fire to burn on something else, allowing people to escape.
Below is a picture of my basement, in the utility room. You can clearly see that there is no fire block in between these studs, or at the top. This may be typical for older homes (but can also be the tell-tale sign of a DIY project gone wrong).
Either way, this can be very dangerous. When you're looking to buy a home and asking the important questions about that home (and you're considering buying an old home), I would check with the home inspector and see if there's a way to find out if there are fire blocks behind the drywall.

What you see here in red below, this is what the wall should have in between the studs to slow down a fast-moving fire in your walls. From my understanding, there are numerous places where additionals 2×4 boards and building materials can be used for fire blocking. I don't (yet) understand the inner workings to that degree, but just know that if you're remodeling a basement, building a home, buying a home, fire blocking needs to be considered. It's good to at least just be aware of it! 🙂

There's another important reason your brick walls don't fall down during a fire, too! For that, we have to thank trusty builders for making fire cuts in the brick. Fire cuts are used when attaching structural joists to bricks. Look at the picture below. The picture on the left shows how, when a joist is cut at an angle, a burning joist that breaks off and crashes to the floor will leave the brick undisturbed. But the picture on the right shows what happens when a square joist breaks off and burns away. The bricks are now structurally compromised, causing the brick walls of your house to crumble during a fire! Seeing these pictures and understanding how homes are built with fire blocks and fire cuts is truly fascinating! (Are am I the only home construction nerd?? LOL)

2. You Must Call 811 Before You Dig (Even If You're Only Planting Trees!)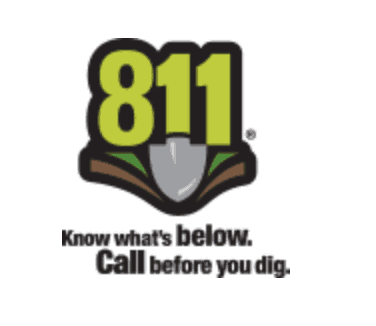 Imagine taking your shovel, slinging it over your shoulder like one of the 7 dwarfs, whistling as you worked to dig a hole on your property. You're only planting a tree. No big deal, right? Well, imagine the expletives that would come tumbling out of your mouth if you severed a utility line that was secretly buried on your property. Even better, imagine being fined by the county thousands of dollars to replace that buried utility line. Not a fun scenario, right?!
The truth is that it happens. Commercial companies are required to do the same thing and from what I have heard, they get fined millions of dollars for hitting utility lines. One 811 dig utility guy that came to my house told me that it happens all the time, especially with commercial companies doing multi-million dollar projects. The cost of them hitting a buried utility line is a drop in the bucket, but for the average homeowner, we likely can't afford that cost!
On your property, you're required to call 811 before you dig–that includes whether you're building a new (or replacing an old) mailbox, planting new trees, building a fence–anything that will require you to dig on your property. Here in Maryland, once you call or visit Call811.com they transfer you to Maryland's Miss Utility. Simply submit a request and within 2 days they'll start sending utility workers to your house to mark your property with the known location of your utility lines. Miss Utility here in Maryland requires you to begin your project within 10 days after they've marked your utilities. If you wait and it rains or you accidentally mow over the marked grass, guess who is financially responsible for calling them back to come and re-mark the same exact area for the same exact ticket? Yep. Get your digging done quickly. And be sure to big by hand (not with heavy equipment) within 2 feet on either side of the marked utility line.
3. Concrete Must Be Mixed With Drinkable, Clean Water
When I think of concrete, I think of those dusty bags at the hardware store that you simply pour it into a hole (like we did when building our mailbox post), add a little tap water and–voila!–you've got instant concrete.
In the real world of construction, when it comes to building basement walls or building other concrete structures, it's not so simple. What I learned in carpentry class is that concrete consists of sand, gravel, Portland cement, and (really??) drinkable water.
This was intriguing. Cement.org says that "excessive impurities in mixing water not only may affect setting time and concrete strength, but can also cause efflorescence, staining, corrosion of reinforcement, volume instability, and reduced durability." Could you imagine building bridges and other structures with dirty water?? Who knew…
4. You Should Only Put One Bare Unprotected Hand Into a Breaker Box
I'll say this over and over again: electricity scares the crap out of me. One slip up and your life can end. I've always thought of electricians protecting themselves from electrical shock but never thought about the equipment they use (e.g. gauntlet gloves, chainmail, rubber-coated tools, etc.). What I found interesting that I learned in class is that you can safely only put one bare unprotected hand into a breaker box at a time. If you're using two hands, you must have rubber gauntlet gloves. Electricians know this, of course, but homeowners may not. When in doubt, always hire an electrician for questionable electrical work!
5. It's Illegal For Homeowners To Do Their Own HVAC Projects
As DIYers, we know what it's like to want to do as much as possible around the house ourselves. But did you know that it's illegal for homeowners to do their own HVAC repairs and maintenance? (It's also illegal for homeowners to do these DIY tasks, too). Sure, if we're talking about changing our filter–that's simple enough. But anything beyond a simple filter-changing, and you're asking for trouble. HVAC technicians must be trained in HVAC, plumbing, and electrical and do at least a couple thousand hours of training and pass exams before they can become licensed HVAC technicians. Do yourself a favor and either get yourself a good home warranty or find a company that can come and service it for you. Leave the HVAC repairs to the professionals. 🙂
6. As Little as 1/2 an AMP (a 9V Battery) Can Kill You
If there's one DIY arena I don't touch, it's electrical. Seriously. I'm a baby when it comes to do anything with touching lights, wire, cables, you name it. And what I learned in carpentry class only supports the reason why I'm scared: as little as 1/2 amp can kill you. Would you believe that 1/2 amp is about the amount of amps in a 9V battery? My instructor said that voltage cooks you; amps kills you. And according to my research, the average house has between 100 and 200 amps running through it. Ummm…. That right there is enough proof that Serena doesn't need to be touching anything electrical. I will always hire an electrician when possible!
7. You Can Re-Roof Over an Existing Roof TWICE!
This lesson learned blew me away. I had no idea that you can re-roof over a roof twice before it requires stripping. Of course, it depends on the materials you're using. The most common type of room is an asphalt roof, which may last about 20 years or less. At least now you know you can save a little money here on the next re-roofing! 🙂
8. How Water Pipes Bring Water Into Our House
When we turn on the water, we're lucky to live in a country where the water just magically comes. But what I learned in carpentry class is that it actually has nothing to do with magic. 😉 It's actually related to the different sizes of C-PVC, copper, or PEX drinking water pipes bringing water into our house. When water flows into the house, to the water heater, and to our sinks and tubs, the changing of wide to narrow sizing creates pressurization. That pressurization allows us to run water forcefully from our faucets. Going from a 1″ pipe…..to a 3/4″ pipe……to a 1/2″ pipe…..All that squeezing and pushing through creates the water pressure we need for our home.
Interesting to know, PVC and (older) cast-iron pipes remove waste, sloped away from our homes, helping to carry waste away, and they typically leave your house in smaller pipes about 2″ or 4″ and dump into 6″ or 8″ pipes. Waste pipes aren't under any pressure like drinking pipes are. I don't know about you, but plumbing is pretty cool to understand. It seems less magical (and less confusing and scary!) once you understand the mechanics behind it!
9. A Carpenter Does NOT Have to be Licensed
This surprising fact blows my mind. When you look at all the other requirements and licensing required for tradespeople, you'd think that a carpenter is required to be licensed, but they're not. They simply get OJT: on the job training. There are four types of carpenters–a rough carpenter that builds the framing of the home (what you don't see once a home is built), a finish carpenter which installs the decorative moldings, a cabinetry carpenter, and a furniture making carpenter.
All other trades, with the exception of the mason, have to be licensed, including the architect, the surveyor, the excavator, the electrician, and the plumber. These other trades usually require 144 classroom hours and 2,000 hours of work experience. However, the carpenter and the master don't have to be licensed! There are programs, of course, that the carpenter can attend (like how I am taking carpentry classes), but I could go on a job site right now and train to eventually become a master carpenter. No schooling or tests required. Interesting, huh? You'd think they would require class and work hours, as well!
This doesn't mean you shouldn't check his or her references, though. Ask for references from past clients, check review sites like Angie's List and Thumbtack, and read this article for more info: 10 Questions You Should Ask Before Hiring a Contractor
10. Your New Shed May Have to Be Inspected Before Using It (Even Treehouses, Too!)
When we own a home, we think we can do anything to that home and to the property because we….well….we own the property. But that's not the case. Many changes require permits, including building a shed, treehouse, or any other structure. I also learned that when you file for a permit with your county, they typically want to see building plans of that structure. There are sites where you can buy building plans. But if you're planning to build your own shed, just know that you'll have to draft up some site plans in order to submit that with an application for a permit.
And when you're done building? You'll have to get an occupancy inspection to make sure that it's ready to use. Same goes for a treehouse.
Be sure to check your county codes when building anything on your property!
11. Your Home Could Survive a Hurricane If You Have This in Your Foundation
Before enrolling in a carpentry program, I imagined that most (if not all) of homes and buildings were built with plain 'ole concrete. I had no idea there was something called ICF: insulating concrete forms. My instructor told the class that in the devasting Hurricane Katrina in 2005, in this one particular area, everything has been destroyed except for one house that was still standing. Guess what that house has been built with? Yep–insulating concrete forms.
Imagine a thick foam that, once built, is then filled with concrete. It has a higher R-value (resistant to heat flow) than concrete alone and can withstand natural disasters better than just using concrete. If I were having a brand new house built, I would spring the cost to upgrade the foundation to ICF!
Here's a video I found on YouTube that explains the stuff pretty well.
12. Cheap Home Depot Windows Are Actually Pella or Anderson Windows
We have had windows replaced in our home at a tune of $14,000 (I know….it is painful to admit that). We didn't go with the low-end windows; instead, we bought mid-grade. However, what I have learned in carpentry class is that the low-end windows that Home Depot sells are simply lower grade name-brands for either Pella or Anderson Windows. That's right: you're still buying name-brand windows. They just have Home Depot's name on them. My professor used to professionally sell windows and shared with us that you're still getting good windows with Home Depot's private label of Pella or Anderson windows. Good to know!
13. Reading Blueprints is like Learning a New Language
Do you know that when reading blueprints, a "light" as we know it is called a luminaire? And that a glass window pane is called a "light"? Talk about backward speak! I'll admit that I was worried about taking my blueprint reading class. It seemed like it would be very challenging. While I'm not officially "bi-lingual" I can carry on a simple conversation with a Spanish-speaking person and walk away understanding 75% of what I just heard (as long as it involves "amigo," "bano" or "comida"). LOL. But would I be able to learn a third language called "blueprints"??
Apparently so, because I got an "A" in the class! And while we did get to use our textbook for the final exam, I surprised myself by knowing a lot more than what I thought and knew exactly where to look for the answers. Learning doesn't have to be all about memorization. It can definitely including knowing where to find answers.
14. You Don't Own 100 % of Your Property
Do you know that little 4-feet of space in front of your home, near the street? Guess who can dictate what you do with that little bit of space? The government. That's right. It's officially called "easement" in construction-speak. And it's the amount of space from the street ("set back") that allows the county to bury utilities, plant trees, or anything else that needs to be done. Sometimes these buried utility lines can be in other parts of your yard, not just the easement from the street.
What's even more surprising after I started researching what is easement and how it affects properties is that even other people, such as neighbors, might even have access to your property. So while we take care of our property…trim it…mow it…just know that our property isn't 100% ours to do with as we say.
15. Attached Garages Must Have 5/8″ Thick Drywall
Garages are more than attached storage for all your thrift store furniture finds! People actually store their cars there! Gasp! While I'm just being facetious, the truth is that the garage is considered a fire hazard. In addition to vehicles parked there (although we don't park in my garage because it's used for DIY'ing!), it's often filled with gas-guzzling lawn equipment, tools, and materials that could cause a fire. Code requirements specify that any walls of the attached garage shared with another living space in your house, that shared wall must have 5/8″ thick drywall. This is what my house looks like, with our bedroom upstairs over the garage. The ceiling in the garage should have 5/8″ drywall. (Plus, I've learned that ceilings, anyway, should have 5/8″ drywall because they sag less).
On the other side of that wall are the powder room bathroom and laundry room. If I check those walls, it should be 5/8″ drywall, as well. In fact, according to my instructor, both the garage drywall and the bathroom and laundry room drywall should also be 5/8″, resulting in two layers of 5/8″ drywall. If there should ever be a fire in the garage (hopefully not!), the thicker drywall takes longer to burn.
16. It's Expensive to Hire an Architect!
It never occurred to me before enrolling in carpentry classes that I could (or would want to) build a house from scratch. After attending class, though, it was so fascinating to me the process of acquiring the land…hiring an architect…surveying the land…drafting a plot plan…etc., that I left class thinking, "One day, I'm going to build my own house!" Of course, when you think about how much that costs, those fleeting thoughts are replaced by the reality that it's not cheap to build a new house. Hiring an architect can cost upwards of $5,000 – $10,000, depending on the plot plan and the floor plan they need to create for you. Of course, there are blueprints that can be purchased online and may only need an architect to tweak them to your county's code. But still, it's expensive. Don't forget the surveyor…the excavater…the carpenters…the mason…Sounds exhausting. LOL. It's still fun to dream. When you think about that headache, it seems easier (and less expensive) to just buy an existing home, doesn't it?
17. Homeowners Are Responsible For Broken Pipes on Their Property (Not the Water Company)
This is probably the best tip you can ever read in this article because it can save you thousands of dollars in repairs: you, dear homeowner, are responsible for any broken or clogged pipes on your property. That includes water supply pipes and waste pipes. Doesn't matter if they're 20 feet from your front door. If they're on your property, you are responsible. And just know this: your regular homeowner's insurance does not cover these repairs. And it's not as simple as gluing them back together. 😉
In fact, my friend Thrift Store Pete shared with me that on his property, one of his old cast iron waste pipes started to break, becoming uncoupled–just enough to allow water to seep out. While this wasn't a dire emergency, it wasn't something that he wanted to leave broken. When that happens, tree roots can start to extend to your pipes, seeking water, creating even further issues. For Pete to fix this, it would cost $10,000 out of his own pocket. The plumbing company rips up your flooring (in your basement most likely)….and rips out your yard….and that $10,000 fee is only to fix that pipe. It does not pay for the clean-up and repair of the damage to the floor. Tack on a few more thousand to fix the floor, and you're looking at the price of a small used car (!!!).
The solution to this problem is to get extra insurance (check with your water company for a recommendation for insurance companies) that covers water pipe repairs on your property. However, you should note that water supply pipes are different than waste pipes. And often times, the company will charge you separately for insurance to cover both of these systems.
The good news is that the premiums are pretty cheap. For example, I have a waste pipe insurance coverage with HomeServe (no affiliation). If there is leaking, blockage, tree roots, etc., they cover it. And it's only $67 per year. For me to insure any damage to water supply pipes, it's an additional $3.99/month, which I plan to add soon. I haven't had to use the insurance yet, so I'll keep you posted when I do. But do yourself a favor and find out about Interior Plumbing and Drainage System Coverage. You could save thousands if you ever have a problem.
18. The Concrete in the Hoover Dam is Still Curing!
This tip learned was super interesting. Do you know that it takes a 4″ thick concrete slab takes 28 days to fully cure? So with all the amount of concrete slabs they used to build the Hoover Dam in 1935, the inside of these concrete sections will take years to fully cure. It's very hard on the outside, but inside, it's still wet and curing as we speak. 🙂
19. Low Hums Can Damage Your Hearing Just as Much as High-Pitched Noises
I haven't always been 100% when it comes to being safe in my garage when working on projects. There have been times I've skipped my safety glasses…I've used power tools wearing flip-flops (a big no-no–sneakers or boots only!)…and I have skipped hearing protection when making quick cuts. But what's surprising is that it's not just loud noises from power tools that can damage your hearing– low-frequency noises can also damage your hearing! I had to Google that because it seemed insane. We've already learned that loud noises were the ones from which we needed protection. But apparently, low hums can also do their damage. That's something to keep in mind with constant noises around the home!
Related: The Dangers of DIY
20. All Safety Glasses Must Have This Label!
I thought all safety glasses were the same. That's not true. If they don't have the safety rating of Z87 printed on them, they're not going to protect your eyes if a nail comes flying towards your eye. Go grab your safety glasses and look closely. If they're legit and will properly protect your eyes, they'll have "Z87" listed somewhere in small print.
So before you do any DIY projects, make sure that you've got the right eye protection. They don't have to be expensive, but they do have to be rated appropriately. Recently I went to the National Hardware Show in Las Vegas and met up with an awesome eye protection company called Global Vision that sent me a pair of these https://www.globalvisioneyewear.com/page/1/?s=hercules&search_id=product&post_type=productsuper chic Hercules 2 safety glasses to try out. I absolutely love them and may offer my own private label of these safety glasses on my site for those of you looking for chic eyewear. Stay tuned for that…. No one said you can't look fashionable and protect your eyes in the workshop, right? 😉
What's Next in Carpentry Class
Right now I'm on summer break but in the fall, Introduction to Carpentry will be starting and I can't wait! After I successfully take that class, I'll be able to move on to Advanced Framing, along with classes in understanding code requirements, tiling, flooring, windows, and more. So exciting! Eventually, I would like to become a licensed contractor and perhaps have a few people working with or for me. Stay tuned and subscribe to my blog so you don't miss the next post with what I have learned in class!
So What Did You Learn??
Name something that you learned in this article that you found just as surprising and leave your comment below! You can also leave a comment and share something that you've learned along the way that was very surprising to you! Maybe your carpenter in your life shared some interesting tidbits. Feel free to add to the conversation below!
Carpentry class has been a rewarding experience so far and I'm excited for the Fall semester to start. I'm enrolled in Introduction to Carpentry where we will delve even further into these topics to understand the inner workings of this place we call home. It's fascinating, don't you think??
Stay tuned because I will have so many more tips for you as I continue with my coursework. Because as I learn, you learn! 🙂
Like this blog post? Click here to save it on Pinterest!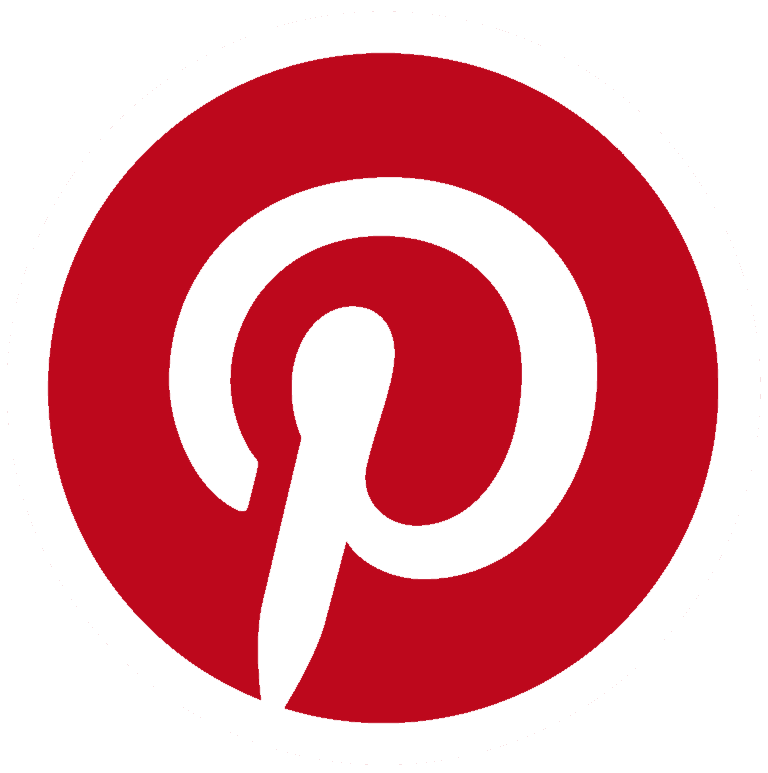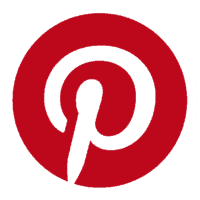 Download the 5 freebies!
Thrift Diving inspires women to decorate, improve, and maintain their home themselves...using paint, power tools, and thrift stores! Use these 5 printables, checklists, and ebooks to get started!