BEFORE & AFTER: How to Paint a File Cabinet Using Furniture Paint
This "How to Paint a File Cabinet" makeover is sponsored by Savers.
I love finding a piece of furniture at the thrift store that most people have walked right on by (like this old file cabinet below), unable to see the gem that's sitting right under their nose.
Maybe it was the rust.
Or it could be the dirt and grime that speckled this file cabinet that probably has seen better days, when it used to store important documents, like someone's Living Will or the Deed to their house.
Perhaps it was the dull, blanched color that blended into the floor, causing it to disappear as if it were draped in Harry Potter's invisibility cloak.
Whatever the reason, to discover something that everyone else didn't value, brings me such joy.
I squealed a little bit when I laid eyes on it the moment I found it at Savers on National Thrift Shop Day (which was August 17–did you celebrate, too?).
I find my best thrifted goodies at Savers. In fact, my entire house (no joke–literally 95% of my home) has been furnished by things found covered in dust and dirt over the 12 years we have lived here.
Now that I've built a "she shed" in my backyard for expanded office and workshop space, it's thrilling to have a blank slate to decorate with more thrift scores (now that my house wants for nothing).
This discarded file cabinet will kick off the "she shed" transformation for only $5.49. You can't beat that!
I packed it into the back of my minivan, excited to slather on some paint and restore it to hold some of my own very important documents for years to come.
Here's what the file cabinet looked like "before"!
BEFORE
AFTER!
With a few coats of paint inside and out, and some hand-crafted storage containers held up with magnets for added space, I've now just added my first piece of "real" furniture to my office space in my "she shed"! Isn't it sooooo lovely??
This, my friend, is the transformative power of paint and a good eye for thrift. 😉
Let's go through how I created this simple painted file cabinet makeover! It doesn't require any heavy-duty tools or a long list of materials!
Materials & Tools
Metal file cabinet
Simple Green cleaner
Microfiber cloths
Rust remover (optional)
Clean metal primer spray paint
Heirloom Traditions Paint Irish Garden (optional)
Spray paint for metal (optional)
Paint brush
Painter's tape
Paint scraper
Watch This File Cabinet Makeover in Action!
How to Paint a File Cabinet Using Furniture Paint
Let's walk through the step-by-step instructions on how to paint a file cabinet!
STEP 1: Clean, Clean, Clean!
Whenever you're painting a file cabinet or another piece of furniture, the most important step is the prep work. I'm embarrassed to admit that sometimes I would jump right into a project, particularly if it didn't "look" dirty.
But regardless of how decrepit or well-kept a piece of furniture is, all furniture will have dust, fingerprints, oil, grease, or any other elements that could jeopardize the furniture paint you're using.
It might even have surface imperfections, like stickers or sticker residue, or crusty stuff. Use a razor scraper to remove surface imperfections.
I love using Simple Green for cleaning furniture before painting. Spray it on, wipe it off, and then rinse the furniture with clean water and allow it to dry before painting.
STEP 2: Get Rid of the Rust!
File cabinets are metal, and what does metal love to do when it's bombarded with moisture?
You got it–RUST!
If your file cabinet has rust on it, use a rust remover to remove the rust before painting it.
I used this Rust-Oleum Rust Dissolver, which was my first time using this particular product. To remove the rust:
Pick an inconspicuous spot to test out the rust dissolver. Make sure you get the results you're looking for before coating an entire surface (FYI, it does lighten the appearance of the original finish)
Spray on the rust remover. Work in small sections, if necessary, to avoid spraying too much and having it dry too quickly.
Use a brush to spread it over the rusty spots (or over the entire body if there is a lot of rust).
Let it work for 5-10 minutes, or as needed until you see the rust dissolving.
Keep spraying and covering the area with more rust dissolver, to prevent it from drying out.
Wipe clean with fresh water and a rag.
Allow it to dry before painting.
Here why they advise not to let the rust dissolver dry:
It will remove your original finish!
To my horror, some of the rust dissolver started to dry, and when I used fresh water and a rag to wipe it away, it began to remove the original finish. While this wasn't a big deal because I was planning to paint the file cabinet anyhow, I was worried that the spotty finish would create a bumpy surface on the file cabinet, but I later found that it did not, thankfully!
STEP 3: Prime, Prime, Prime!
Once the file cabinet is clean and rust-free, the next step is to prime!
Some people ask me if you have to prime furniture before you paint it. My answer? It depends.
You can read more here about when you may need to prime furniture, but when it comes to painting metal, you should prime it first before painting.
Here are the rules of priming metal:
If there is no rust on the metal, use Rust-Oleum's Stop Rust Clean Metal Primer.
If there is rust on the metal, use Rust-Oleum's Stop Rust Rusty Metal Primer.
Since there was no more rust on my metal file cabinet, I used the Clean Metal Primer.
(FYI, I was considering using this pink spray paint over top of the primer but decided not to).
Before priming, though, any parts that you don't want to get overspray on should be covered up with painter's tape, like the wheels.
Here are a few helpful tips when using spray paint:
Spray paint is best applied when furniture is lying down, not standing up. Gravity is not your friend when spray painting, no matter how careful you are! Let the spray paint dry 20 – 30 minutes before flipping the furniture over to another side to spray paint. Be careful that the overspray on the cardboard, plastic sheeting, or tarp doesn't stick to the wet spray paint on your furniture.
Shake the spray paint well before spraying, and keep shaking it while spray painting.
Wear a mask! Even when spray painting outdoors, the particulates continue to float around you. A respirator mask is best to block any nasty stuff. At the very minimum, wear an N95 mask.
STEP 4: Paint the File Cabinet with Furniture Paint
As I mentioned above, I was considering using a bright pink spray paint for the final finish of my file cabinet. Instead, I chose this gorgeous blue-gray Irish Garden furniture paint. As much as I love pink, I didn't want all the furniture to be pink, since my "she shed" interior doors are a soft pink, and the DIY roller shades I made from scratch have lots of florals and pink.
Instead, this color would be a great compliment to the color scheme I've already got going on in the shed!
Here are a few tips when painting a metal file cabinet or any furniture:
Use a synthetic brush for smooth results. But if you want to remove brush strokes completely, dab a sponge over the painted body, or use a sponge roller over the painted body to smooth out brush strokes.
Two coats should be a minimum, but if needed, add a third coat of paint. Primer will create a great base upon which two coats of furniture paint will look amazing, with full coverage!
While I was painting the file cabinet, I saw that the white primed top looked really good with the blue-gray paint, so I decided to brush on two coats of bright white paint on the lid of the file cabinet instead of painting that blue-gray to match the body. It was giving me vintage-y vibes!
For the interior of the file cabinet, I didn't prime that part. I wanted to test out a surface prep deglosser that I had ordered from Heirloom Traditions Paint. (NOTE: You can prime the interior and paint it just as you did the outside).
However, part of the fun of DIY is to try new tools and materials. I had never used this deglosser so I wanted to see how it would perform. To use it, here's what I did:
Apply it to the surface and allow it to sit for 1-2 minutes.
Use a scour pad and rough up the surface.
Wipe it clean with a dry towel. Don't get the towel; no need to!
You'll be left with a scratchy, deglossed surface like how the inside of my file cabinet looked after I deglossed it. This will be a clean, grease-free surface upon which to start painting, no primer needed.
While primer wasn't needed to help the furniture paint stick to the metal file cabinet, I did notice that I had to add 3 coats for full coverage. I think primer could have definitely allowed me to save some of my more expensive paint with 2 coats instead of 3 coats.
For the 3rd coat, I used a foam roller to smooth out the brush strokes (not shown).
STEP 5: Add Magnets for Extra Storage!
A couple years ago I made these fantastic pegboard boxes out of wood and covered them with wallpaper, which turned out so cute!
I reused a couple of these DIY wooden boxes for the side of my metal file cabinet, hung with these little magnets. I'm all for extra storage, where I can easily reach notepads, rolls of tape, etc.
On the other side, I added additional hooks for a few more office supplies.
The lamp is a score from a discount home store for $50, I think. A little pricer than what I like to pay, but the style and color were perfect for my "she shed." I snagged those a couple months ago!
Extra storage on the bottom is helpful for paper and to serve as an "inbox" for tasks that I will need to do.
STEP 7: Add Files!
Fill your file cabinet with pretty folders. I love that the ones I bought have a few Thrift Diving colors in there. 😉
I've been reading a really good productivity book called Getting Things Done: The Art of Stress-free Productivity by David Allen. While you can organize yourself electronically, we're not done with paper yet, are we?
Not completely!
So I'll be creating productivity lists that will require some filing, based on the GTD system of productivity. This little file cabinet will serve as my "command center" to organize it all once my shed office is complete!
Best Tip Ever for File Cabinet Locks!
When you buy old file cabinets from thrift stores, it would be a rare gem to find a file cabinet with a key taped to the inside. It does happen sometimes, but hardly ever. But here's a tip on how to find a replacement key for a file cabinet:
Just read the letters and numbers on the face of the lock to know which replacement key to buy for that model of file cabinet!
When I did my husband's home office makeover, I had found a pristine file cabinet at Savers and used this same method of identifying the letters and numbers on the face of the file cabinet lock in order to buy replacement key on Amazon.
Now, that file cabinet stores all the snacks and goodies that our kids can't devour in the kitchen. LOL. We keep them locked away in the file cabinet and hide the key. 😉 Sneaky parents….
It still always makes me smile when I compare "before" and "after" pictures of DIY furniture makeovers that I've tackled, even after all these years. Just imagine if everyone had the desire and the eye to see that a coat of paint could literally extend the life of their belongings.
I don't know if everyone would have the desire to transform ugly things into beautiful possessions again, the way I love to do. But hopefully by showing what can be done to old furniture, it will spark a bit of creativity into the most "un"creative person, while making the planet less crowded with cast-offs that still have lots of life in them for our home. 🙂
Love this project?? Click here to save it on Pinterest!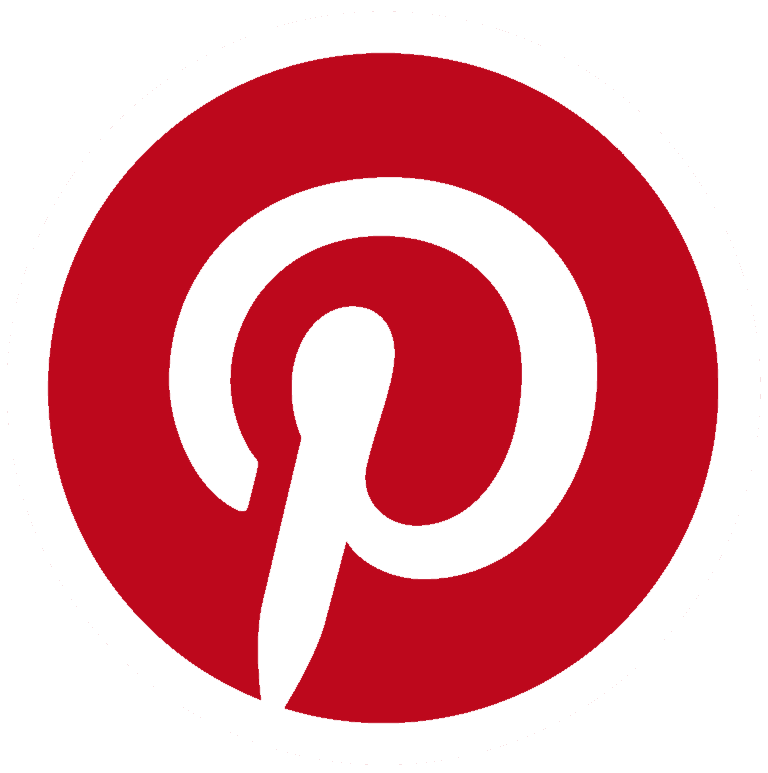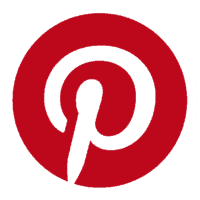 Download the 5 freebies!
Thrift Diving inspires women to decorate, improve, and maintain their home themselves...using paint, power tools, and thrift stores! Use these 5 printables, checklists, and ebooks to get started!