10 Steps to Make a Large Framed Pegboard with Stencils and Organizers
This framed pegboard project is sponsored by Arrow Fastener.
Earlier in the spring I made the decision that I would buy a large "she shed" for my backyard. (I know, I know, why am I not building it myself?! Simple–it would take me 3 years!). It's been months now since the permit has been sitting in my county's permitting office, but I'm hoping that it will be approved soon. The shed will be huge at 16 feet x 26 feet. I've struggled for years to have enough space for a workshop. And finally, I'm >thisclose< to making it happen!
When I moved in, I'll need to properly organize all of my tools and materials. While the builders will install a pegboard over the workbench area, I know for a fact I'm going to need more space for organizing my tools. I decided to make a pretty large framed pegboard, adorned with stencils and custom wooden organizers!
Last month I finished my walk-in closet organizer and had a bunch of left over wood. I used some of that wood to frame the 4′ x 8′ pegboard, including using some of the left over materials to make several custom pegboard organizers.
Let's jump into this project right now!
Click here to SAVE this project on Pinterest!
Watch This Framed Pegboard in Action!
Materials & Tools
4′ x 8′ white pegboard
Arrow Fastener 1″ brad nails
Arrow Fastener 5/8″ brad nails
Large floral stencil
1/4″ plywood for custom organizers
1″ x 3″ pine boards to create frame (length depends on size of your desired pegboard)
1″ x 3″ pine boards for mounting to wall
2 1/2″ cabinet screws to anchor to studs
Power drill with 1/4″ brad point tip drill bit
Removable wallpaper (optional)
Stud finder
Level
Wood glue
Sensitive surface painter's tape
Clamps
Tape measure
Paint for pegboard color – I used Sherwin Williams Abalone Shell
Paint for stencil color – I used a basic white
Foam roller and paint tray
Roller cover (foam)
Scissors
How to Make a Framed Pegboard with Custom Organizers
I love how this framed pegboard turned out so much that I might even make more for my "she shed" once it's built and I've installed the drywall! Let's walk through how to create this for your workshop or craft rom!
STEP 1: Add 2 Coats of Paint to the Pegboard
Home improvement stores have a variety of pegboard sizes for your crafting or workshop needs. But from my experience, I've learned that the larger the piece you buy, the less expensive it is per foot. The smaller 2′ x 4′ pieces are about $10. However, for $25, you can buy a larger 4′ x 8′ sheet and save a bit of money.
Also, you can buy pegboard that is unfinished MDF or you can buy pegboard that has a white acrylic top coat. I recommend the white acrylic top coat pegboard because it will more easily accept coats of paint. Left unpainted, it will still look great.
If you decide to paint your pegboard, use a small foam roller to apply 2 coats, letting the coats dry in between.
STEP 2: Stencil the Pegboard
I absolutely love stencils! Not just stencils, but floral stencils. I have a variety of favorites, including this one.

Once the base paint dries on the pegboard, lay the stencil on the pegboard, starting at a corner. Use sensitive surface painter's tape (which prevents chipping when applied to a freshly painted surface) to hold the stencil in place. Apply just a little bit of paint to the foam roller, off-loading the excess paint into the roller tray first.
Next, gently roll the foam roller over the stencil, ensuring that it doesn't shift. If you need to go over the stencil twice with a very, very light coat, that is best. The more paint you use, the more likely you'll get bleeding under the stencil. (Read more about how to use stencils).
Once the section is done, lift the stencil up carefully. Use the repeat reference marks on the stencil to align the stencil over the next section. Tape in place carefully and stencil. Keep repeating until the entire surface of the pegboard is stenciled. You should get a nice, crisp stencil!

STEP 3: Glue and Nail the Boards to Create the Frame
Since I had left over maple plywood from my closet makeover, I used 8-ft scrap pieces to create the frame.
Since the pieces of wood I was using was plywood, I added some edge banding to the pieces to make them smooth, then painted them with 2 coats of furniture paint. If you're using pine boards, you won't have to add edge banding, though. I just didn't want the rough edges of the plywood to show through.
You'll need three 8-ft pieces. Two of them will be full length for the top and bottom, and the other piece will need to be cut to fit on the sides of the pegboard to complete the frame. For the sides, measure and cut them to length.
You can use a jigsaw to make these cuts, with a speed square to act as a makeshift fence so that you get a straight and even cut. (For more info on how to use a jigsaw, check out this awesome jigsaw tutorial).
Carefully apply wood glue in between the pegboard holes and clamp along the board to secure the board to the pegboard.

Next, use the Arrow Fastener PT18G brad nail to secure the wooden frame to the pegboard every 12″ or so. Keep in mind that when using the Arrow Fastener PT18G, you'll need an air compressor. I love my air compressor from California Air Tools. It's quieter than most compressors, and works well when I am doing upholstery projects, too, like when I painted my stairs and added a carpet runner.
The PT18G brad nailer is great for small trim and interior molding (as well as small craft projects like these custom pegboard organizers). The tip is rubber and helps to prevent marking up your surface.
You also don't have to worry about misfiring because it has to make contact with a surface first before firing.

STEP 4: Fill Holes with Wood Filler and Sand
Use a bit of wood filler to fill the holes from the brad nails and any gaps between the frame boards. Allow it to dry, then sand it smooth with fine sandpaper.
STEP 5: Add Finishing Coat to Frame
Once the wood filler dries, add another coat or two of paint to the frame to disguise the filled holes and gaps where the boards meet.
STEP 6: Cut the Pieces for the Organizers
For this pegboard, I'm making custom wooden organizers from 1/4″ thick scrap wood left over from my custom closet organizer makeover project. The dimensions for these pieces will be:
1 Back: 5″ x 6.5″
1 Front: 3.5″ x 6.5″
2 Sides: 3.5″ x 3.5″
1 Bottom: 3.5″ x 6″
To cut the pieces, you can use a jigsaw, which is a perfect tool for quick, easy cuts. I recommend using a speed square to use as a makeshift fence to keep the saw straight while making your cuts.
I've got a track saw, which I have come to absolutely love for its accuracy and quickness, so I used that to cut the pieces needed.
STEP 7: Drill Holes for Hanging
If you're not covering your organizers, drill each of the back pieces of the organizers first. It's much easier to do this step when you can lay the pieces flat.
Place a sacrificial board underneath the wood. This helps to prevent tear-out when drilling holes so that you'll have a clean hole in the front and back of the wood. Use a brad point drill bit, which also helps to create clean holes. The holes should be placed at 0.75″ and 5.75″ along the top. Place the holes approximately 0.75″ down from the top. Keep these consistent so that you're organizers line up nicely on your framed pegboard.
STEP 8: Assemble and Decorate the Organizers
I can't believe that I had this roll of removable wallpaper in my stash of craft materials! I thought it would be a fun idea to attach it to each of the pieces of several of the organizers. I wasn't sure it would work well. But I was excited to find a use for it!
To decorate the organizers with wallpaper, lay out each of the 5 pieces onto the wallpaper and cut around each piece, leaving about 1″ around the perimeter.
Next, peel off the backing and press the piece of wooden organizer into the center of the sticky wallpaper, pressing to attach it.
Trim each corner by clipping it with scissors.
Next, using your fingers, pinch each corner together, creating a crease. After each corner is pinched, fold each edge towards the back, pressing tightly. Next, trim each of the pinched corners carefully.
Lastly, cut a piece of wallpaper slightly smaller than the piece of wood, covering the raw edges of the wallpaper.
Use the brad point drilling bit to cut the holes on the back before assembling the wallpaper wrapped organizer pieces.
Once all of the 5 pieces have been cut and covered, assemble as follows:
Attach each of the sides to the bottom piece, using 5/8″ brad nails and the Arrow Fastener PT18G. Place the tip of the brad nailer close to the edge to prevent the brad nail from breaking through the wood.
Attach the section to the back, securing with brad nails.
Lastly, attach the front to the body, completing the organizer.
STEP 9: Hang the Pegboard
When making a large framed pegboard to hang on your wall, you've got to leave space behind the pegboard so that the little prongs of the metal hooks have enough space. In order to create a surface upon which to attach the pegboard, you'll need to attach some braces to the wall.
But first, you'll need to use a stud finder to find and mark their locations.
Next, using a power drill and 2 and 1/2″ screws, with a level to make sure that the boards are level, secure the boards (top and bottom, evenly spaced 4′ apart or however tall your framed pegboard is) to the wall. You may want to hang a few horizontal boards, as well, to help support the large framed pegboard. Keep in mind, though, that the horizontal braces will reduce the amount of holes available to hang things (but it will give your pegboard more stability in the middle).
I didn't add center braces because this pegboard will be removed soon to install in my "she shed," once the building permit is approved and built!
Next, use screws to attach the framed pegboard to the braces. Use white paint to lightly paint over the screws to disguise them.
STEP 10: Hang the Organizers on Your Framed Pegboard
Once the large framed pegboard is securely in place, start to decorate your pegboard! Additional pegboard hooks can be purchased from home improvement stores, or online.
I absolutely love how this turned out!! And the stenciled pegboard is soooo lovely!
Do you love this project? Click here to SAVE it on Pinterest!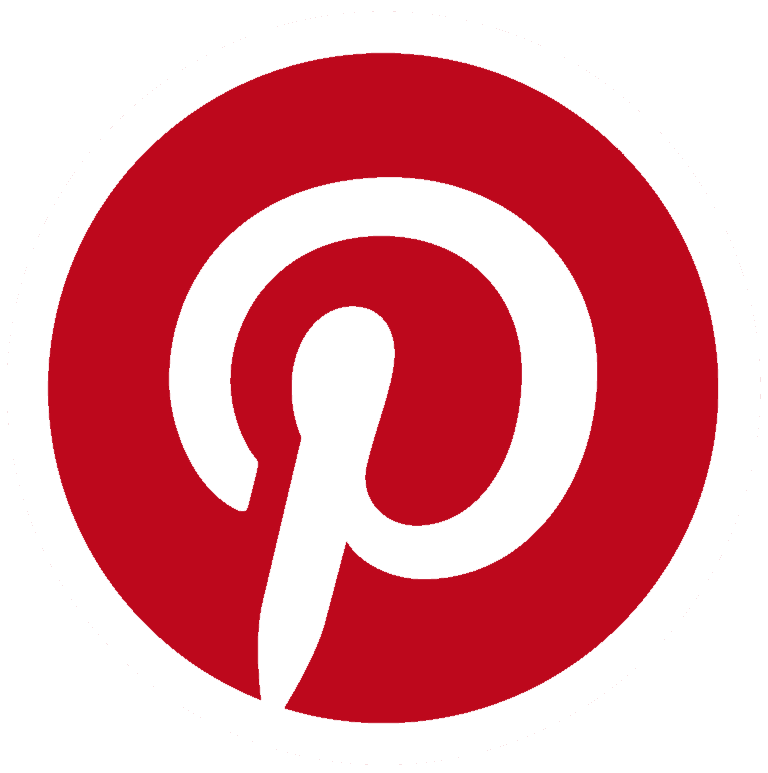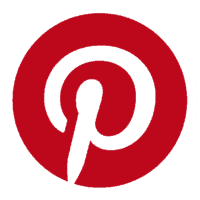 Download the 5 freebies!
Thrift Diving inspires women to decorate, improve, and maintain their home themselves...using paint, power tools, and thrift stores! Use these 5 printables, checklists, and ebooks to get started!