RYOBI Lawn Mower: 5 Reasons to Get an Electric Lawn Mower For Your Yard!
This post is brought to you by RYOBI Outdoor tools as part of our Outdoor Overhaul Makeover Challenge 2.0 #RYOBIOutdoorChallenge #HangoutChallenge. All opinions belong to me.
I've been a die-hard RYOBI outdoor tools fan since I started teaming up with them several years ago. One of my favorite products has always been the RYOBI lawn mower (the electric lawn mower, might I add), and for a good reason: when we moved into this old 1970's home back in 2010, my husband bought a clunker of a gas-powered lawn mower that I could never use.
I couldn't quite muster up enough strength to pull the doggone cord and push the required buttons (that little bulb-thingy). I don't know what all the parts are called. You know, that cord thingy. Is that a throttle…? Okay–tangent. Back to the story.
What I can tell you is that after that first awkward attempt, I left grass cutting my husband.
And I'll be honest with you, I'm not the type of woman that is known to "leave" anything to a man.
Thankfully, I got my hands on the last three models of RYOBI 40V electric lawn mowers, which have been a game-changer for being able to take care of my grass (or, in my case, my weeds, since we have very little grass).
Let's talk about the 5 reasons why, if you're a homeowner, you definitely need to dump your gas-powered and get an RYOBI electric lawn mower, too!
5 Reasons You Should Buy a RYOBI Electric Lawn Mower
Reason #1: You're a Weakling
Okay, I'm being facetious here (and I do include myself in this population!). But the truth is that gas-powered lawn mowers require pulling a starter cord. If you've ever tried it, you know how it feels like you're about to pull your arm off. It's like a comedy show for the neighbors to witness, am I right?
If you're lacking upper arm and body, or you've got a shoulder problem or gripping issues, this could be really difficult.
Because RYOBI's lawn mowers are 40V battery-powered, starting their lawn mowers are only a 2-step process (like their newest mower): pull the lime green handle and then push the "BLADE" button. BOOM, you're up and running in literally 3 seconds. No struggling. No ripping your arm out of your socket. It's that easy. And makes me look like less of a clown in front of unsuspecting neighbors. 😉
Reason #2: It's Self-Propelled
The latest thing in electric lawn mowers is something called "self-propelled." This basically means that instead of you "heaving and ho'ing" your lawn mower around your yard, you're letting it do the grunt work for you. You're simply guiding it.
The previous model of RYOBI electric lawn mowers (which you can still buy from The Home Depot), had this helpful dial that allowed you to tell the lawn mower how quickly to go. It took some getting used to because if you weren't expecting it, you might be dragged across the yard (don't ask me how I know this….HA!).
But what I liked about it is that the uphill slope of my yard was the easiest thing to mow! Set that baby in the middle of MIN and MAX and I simply babysat it while it did its job.
The newest self-propelled RYOBI lawn mowers have something called SMART-TREK™ technology which makes it more intuitive. As you walk faster, it moves faster. As you slow down, the mower slows down. It's like taking your trained lawn mower pet out for a walk around your yard! 🙂
Reason #3: It's Super Quiet!
When hubby would run the old gas-powered lawn mower, you'd hear it from inside the house. Heck–when the guy across the street mows his grass, you hear it from inside the house! I'll admit that the sound of a loud, gas-powered lawn mower is one of the sounds of summer that instantly makes me want to open the windows and let in a little sunlight (and noise pollution in the afternoon).
But the sound of a gas-powered lawn mower at 7 a.m. on a Saturday morning when you're stirring from a lazy sleep is not quite as inviting!
The RYOBI electric lawn mower is so quiet that not only do you not disturb your neighbors, but it's so quiet that it doesn't rattle you to the core while mowing. There are no uncomfortable vibrations in the handle. And I don't even need hearing protection because it's not ear-splitting!
Reason #4: It's Better For the Environment
Let's be honest about something, shall we? Global warming is definitely real. Emissions from many sources, including gasoline, are killing this planet. We have the technology to dump gas. I won't get all political on you, but those are the facts. You can't argue with fact. If we can run cars on electric, we can certainly run all of our lawn tools on electric, as well. Zero emissions mean we're protecting the environment. You don't have to feel guilty about harming the environment every time you mow your lawn (or when you're doing any other type of lawn maintenance!)
Reason #5: There's No "Off-Season" Maintenance Needed
Gas-powered lawn mowers require replacing the oil, spark plugs, air filters, removing the excess gas, adding fuel stabilizer…Who knows how to do all of that?! Surely not me. Without that maintenance, you might risk not being able to start your lawn mower the following season. But with RYOBI electric lawn mowers, simply remove the 40V battery, fold it up, and store it out of the way until spring comes again.
The Most Annoying Thing About Electric Lawn Mowers
Now that I've told you all the reasons you need to get an electric lawn mower, now I've got to tell you the single biggest annoyance about electric lawn mowers (or, rather, about all electric lawn tools). Because you know life isn't perfect and negatives do exist. So here is my biggest complaint about electric lawn tools:
It's annoying when the batteries die on you!
This has happened to me on more than one occasion, and it really has nothing to do with a brand. Let's just call this what it is–ahem–user error. 🙂
When you transition from gas to electric, you've got to have enough battery power to keep things going until you've finished the entire job. Battery-powered lawn mowers and lawn tools are just as powerful as gas-powered, but if you're not running on a full charge, you'll run out of power before you even work up a sweat from the sun beating down on you.
Therefore, here are some solutions to combat batteries dying on you in the middle of yard clean up with your electric lawn tools:
Fully charge your batteries. Set up a charging station so that your batteries are always fully charged and ready. Which leads me to my next point….
Have at least 4 to 6 batteries on hand. Notice how I said "keep your batteries fully charged." That's plural for more than one. Depending on how many electric lawn tools you have, including the size of your yard, you'll need enough power to last throughout the entire yard clean-up. The RYOBI 40V 6.0 Ah Lithium-ion battery will last for an entire 1/2 acre on a single charge, which is great! But you'll also likely be using an electric 40V hedge trimmer….a 40V string trimmer for the details…and more, so be sure to have several batteries available to keep you going when you're in your flow. One thing I love about the RYOBI electric lawn mowers is that it accepts a 40V battery, but also allows you to store an additional battery on deck so if the battery runs out, you can quickly swap them, for continuous mowing. LOVE that!


While I'm pointing out dual battery slots, I should mention that the RYOBI backpack blower just came out! It actually uses two 40V batteries! This is more than enough power to blow all the leaves and debris from your yard before the batteries run out! More electric tools should be made with this capability.


Pick the right electric lawn mower for your space. It makes a difference if you've got a small yard, a big yard, or a football field in your backyard. 🙂 Pick the right mower for your space. RYOBI makes a smaller 16-inch 40V electric lawn mower for small yards and detailed landscaping. But they also make an electric riding lawn mower for larger spaces, where a single charge can cut up to 3 acres! I had a chance to give the new RYOBI electric riding lawn mower a try at a special Home Depot event in Atlanta last weekend!
My house sits on 1/3 of an acre, so the new RYOBI 40V 20 inch brushless Smart-Trek self-propelled mower is the perfect option for me. I like that I can easily fold it up and find a place for it in the garage that doesn't take up much space.
My Outdoor Overhaul Makeover Challenge!
This month I've started tackling my yard (both front and back) for our annual outdoor challenge. RYOBI and I teamed up to inspire readers and views on my YouTube channel to tackle their yard, as well. (Watch our "BEFORE" and "AFTER" makeovers from last year's challenge).
This year, three other bloggers have joined and we're using our RYOBI electric mowers, string trimmers, and blowers to turn our yards into hangout spots for our friends and family this spring and summer!
IN PROGRESS!
So far, I've gotten new front doors that the Home Depot came to install. I love how modern they look! The challenge will be making the rest of the exterior look just as modern!
Now I just need to finish cutting that grass…trimming those hedges….pressure washing the front step and sidewalk, and getting the walkway trimmed and edged.
WEEK 1: See my "BEFORE" Space!
In Week 1, I showed you what my yard looked like (watch below). For Week 2, I am tackling the front yard: mowing the grass, pressure washing the front walkway, clipping the hedges, and updating my mailbox. Curb appeal is important! You don't want people pulling up for a get-together, only to gasp when they see how broke-down your front yard looks, right?! LOL
Week 3 I'll be tackling the back patio and fire pit seating area!

This poor mailbox is getting an update, along with some string trimmer clippings of the weeds and grass around the bricks! Oh–and pretty flowers will be planted, as well. 🙂
Love this Post?
Be sure to remember to save it on Pinterest! Click here to save it!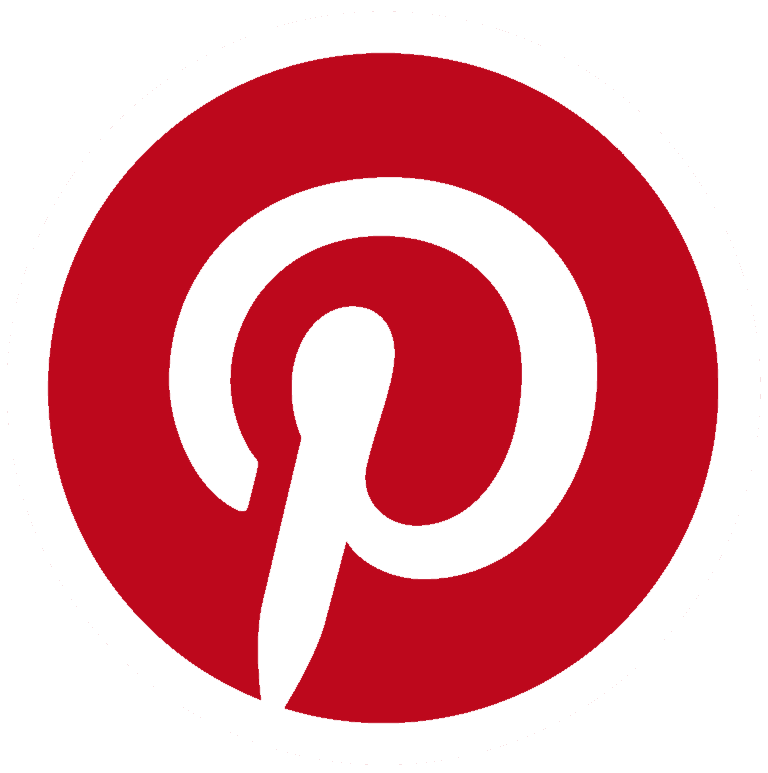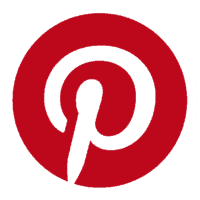 So What Do YOU Think about Electric Lawn Mowers and Yard Tools?
This past weekend when I was at the Home Depot PROspective event in Atlanta, I was able to speak to many companies embracing electric technology. I asked one of the reps, "Do you know of any companies that are not getting on the electric tools bandwagon?" His response was eye-opening. He said that it's not companies that aren't welcoming the technology, it's some die-hard gas-powered customers who are not willing to give the technology a chance.
That was eye-opening. But I'm pretty sure that gas-powered tools are a dying breed when it's so evident that electric lawn tools are:
Better for the environment (no emissions–hello!)
Affordable
Quiet
Easier to use for all people, no matter size or physical abilities (not just burly men)
Easier to stow away off-season.
I'm honored to be working with RYOBI Outdoor tools to get the word out about the benefits of electric lawn tools!
Join the Outdoor Overhaul Makeover Challenge 2.0!
As I transform my yard with the help of RYOBI tools, be sure to stay tuned and see my progress! And don't forget to check out the progress of my fellow bloggers as they make over their yards! If you'd like to participate in the challenge, be sure to share a "BEFORE" and "AFTER" picture of your yard makeover on Instagram, and tag @RYOBIToolsUSA and @ThriftDiving with the hashtags #RYOBIOutdoorChallenge and #HangoutChallenge! Check out the official rules here.
Good luck and check out my fellow bloggers' progress in the challenge!
My Repurposed Life
H2O Bungalow
The Handyman's Daughter


Download the 5 freebies!
Thrift Diving inspires women to decorate, improve, and maintain their home themselves...using paint, power tools, and thrift stores! Use these 5 printables, checklists, and ebooks to get started!