4 Reasons I Almost Skipped the Haven Conference
"Should I go to the Haven conference or not?"
That's the question I was mulling over in my head up until weeks before the conference. Haven is a DIY (do-it-yourself conference) held once a year that brings together creative home decor, home improvement, and craft bloggers that's been organizing for 8 years now. Back in 2013, I attended Haven for the first time and over the years it has become a "summer staple" every July to gather with other like-minded bloggers to learn how we can take our blogs to the next level.
Although Haven has been amazing for meeting new blogging friends, getting inspired, and being "seen" by the "it" brands in this niche, I questioned whether it was worth attending Haven 2018 this year.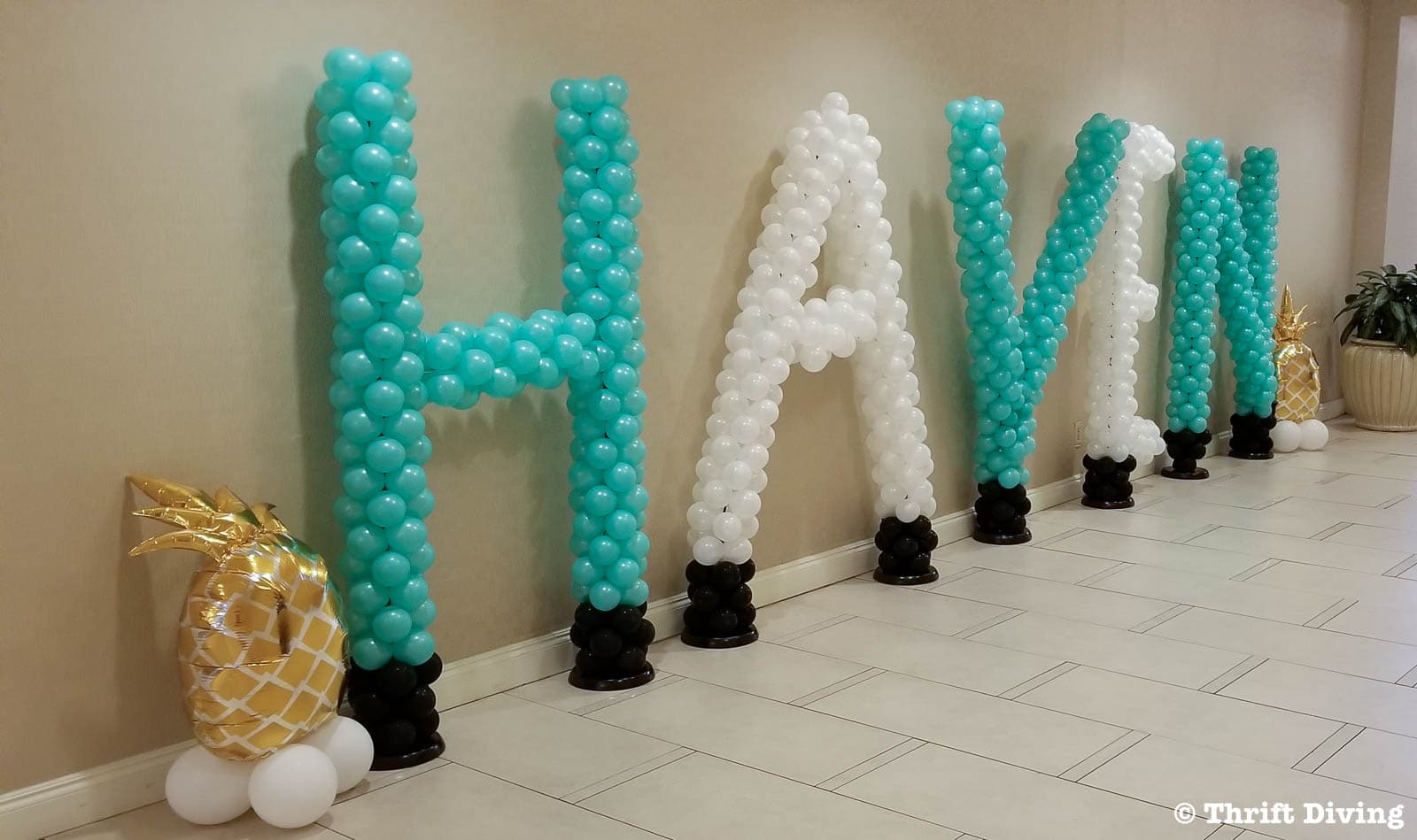 4 Reasons I Almost Skipped the Haven Conference 2018
Let me explain why I was "on-the-fence" this year and why I was glad that I made the decision to attend at the last moment.
Got $1,000??
For those of you who don't attend conferences, let me first start with how expensive they are. I hate to use money as an excuse, but after purchasing a conference ticket for $350, booking a flight for nearly $300, and plunking down $300 for a shared room (not to mention food or other snacks), attending Haven costs at least $1,000. That figure is too expensive to ignore.
Business expense or not, that money has to come from somewhere. When reserves are low, forking over $1,000 for a 3-night conference makes the decision much more difficult. And while my reserves weren't "low low," the bill was high enough that the cost made me pause instead of immediately buying a ticket the moment sales were open to the public.
You can't make business decisions without asking what the ROI will be: return on investment.
So if I sink $1,000 into the Haven conference, what will I get in return?
I wasn't so sure of the answer anymore…
I Already Know This Stuff
When you've become a veteran blogger with years of experience under your belt, there's a cockiness that, even if you won't admit it, lingers right at the tip of your tongue that makes you want to whisper, "But I already know this!" We walk into a conference learning session thinking that since we've been in the game for awhile, we already know about how to capture email addresses, how to film a video, how to post to Facebook, the importance of Instagram, yadda, yadda, yadda. If we've heard it once, we've heard it all. How many more sessions do we need, already??
But there's a distinct difference between knowing and doing. Just because you know it, doesn't mean you're doing it.
As Haven 2018 approached I looked at the Conference Schedule and frowned, thinking that the classes weren't going to be very good…that I would likely learn nothing, feeling disappointed that the sessions might even "suck" this year, even though last year they were very good.
Would I even learn anything new this year??
I Haven't Taken Action on Any of the Things I Learned at Haven 2017!
Another thing that nagged me was the fact that despite Haven's conference sessions being phenomenal last year, I hadn't taken any action on any of the many "To Do's" that I had written down. I walked away with notes long enough to wallpaper my office–tips that promised to grow my YouTube channel, earn me more money, and skyrocket me to the top of Google search results.
Yet, after I returned home, the creative juice and inspiration quickly drained from my body. I found myself back in "survival mode" just trying to meet the deadlines of projects and postings. In fact, my sheets of "To Dos" from Haven gathered dust somewhere, later losing them. I was disappointed that I had lost them. What was the point to attend yet another expensive conference if the only thing I am going to do within that 365 days was to lose the notes and not take action??
I Didn't Need to Chase Brands Anymore
I've always thought about the brands at conferences as beacons of potential blogger prosperity. Maybe they'd want to work with me! I'll bring my cards! Or maybe a media kit that tells who I am and what I'm about! And I'll smile pretty and cross my fingers they want to work with me!
Sponsored content with a brand meant income. Income meant giving up the day job and being able to blog full-time and being able to earn enough to pay the bills. Once you reach a certain veteran status in the blogosphere, chasing brands for sponsorship opportunities becomes a less and less frequent activity. Once a blog becomes more visible in the DIY space and establishes an authority, brands are usually the ones reaching out (unless it's a brand you've always been wanting to work with; then, an email to them is a good idea). It gets to a point where you've got more sponsored content and brand partnerships coming out of your ears that you have no space left in your blog for new sponsors!
In other words, sponsors at a conference didn't add the drive and excitement they once did.
Who Needs Free Stuff, Anyway?
Conferences used to be about how much free "swag" (stuff we all get) you could lug home in your suitcase on the plane. In fact, bloggers have been known to bring extra empty suitcases just to have enough space for all the freebies from the conference.
But once you've been blogging for awhile, freebies that you once so excitedly stuffed into those suitcases become freebies you don't want or need or have no space for in your home. You become a bit more selective about what you need and you're not willing to accept just any 'ole handout. Especially since a handout usually comes with an expectation that you'll blog about it, which you know may or may not happen. It's just easier to leave those freebies behind or give them away to others.
The Reasons I Am Glad I Did Decide to Attend the Haven Conference
Weeks before the Haven Conference, I put aside all my "reasons not to go" excuses and snagged a ticket before they were sold out, booked my plane ticket, and confirmed my hotel room with my two blogger buddies. Here's why I decided to go.
It's More About the People
As much as we all enjoy attending Haven learning sessions, ask any blogger and they'll tell you that these conferences are mostly about the connections with people. As bloggers that work alone, we don't get but once a year to see our blogger friends. Online, we "see" each other every day. But seeing someone online doesn't foster the deeper conversations you have with people in real life, does it?
Plus, while at these conferences, if you simply smile at people, sit at a table with new people during lunch, and introduce yourself, you never know who you'll meet.
In fact, I met a woman there named Julie from Southern Charm Wreaths who inspired me so much. We randomly started chatting about being on YouTube…membership sites…the importance of loving and nurturing your readers and friends that follow you…and more. In fact, our conversation morphed into me pulling a group of bloggers together who are also trying to grow their YouTube channel. We grabbed dinner together and exchanged tips, tricks, and helpful advice (I even started a Facebook group for us). Those types of conversations don't happen when you skip conferences and decide to stay home in front of the computer writing blog posts! HA! 😉
I Would Be Nowhere Without Haven
Five years ago I proclaimed that Haven changed my life. It was easy to forget that as I moved along in my daily projects and blog posts. But the fact of the matter is that all of the important milestones of my blogging career can be attributed to a Haven conference or someone I met at the conference. Everything from meeting RYOBI Power Tools for the first time (which years later lead to the exclusive contract that I have today with them)…to meeting the folks at Duluth Trading Company at a Haven conference (that later led to becoming one of their Duluth Women models today)…to the friends that I have made at the conference and have stayed connected with for years. I have learned so many things from those friends–things that have changed the way I have blogged that have benefited Thrift Diving.
It Was Charleston, South Carolina, After All…
The Haven Conference is typically held in Atlanta, Georgia each year but this year it moved to Charleston, South Carolina. The change of environment helped break up the monotony of the conference and gave us all something else to look forward to–great food, nearby beaches, and extra time before or after the conference for family and friends.
My blogger friends Wendi and Jodi and I have been rooming together since the earlier Haven conferences. Jodi lives close by and I see her maybe 2-3 times a year, but I only get to see Wendi once per year. We all flew in a day early and had a great time enjoying Charleston before the conference activities were underway.
If I am going to spend $1,000 on a conference, I may as well have some fun, too, right?! 😉
Seasons and Reasons
While at the closing ceremony of Haven 2018 three of the original founders of the conference announced they're no longer returning to Haven. I'll admit it was bittersweet because they are the face of Haven. Seeing familiar faces go is sad.
Things have changed in the blogging community for the veteran bloggers if you have noticed. I see many of them posting about fashion or makeup…selling essential oils…baking…or doing other things unrelated to DIY.
We all started these blogs years ago with the passion for journaling and documenting what we have done in our homes; making a living from it years later became a dream come true. But blogs change. People change. Situations change. Interests change. Strategies change. Just because some of the faces at Haven will change, I'm sure it will still offer all the benefits I mentioned above.
Regardless of those changes, we can all agree, I'm sure, that Haven has changed all of our lives.
I'll be there at Haven 2019 for sure. And next year, there won't be a moment of hesitation.

Download the 5 freebies!
Thrift Diving inspires women to decorate, improve, and maintain their home themselves...using paint, power tools, and thrift stores! Use these 5 printables, checklists, and ebooks to get started!