How to Drill Into Concrete and Brick
This tool review of the Bosch BlueGranite Hammer Bits is brought to you by The Home Depot.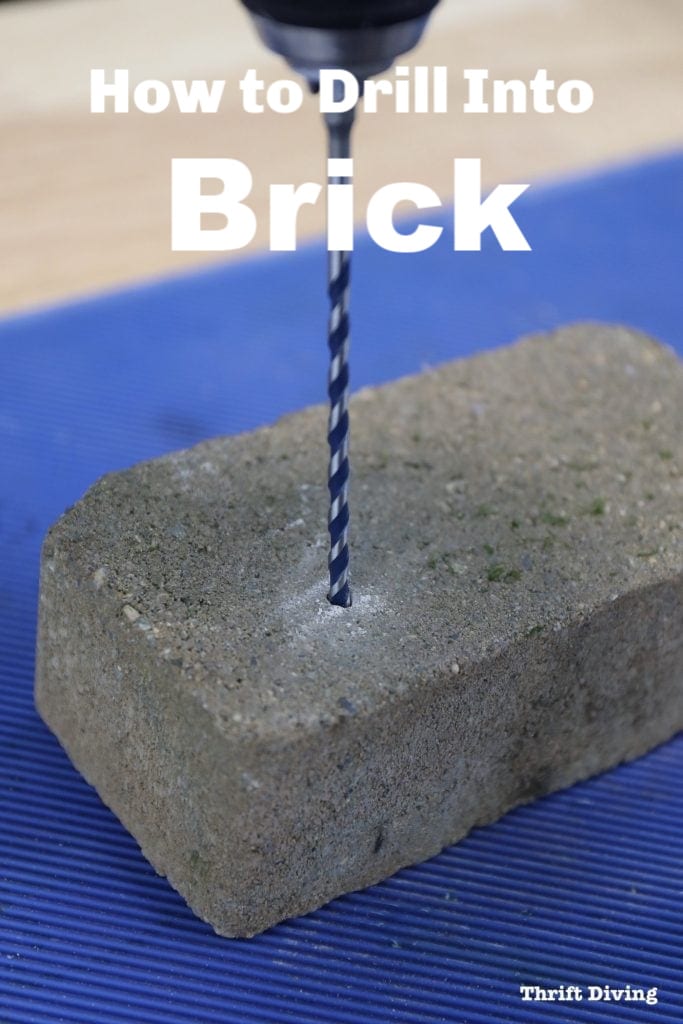 Have you ever needed to drill into concrete or brick? Well, if you own a house, I guarantee that there will come a day when you'll need to–either to hang something over your masonry fireplace or to affix something to the outside of your brick veneer exterior.
I avoided drilling into brick and concrete for so long because it was one of those tasks that seemed like it would be "too difficult" or something that would require me to own a host of complicated tools. Recently, though, I couldn't avoid it any longer.
Our home has plastic shutters and one of the nails broke that was holding the shutter to the exterior brick veneer. The shutter was hanging by a single nail because of a wind storm, swinging horizontally in front of our window. (I'm sure the neighbors were curious why we let it hang there for nearly a week).
Hubby, who also thought it would be too difficult to drill into the brick veneer, suggested (bless his heart) that we simply "glue it back" into place. As if gluing the shutter onto the broken nail sticking out of the brick would be a lasting solution. HA!

Although drilling into masonry was something I had never done before, after getting my hands on a set of these Bosch BlueGranite hammer bits, when The Home Depot sent them to me to review, I realized that drilling into brick or concrete masonry is quite simple and didn't require anything "fancy" in my toolbox other than the right bits and power tool. It's nothing to be afraid of and certainly, nothing to avoid, as hubby and I had done!
How to Drill Brick or Concrete Using Bosch BlueGranite Turbo Carbide Hammer Drill Bits
If you know very little about drilling into masonry, the first question you might be asking is, "Can I use a regular drill to drill into concrete or brick?"
Technically, yes and no.
Whenever you drill a hole (typically into wood or drywall, if you're a typical homeowner), there are two things you need: a drill and drill bits. A drill simply rotates the drill bit, and with a little force when pushing on the drill, the rotating drill bit will bore a hole into the wood, drywall, plastic, or whatever other materials you might be drilling.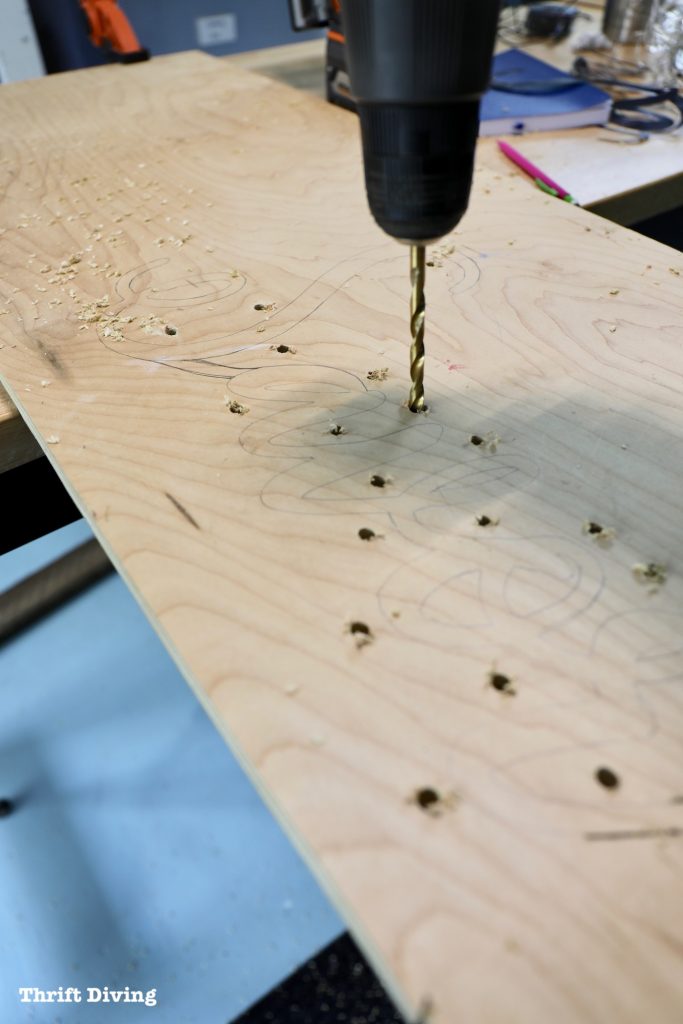 However, when drilling into concrete or brick, both the type of drill to use and the type of drill bit to use changes. Instead, you'd typically use a drill called a hammer drill. Not only does it spin the drill bit, allowing you to bore a hole into the masonry, but it has a hammering motion built in that allows the drill bit to dig in.
Secondly, the drill bits that you use for drilling into brick, stone, or concrete, would have to be masonry drill bits, like these concrete and brick masonry drill bits from Bosch called BlueGranite Turbo Carbide drill bits.
What makes these drill bits different is that they're specifically designed for drilling into these tough materials.
The tips are arrow-shaped and blunted.
They're tougher and these particular Bosch BlueGranite drill bits will last 5 times as long as typical masonry bits.
These bits allow you to drill faster (than standard masonry bits).
Let's take a look at how easy it was for me to get started with drilling into masonry!
How to Drill Into Concrete or Brick
If you're like me and you're a newbie at drilling into concrete or brick, the easiest way to get comfortable with it is to practice. But before you can do that, you'll want all of these materials on hand.
Materials for Drilling Concrete or Brick
Hammer drill, impact driver, or regular power drill.
Bosch BlueGranite masonry drill bits.
Practice brick or concrete.
Masonry screws (typically they're blue and come in various sizes).
Power drill
Driving bits (that will allow you to screw in the masonry screws).
Painter's tape (optional).
STEP 1: Insert the Masonry Bit Into the Drill
As I mentioned before, typically you'll want to use a hammer drill or an impact driver for drilling into brick or concrete. But if you're like most homeowners, you're most likely only going to own a regular power drill. Many tool brands will sell a regular power drill and an impact driver combo, keeping costs lower than if you bought them separately. Look for deals around the holidays to get a set!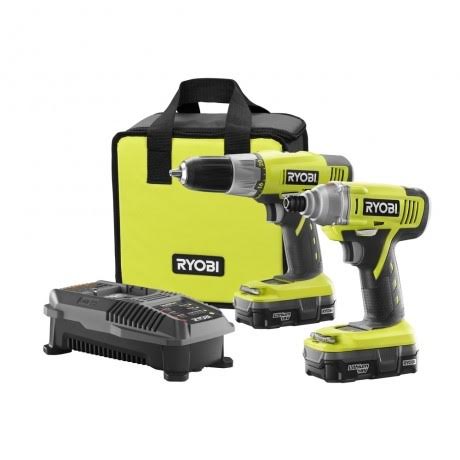 If you don't have an impact driver, try drilling brick or concrete using a regular power drill. Although it's not ideal, it can work, especially if you're only boring one or two small holes.
If you're doing a bigger job that will require a lot of drilling into concrete or brick, or thicker holes, definitely invest in a hammer drill to make the job easier and faster. I'm surprised that I don't own a hammer drill already! I definitely plan on adding one to my collection soon!
STEP 2: Secure the Brick or Concrete
I grabbed a concrete paver from my garden to practice drilling into. If you don't have one lying around, head to Home Depot and pick up a practice brick. They're usually about $1 – $2. You'll want to practice drilling into concrete or brick first before you try to drill into the concrete and brick around your home! At least if you "ruin" the brick, all is not lost. 😉 You'll also want to make sure that the brick or concrete is secure. Use a clamp or a non-skid mat so when you're drilling, the masonry isn't wiggling and shifting.
STEP 3: Drill Into the Brick or Concrete
Before we talk masonry drilling bit size, let's talk about a pilot hole: why you need one and how to drill one.
When drilling into wood, especially cedar (like how I built these raised garden beds, below), it's a good idea to drill a hole that's a little bit smaller than the screw you're using. This pilot hole allows the screw to go in more easily, while still having enough resistance. The pilot hole also protects the surrounding area. Cedar, for example, will crack and split if you try to drive in screws without a pilot hole.
And while masonry won't split and crack without a pilot hole, good luck trying to get a screw to go in there. You'll create a pilot hole the same way: use a masonry drilling bit that is smaller than the screw you'll be using.
A good rule of thumb is to hold up the drilling bit and screw together you'll be using and make sure that the screw is thicker than the drilling bit. Sometimes the screw packaging will tell you what size drilling bit to use. But if it doesn't, holding them up so that they overlap, making sure that the drilling bit is a bit smaller will work. If necessary (and possible), do a test hole:
If the hole is too tight, you'll have a difficult time screwing in the screw, and it may not screw in all the way.
If the hole is just right, the screw will go in with the perfect amount of resistance, will tighten, and won't wiggle around.
If the hole is too big, the screw will wiggle around and you won't be able to tighten up the screw all the way.
Below, you'll see my drilling a test hole into the brick, using a size that I thought would be perfect for the screw I am using. Later, I realized that I needed a smaller size drilling bit because the screw was too wiggly inside the hole.
If you're using a regular drill, as I did, you'll notice that you'll need a bit of pressure on the drill. Start slowly. You'll notice that the carbide tip will bore into the brick or concrete, pulling up masonry dust to clear the hole as you drill.
How Deep to Drill Into Concrete or Brick?
That's a good question. You'll want to drill only as deep as you'll need to for the screw to fit. Wood is a bit different in that you can drill 3/4 of the length of the screw. But with masonry screws, you'll want to drill down the length of the screw.
I went slowly and carefully, testing out these BlueGranite masonry tips. This was literally my very first time ever drilling through brick! What had once seemed so daunting suddenly didn't seem like such a big deal. There is always a first time for everything, right? 🙂
STEP 3: Insert the Masonry Screw and Tighten
Masonry screws are usually blue. Although I knew what they were, I had never screwed into brick or concrete so I had never bought any until that shutter fell off the brick veneer of my home. I wasn't sure what size to buy, so I bought both the 1-1/4″ and the 2″ masonry screws.
You'll notice my little test hole to the left. That's the one that was a little too big. I drilled another hole in the brick, going smaller. The masonry screw had fit perfectly into the hole! Use a regular power drill with a driving bit to tighten it up.
What was surprising is that driving a screw into brick was just as easy as driving a screw into wood. It went in easily, without as much resistance as I assumed it would.
And, as silly as it sounds, I had felt so accomplished after driving my first masonry screw into this brick! HA! It tightened up securely. I knew that after successfully drilling into this brick, I was ready to tackle the hanging plastic shutter on my house.
When I felt comfortable enough drilling into brick, it was time to drill into the brick veneer of my house. The previous nail was in the mortar, which was fine since the shutter wasn't very heavy. But generally, drilling into the face of the brick is much stronger than drilling into the mortar. That is where I wanted to drill into.
You'll notice that I have tape on the BlueGranite masonry bit. The tape helps me to know how deep I need to drill and reminds me of when I need to stop drilling. (Don't mind all the nasty spider wells and debris that was behind my shutter!).
After drilling the pilot hole in the brick veneer, I drove a masonry screw into the shutter and into the brick. It went in smoothly and tightened up nicely! Talk about feeling accomplished. It's the little things, I tell ya. 🙂
Where to Buy Bosch BlueGranite Masonry Bits
To buy masonry bits like for drilling into brick, stone, and concrete, you can find them at The Home Depot.
Love this post? Click here to save it on Pinterest!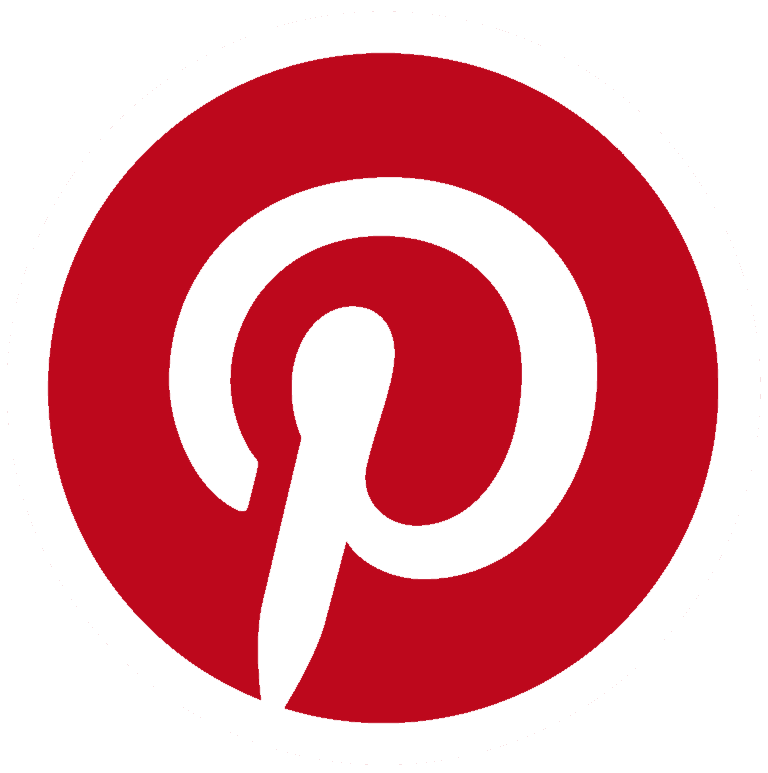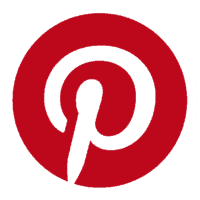 Drilling Bricks, Stone, and Concrete is Easy
I laugh at myself now thinking about how nervous I was about driving into masonry. Now that I've done it, I'm thinking of other projects that I can use these masonry bits: adding a railing on my basement stairs (which requires me to drill into concrete, making a Welcome sign to hang on the brick wall near my front door, and more.
Have you ever drilled concrete, stone, or brick before?

Download the 5 freebies!
Thrift Diving inspires women to decorate, improve, and maintain their home themselves...using paint, power tools, and thrift stores! Use these 5 printables, checklists, and ebooks to get started!