5 Questions to Ask Before Buying and Using a Snowblower – For Newbies!
This blog post is sponsored by Troy-Bilt, but all opinions are my own.
Click here to SAVE this post on Pinterest!
If you're a new homeowner, it's possible that you have no idea what questions to ask before buying a snowblower. You may not even realize that you need a snowblower until you're under a foot of snow and all you've got is a shovel. (And a sore back!).
When we moved into our first "real" home in 2010, a snowblower wasn't something we considered needing. Moving from a 2-bedroom condo, we were spoiled with paying a condo fee that covered someone else removing the snow.
We moved onto this gorgeous tree-lined street with the prospect of creating a beautiful home for our family, but forgot that we'd need to maintain the exterior (insert eye roll here).
Related: 10 Questions You MUST Ask Before You Buy a Home
When you move into your own single-family home, everything falls on your own shoulders. There's no Snow Fairies arriving on your doorstep to magically office to remove the snow. (In fact, you can't even depend on high schoolers knocking on your door anymore; I'm convinced that many teens don't know the value of hard work anymore.).
One winter after a few years, a big snowstorm came. We scored a tiny battery-powered snowblower, to which my neighbor laughed at us attempting to move a heavy pile of 1-foot wet snow at the end of the driveway. The snowblower kept stalling out and the battery needed replaced multiple times, too.
Our neighbor chuckled at me, declaring it's time to upgrade our snowblower, while his powerful gas-powered snowblower glided through our snowbank like a hot knife through butter.
I made a mental note that next time, we'd be ready.
I've been working with Troy-Bilt for several years now and upgraded from my battery-operated tools to more powerful gas-powered tools. We had several years without snow, but this winter, I was able to break out our Storm 2410 just in time for the 8″ we got.
But as newbies, we didn't know what to expect when using a heavy-duty snowblower, which is why I wanted to share with you some important questions to ask yourself before using one, as well as how to get started.
So let's jump into some questions that I have learned you should be asking as you navigate buying and using your first snowblower! If you've got any specific questions, leave them down in the comments section!
#1 – How Much Snow Do You Typically Get?
Before buying a snowblower, you want to check to see how much snow your city or town typically gets each year. Here in Silver Spring, Maryland, based on a quick Google search, I learned that 14 inches is average (although I cannot for the life of me remember getting nearly that much over the past few years, but I digress….).
My snowblower can handle snow up to 12″ of snow. It's very unlikely to get that much snow in one snow storm here in Silver Spring, though. We typically get up to 3″ – 6″ at at time, and those amounts can easily be cleared. If you need other snowblower options, check here to see the other snowblowers that Troy-Bilt offers for smaller and higher snow amounts.
In your area, consider not just the average, but how much snow you typically get during one storm. Will your snowblower be able to handle it? How tall are your typical snow drifts around your house? How about at the end of the driveway when city snowplows push massive snow piles at the foot of your driveway?
#2 – What Areas Need Clearing and How Big Are They?
When buying a snowblower, it's not just a question about how much snow it can clear, in terms of the height of the snow. But you have to consider how wide of a clearance you'll be able to clear.
Snowblowers can easily clear snow from walkways, concrete driveways, gravel driveways, and even on grass. How long and wide are these areas, though? How many passes will you need to make in order to clear these areas?
Don't worry–there's no math involved here. 🙂 A good rule of thumb to keep in mind that the longer, wider, or bigger your space (or the faster you need or want to clear the snow), consider a larger clearance width when buying a snowblower.
Related: 5 Tips to Prevent Frozen Pipes
My Troy-Bilt can clear 24″ widths of snow, but widths on other models range from 23″ to up to 36″. The 24″ seemed to work just fine, as we tested this one out for the first time in about 8″ of snow.
#3 – Do You Have Any Physical Limitations?
I wouldn't call my tendonitis a disability. But since I was diagnosed with shoulder problems nearly a year ago, it's changed the way that I work and how I'm able to move.
With shoulder problems or any other physical limitations that can impact exterior clean-ups, you definitely want easy-start options. In my experience, the easiest start-up options are electric start-ups. The beautiful thing is that some gas-powered snowblowers actually have an electric start. This is important on super cold snowy days. 🙂
Simply plug it and push the button to start. No sore shoulder limitations. 🙂
Related: 10 Pain-Free Tools and Accessories for the Baby Boomers
You'll also want a snow-blower that is self-propelled. Pushing a snowblower against heavy snow is difficult even without physical limitations. Self-propelled does all the work for you. Even better is when you've got a choice of self-propelled speeds. Slopped driveways, walkways, or hills aren't a problem with self-propelled snowblowers.
One feature that I would like to see improved on the Troy-Bilt Storm 2410 is its Reverse speed. I'd like it to be a bit faster. Reverse speed is essential for being able to easily maneuver backwards when clearing an area without having to pivot and turn. If a snowblower doesn't have this feature, it will require you to do all the heavy pulling and pivoting. Look for snowblowers with Reverse to save you back-breaking work.
#4 – Where and How Will Your Store Your Snowblower?
Let's face it–snowblowers take up a lot of space (wouldn't it be nice if they made snowblowers that fold up for homes low on storage??). Until those inventions, you'll need somewhere with ample space to store it. A garage is preferable, but not every home has a garage. In that case, a shed is acceptable. You'll not want to store it outside in the elements where it can be rained on. A carport is acceptable, but you'll need to make sure that it's secure so as not to be stolen.
You'll also need to do a bunch of steps before storing it away for the season, including wiping it clean, adding fresh fuel with stabilizers, and greasing moving parts. Here are some important tips from Troy-Bilt's YouTube channel.
#5 – How Will You Transport the Snowblower If It Needs Service?
Snowblowers are heavy. A good snowblower that is well maintained during the winter season and off-season isn't like likely to need professional service other than your routine maintenance. But in the event that something goes wrong, how will you get the snowblower to an authorized dealer for maintenance? Large snowblowers that move a lot of snow vs. smaller snowblowers are heavier and may require calling someone with a truck and hauling capabilities if you don't have that ability.
6. How Will You Maintain the Snowblower?
As mentioned above, before storing the snowblower, there's some maintenance you'll need to do. Can you do this maintenance yourself, or will you need help?
Snowblowers are those outdoor tools that you may or may not need to use each winter. Here in Maryland, the last few years, I don't remember getting much measurable snow, and definitely not any that would have required a heavy-duty snowblower. If your state is like mine, your snowblower may be sitting for more than one season.
It will sit for at least most of the year, though. Which means you've got to properly maintain the snowblower after each season (or after a certain number of hours of use) so that it will start up the following season, if necessary.
Troy-Bilt's got a useful graph on their site about key maintenance tips required for snowblowers and how often each should be performed.
If you live in an area that gets a lot of snow, plan to spend more of your time doing maintenance such as checking and changing the engine oil, cleaning the spark plug (which I need to learn how to do, since this newbie has no clue), and lubricating the gear shaft. Keep the manual handy and consult it for anything you don't know how to do, just as my family will.
So I'm going to assume you're as much of a newbie as I am and you're not sure how to start and use a snowblower. So let's walk through these important steps! Remember to always read the manual first, which has a lot of important information about what to do and what not to do, as well as maintenance tips.
How to Start and Use a Snowblower
Here are the materials and tools that we found were helpful when getting started with starting and using a snowblower.
Materials
Engine oil
Gas and oil mixture (or gasoline with fuel stabilizer)
Light oil or grease
Tools
Funnel
Gloves
Safety glasses
Hearing protection
Heavy-duty extension cord (optional, for electric start)
STEP 1: Insert the Starter Key
This snowblower has a starter key that must be inserted in order to run the snowblower. The only problem is that it doesn't come with a clip to keep it attached to the unit. I've read some suggestions online that suggest drilling a small hole through the handle of the top and attaching it to the unit so you don't lose it off-season.
STEP 2: Add engine oil.
Add engine oil to the snowblower. Your unit will likely come with a supply of oil, but you can also buy some 2-cycle engine oil at the big box stores.
STEP 3: Add fuel.
Gasoline with ethanol can cause damage to snowblowers (including other lawn tool engines) if a stabilizer isn't used and that tool sits for long term. The alternative that I prefer is to use an engineered fuel and oil mix that doesn't contain ethanol. It also beats stopping at the gas station to fill up one of those gas containers.
Use a funnel to prevent spills and splashes and fill up the snowblower. Wear safety glasses to protect your eyes.
STEP 4: Prime the System
This snowblower has a pull chain so that if you want to start the unit via the pull cord, prime the system first by pushing the bulb according to the instructions on the snowblower, then pull the cord.
On very cold days, this unit has an electric start, as noted above. Simply plug it into an outlet and press the red button. Super easy!
STEP 5: Adjust Your Chute
The key to successful snow blowing is to aim the chute to blow the snow in the direction that makes sense: off to the side and away from your cleared areas. My snowblower has a hand-crank that can be easily wound while throwing snow so that I can make the adjustment to the location of where the snow is going.
It's best to adjust this before you get blowing. Believe me. I started blowing snow and forgot to adjust where it was being thrown and not only threw a mound of snow into my open garage, but also pelted my minivan. HA! We also didn't properly assemble the hand-crank to easily change the directions of the chute (hence, the importance of reading the manual…).
Once you start blowing the snow, this hand-crank easily will change directions to avoid throwing snow on areas previously cleared.
STEP 6: Choose Your Speed
On the top of the unit, there is a gear for choosing the speed you want. Select your speed, and then depress the hand gears to get moving. If you find that the unit is going too fast, lower the gear on the top of the unit to the speed that is comfortable for you.
STEP 7: Pick Your Path
This is the first time that hubby and I used a heavy-duty snowblower. And might I add, we used it quite inefficiently. 🙂 We realized that you have to pick your path before getting started; otherwise, you may be throwing snow back onto the area that you just cleared.
Removing the snow in between our parked cars in the driveway left very little place for us to throw the snow without pelting our cars. As we threw the snow forward, a huge pile landed in the driveway–right in the space we had just cleared.
It's best to know where to start first and where to end your snow blowing so that you're not re-clearing the same areas off multiple times. 🙂
STEP 8: Clean It Up Before Storing
Wipe down the unit, drying it off and clearing off the salt and debris. Wipe up any puddles dripping under the unit after the snow melts. Use the small shovel (if your unit comes with one) to dislodge any snow and ice. Of course, this is after you've turned off the unit and removed the starter key.
If you don't get any big snowfalls afterwards, be sure to come back to winterize the snowblower and follow the instructions in the manual for storing the unit.
Common Questions About Snowblowers
If you've got some questions about snowblowers, these answers will help!
Are Snowblowers Worth It?
That depends. Do you get snow? When you get snow, does it take you too long to clear it with a shovel? Do you hurt your back shoveling? If you can answer "yes" to those questions, a snowblower is definitely worth it. If you answer "no" to any of these, then a snowblower isn't imperative for you and it might just be a "nice to have" tool in the garage.
What's the Best Brand of Snowblower?
Clearly that would be Troy-Bilt. 🙂 They are sponsoring this post, by the way. But seriously, Troy-Bilt puts their tools through a rigorous testing to ensure they're quality products that will work as you expect them to. Whichever brand you decide to buy, make sure the snowblower is one that will start year after year, is backed by a solid warranty, provides excellent customer service in case you've got questions or need to troubleshoot, and is a reputable company.
Why Won't My Snowblower Start?
If a snowblower doesn't start the following season, it could be that it wasn't properly winterized before storing the prior season. The snowblower should be leaned forward, the old gasoline should be completely removed at the end of the season with a siphon pump, and then allowing the unit to run out the rest of the gas. Fresh gasoline (with a stabilizer) should be added, then run the unit for a few minutes to get the gas working through the system, and then top off the gasoline. Snowblowers should be stored with that fresh gasoline (with a stabilizer) during off-season. Watch this video on how to store your snowblower.
Snowblower vs. Leaf blower?
I've used a leaf blower to remove snow before, but that only works with 1) the snow is dry, soft, and powdery, and 2) isn't very deep. For snow that is thick, heavy, and wet, a snowblower can handle that, as well as the soft, fluffy stuff.
Should I buy a Single-Stage, Two-Stage, or Three-Stage Snowblower?
If you tend to get light, powdery snow and you're using it on a solid pavement, you want a single-stage snowblower. If you tend to get deep, heavy, wet snow and you'd like to use it on the driveway, sidewalks, grass, and a variety of surfaces, it's the two-stage snowblower you're looking for. And if you need the biggest mama-jamma for super heavy, wet snow and ice, get the three-stage snowblower. It really just depends on the type of snow you typically get for your area.
A Snowblower is a Must-Have Tool
Using a heavy-duty snowblower, which can be intimidating as a first-timer (or as new homeowner), isn't difficult to do once you've taken the first steps to use one. Reading the manual is important so that you understand the safety and maintenance, and (ahem), in my case, to make sure you assemble each part properly so you can take advantage of all its features.
While there is some maintenance at the end of each season or after long use, it's worth it when you see how much more time is saved (and less back problems due to over-extending yourself with a shovel).
If you live in an area that gets ample snow, it's hard to survive snowy winters without a snowblower. Add this tool to your outdoor collection to help maintain your home each winter. You'll be thankful that you did. 🙂
Loved this post?? Click here to SAVE it on Pinterest!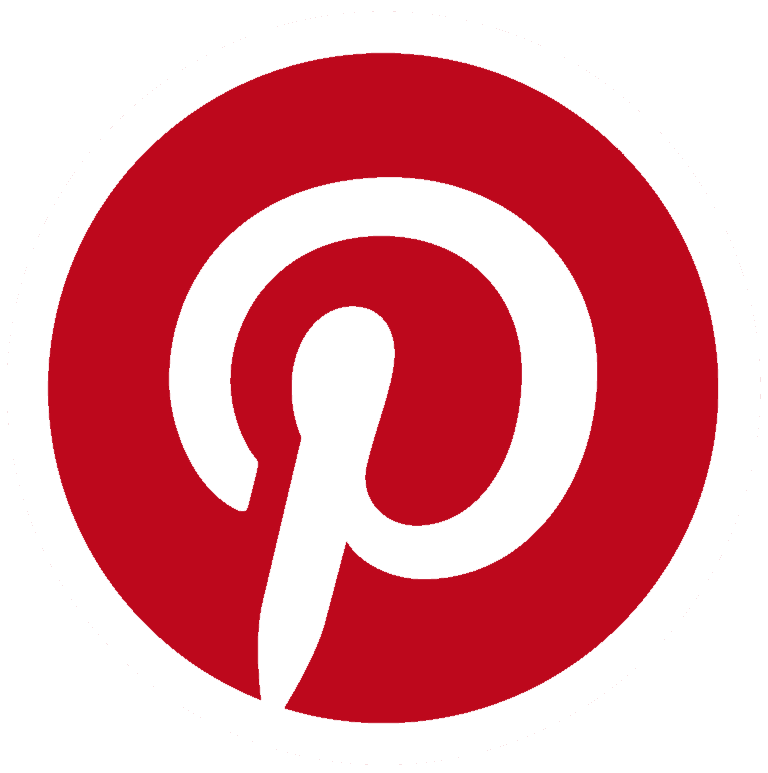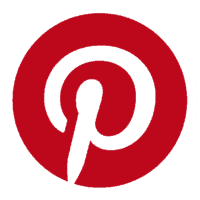 Download the 5 freebies!
Thrift Diving inspires women to decorate, improve, and maintain their home themselves...using paint, power tools, and thrift stores! Use these 5 printables, checklists, and ebooks to get started!