10 Reasons to Install a Smart Lock on Your Front Door
This Lockly Vision Smart Lock review is sponsored by The Home Depot.
If you'd have asked me in 2010 when we bought this house if 10+ years later we would be opening up the front door lock with our fingerprints, I would have looked at you like you had two heads.
I would have insisted you'd drank too much "Kool-Aid." Or maybe watched too many episodes of The Jetsons futuristic cartoons.
Even if smart lock technology existed back then (and I'm sure it did), it wasn't it wasn't at the top of my "Must Have" bucket list for our home. I was more focused on ripping down wallpaper and fixing basement leaks versus swanky technology.
Over the years, though, I finally feel like I've elevated the status of our home with enough improvements to the point where I can finally focus on adding features that are like frosting on the cake. 🙂 (Did you see my home tour video?).
We have now joined the ranks of homes that have jumped on the proverbial "bandwagon" of smart home technology to include a smart lock for the front door! Now that we have it, I can't understand why we waited so long.
The Home Depot reached out and asked if I would install this Lockly Vision Nickel Deadbolt with a Video Doorbell and see how it works for our family. Before we jump into all the reasons why you should considering installing this on your front door, let's first talk about the evolution of our front door over the past 10 years.
ORIGINAL FRONT DOOR…..2010 – 2014
When we moved in, these were the original brown doors and, I'm almost afraid to admit it, but we never even changed the original deadbolt after closing! GASP!
As a homeowner, you should always change the locks after closing because you have no idea how many random keys are floating around. But we were scared homeowners who were so overwhelmed with every aspect of single family home ownership, we simply couldn't add one more expense or task to our "To Do" list.
THEN…..2014 – 2019
I changed the paint, yet we still kept the same 'ole door lockset. And let me tell you the truth when I say that our front door became so compromised that even a push from one of our boys would cause the door to pop open!
Not only was it time for new locks, but new doors!
BEFORE: 2019 – 2020
In April 2019 we upgraded to these swanky black doors from The Home Depot and I picked out a new lock set. I'm not sure why I didn't consider installing a smart lock at the same time. Perhaps it was my own ignorance. Or simply because keys have worked from the beginning of my existence–so why would I need anything else?? But you'll see in a moment that a traditional lock set was very limiting, and I didn't even know it until we saw all the functionalities with a smart lock!
NOW….AFTER!
10 Reasons You Should Install a Lockly Vision Smart Lock
Reason #1: You'll Never Have to Remind the Kids to Lock the Door Again!
The most shocking thing I discovered after installing this smart lock deadbolt was that the door automatically locks after closing the front door! The sensor detects the door being closed and–BOOM!–the door locks on its own!
I can't tell you how many times the kids have trucked in from taking out the trash or recyclables, only to forget to lock the door. Hours later I would discover it before going to bed (if I remembered to check). Although we live in a safe neighborhood, a neighborhood is only safe….until it isn't. I don't want to be that one situation where the unthinkable happens.
Well, with the Lockly Vision smart lock, you can adjust the auto-lock timer from 5 seconds up to 2 minutes via the Lockly app. I have mine set on 30 seconds. You can even disable this setting, if needed (like if you've got contractors coming and going and you'll need it to continuously remain unlocked, etc.).
Also, I've got a friend whose elderly step-father is notorious for leaving doors unlocked after he comes in from gardening. With auto-lock, forgetful family members, no matter their age, won't jeopardize your home's security.
Reason #2: Installation is Easier Than you Think
For something so technologically advanced, it's easy to imagine it would be a beast to install, but that wasn't the case for hubby and me with this installation. There is an app called BILT that Lockly suggested to use for a 3-D video step-by-step tutorial on how to install the smart lock.
And the best part is that the everyday homeowner only needs a Phillips screwdriver, a flat head, and that's it! No big tools needed if you're replacing your current lock, and it only takes about 30 minutes or so.
Reason #3: Your Fingerprint Can Now Be Your Key
We open our smart phones with our fingerprint… We log into our banking apps with our fingerprint… Why not open our front door with our fingerprint, too? This is my next favorite feature of the Lockly Vision lock!
It can store up to 99 fingerprints by using the Lockly app to grant access. Which means that myself, hubby, and our three boys (ages, 14, 10, and 8) can all now get into the house without a physical key. Imagine the scenarios where this is helpful:
Your arms are full of groceries.
Your kids can come and go without losing copies of the house key.
The car is running…you forget your phone inside…all without turning off the ignition.
Go for a walk without bulky keychains or a need for deep pockets.
Fingerprint access can be added and managed right from the app.
Whoever uses their fingerprint to open the door, the app will log who opened the door and when.
Reason #4: It Has a Doorbell Camera!
I've reviewed other smart technology over the past year, and what has annoyed me is when there are delayed with an app working quickly enough to make it useful technology. I always want to see who's on my doorstep so I can deciding whether or not to let them in (let alone talk to them or pretend I'm not even home! LOL).
But in order for that technology to work, it can't be delayed–it has to be real time and responsive. I've found with other technology that even a 5-10 second delay negates the benefit to even having a camera.
With the Lockly video doorbell, I didn't experience any delay in being able to open the notification that someone has rung the doorbell (which is located right on the lock). I did a test with my teen and was pretty happy with the clarity of his voice and image. I had the option on screen to:
Record the call
Unlock the door
Talk
Hang up the call
There's a little countdown timer on the screen, too, that helps you to keep conversations short so that it preserves the battery life, but you can extend the video conversation is you'd like.
It would be great, though, if this smart lock incorporated motion detection! I'd love the option to see who walks up, even if they don't ring the doorbell, particularly if they were there for nefarious reasons (like stealing packages!).
Reason #5: No One Can Copy Your Entry Code
Makers of this technology understand that people can be worried about security. Can't someone just look over your shoulder and copy the 6-8 digit code you enter into the keypad?? Won't greasy fingers leave smears on the keys you frequently use??
Well, no.
Lockly uses technology that jumbles up the keypad after ever use so that even if someone was peeping you from across the yard and noticed your fingers go left-right-up-down-center-left, this pattern would not be the same next time. Next time you attempt to enter a code on the keypad (if you decided not to use your fingerprint entry), the pattern could very well be up-left-down-right-right-left. It will never be the same pattern each time.
In fact, if you turn on Random Mode in the app, you can make entry even more secure because the keypad will rotate the number positions after each press on the keypad. Therefore, it's impossible for someone to memorize a keypad pattern.
Reason #6: It Has a Back-up Key
There's very little reason why you would be locked out of your house. But let's just say something happens: your fingers are wet and the fingerprint scan won't read it… You forgot your 6-8 digit entry code… Or maybe the batteries died because you were lazy and didn't pay attention to the notification on the app that they were low.
This lock comes with two physical keys available. I've got one on my keychain in case we should ever need it. I don't suspect I'll ever need to use it, but I love that Lockly included it for my peace of mind.
Reason #7: Lock the Door From the Outside With Just a Touch
When we had these new doors installed early 2019, this is the lock and handle I selected. It required a key to lock the door once we left. I'd pull out a key, turn the deadbolt, and go. It was a bit of a pain, especially if going for a walk or bike ride with a set of keys poking me in the pocket.
With this smart lock, though, when I close the door, I can simply touch the keypad or swipe my hand over the keypad, and the door will instantly lock from the outside. No key, fingerprint, or code needed to easily lock up! I love that!
Reason #8: Grant Friends and Family Temporary Access
There are plenty of reasons why friends, family, or neighbors may need access to your home:
Emergencies
House sitting
Pet sitting
Mail collection
Etc.
We've hidden keys outside in the past for family members. That will never have to be an option going forward. I've never liked doing that anyhow–it's not like we don't all know to look under the mat, a planter, or a rock, right? 🙂
Those you grant access to (permanent or temporary) is also tracked in the app so you'll never have to guess who the last person was that came in with their guest code. Love that!
Reason #9: Technology Makes Life Easier
Technology is here to serve us in ways we don't even realize until we use it. It's easy to become suspicious of technology, especially when we've been doing it the "old school" way since we became adults ourselves and bought a house.
About 6 months ago, both hubby and I were away from home and thought we would have been back in time for our elementary school boys (4th and 2nd grade) to get home. Well, unfortunately, we both got held up and assumed the other parent made it home in time.
….Only to later learn that our boys had to wait outside for a good 20 minutes until my husband made it home. If we had this lock installed, our boys wouldn't have had to sit outside waiting for us. They could have easily scanned their fingerprints and come inside.
Now that this technology is available to us, we see how our family benefits.
You, too, may not realize how beneficial this technology is until you've adopted it. But let my experience prove to you that technology can make life easier.
Reason #10: It Works With Alexa!
Not only does it work with the Lockly app, but–YAY!–it works with Alexa!
BEFORE – OUTSIDE
Let's have another look at what my door and deadbolt looked like before installing the smart lock.
This is what it looked like on the inside. Nothing "smart" about this lock! 🙂 Rather, it was pretty basic.
AFTER!
And this is what it looks like with the Lockly Vision Smart Lock with Video Doorbell!
I installed the lock a couple days ago and so far and I'm absolutely loving it! I notice that if the kids slam the door when coming in, it will sound an alarm that the door can't lock properly. So we may need to do some adjustments (ahem–teach the kids not to slam the door–hello!). We also may need to do some adjustments to the lock if it keeps happening. But because the installation is so easy, making fine tube adjustments will be a piece of cake.
Overall, I love this new lock and feel it's just the upgrade that my doorstep needed! If you've been thinking about upgrading your locks to smart locks, definitely consider this Lockly Vision Smart Lock for all the reasons I shared with you!
Did you enjoy this post? Remember to SAVE it on Pinterest!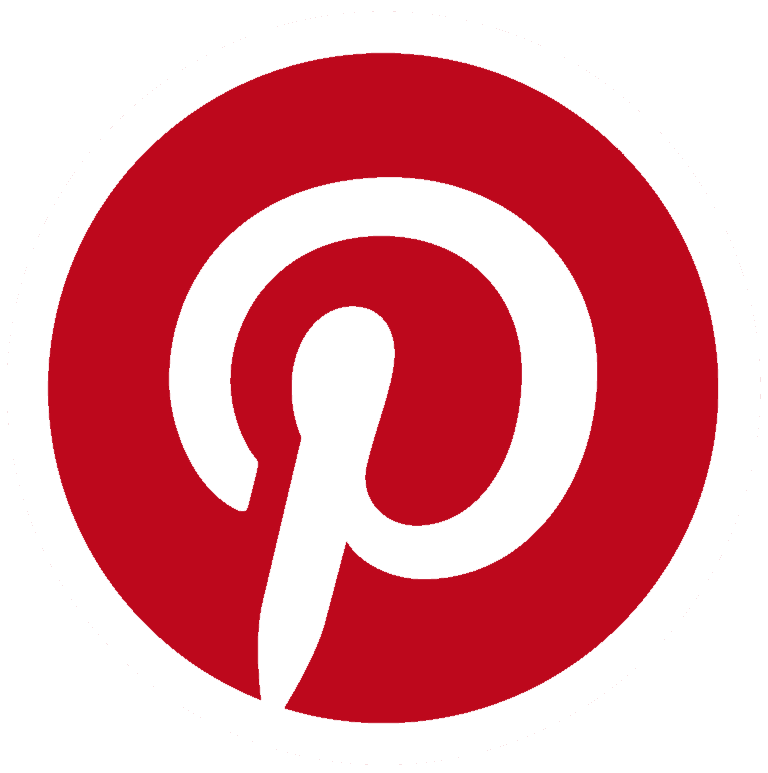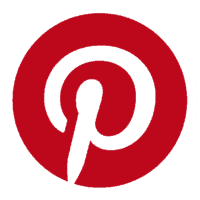 Lockley has a wide selection of smart locks that you can find here on HomeDepot.com. Choose one that fits your family's lifestyle, too!

Download the 5 freebies!
Thrift Diving inspires women to decorate, improve, and maintain their home themselves...using paint, power tools, and thrift stores! Use these 5 printables, checklists, and ebooks to get started!