Online Power Tools Classes!
Does the thought of using power tools both excite you and make you break out in a sweat? Are you tired of waiting for your spouse to fix and build projects for you? Do you find that most power tools tutorials skip the basic info you need to feel comfortable with using that power tool for the very first time?
If you answered yes to any of these questions, then you need a down-to-earth DIY Power Tools course that will walk you through step-by-step how to use the most popular power tools so that you can decorate, improve, and maintain your home yourself!
I'll walk you through how to safely use a jigsaw, circular saw, brad nailer, miter saw, power drill, orbital sander, and router. Once you understand the basics of these tools, you'll be able to enjoy getting accurate and consistent results on your projects without the frustration of messing up your project.
I'll also help you set up a functional work area (even if you have no space), teach you how to safely clamp your wood, walk you through how to select the right tool and blade for the project, as well teach you to identify the "must have" DIY accessories for your power tools (and how to use the accessories!)
Power tools can be intimidating, but with me virtually holding your hand, walking you through what to do at each step of using these power tool, you will be able to let go of the fear that is holding you back from taking your DIY skills to the next level.
When you're done with this course, you will feel empowered to use power tools and will feel confident that you can safely and accurately use each power tool to do your own DIY projects.
Hi, I'm Serena Appiah, owner and blogger at ThriftDiving.com, which is a blog, YouTube channel, and podcast with a mission to educate, inspire, and empower you to DIY your home using simple step-by-step instructions to decorate, improve, and maintain your home without fear or compromising your wallet, the environment, or style.
My vision is for do-it-yourselfers (DIYers) to overcome their fear of tackling DIY projects, accept imperfection, and to love their home by decorating and maintaining it with confidence and pride.
In order to feel empowered to decorate, improve, and maintain your home yourself, you'll need to know how to use power tools.
That's where I've got you covered.
Online Power Tools Class
I WILL PROVIDE:
Convenient online power tools tutorials that you will be able to watch whenever is convenient for you.
In-depth videos without annoying ads or product placements.
One-on-one virtual Zoom calls with you to help you work through your roadblocks to overcome your intimidation with tools.
Group calls to answer your questions.
A private Facebook group with other DIYers who are learning to use (and love!) power tools.
Printables and downloads that will help you master your power tools.
YOU WILL LEARN:
By the end of this course, you'll be able to:
Confidently and accurately use the 7 most common power tools in your DIY toolbox.
Reduce your fear of power tools.
Properly set up your workspace for success, even if you don't have much space.
Identify and use the most popular accessories in order to get the best results when using power tools.
Make your first cut and be empowered to build or upcycle your first project!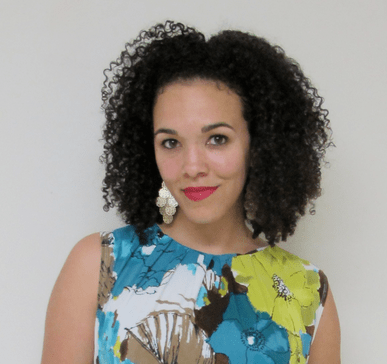 Serena Appiah is blogger/owner of Thrift Diving, a blog about turning other people's cast offs into beautiful pieces of furniture and goods for the home. She makes life more affordable for her family with paint, power tools, and repurposing. She's been making over old furniture since 2012 and chronicle's the transformation of her 1973 home with furniture makeovers and home improvement. She's a mom to 3 beautiful boys, ages 15, 11, and 9 years old. She's married and lives in Silver Spring with her family.
Download the 5 freebies!
Thrift Diving inspires women to decorate, improve, and maintain their home themselves...using paint, power tools, and thrift stores! Use these 5 printables, checklists, and ebooks to get started!