Sherwin Williams Sea Salt and Rainwashed: Prettiest Colors For Your Home!
Don't you hate buying paint and getting home and wishing you'd chosen another color?
Yep. Me too.
But I guarantee that's not going to happen this time because, hands down, Sherwin Williams Rainwashed and Sea Salt are two of the prettiest, softest colors that never fail to disappoint.
I'm obsessed with these colors. In fact, three of my rooms are painted these colors:
Hopefully, stumbling upon these pics will help you to make a decision to use them, because they're that fabulous!
Sherwin Williams Rainwashed
Rainwashed is probably my most favorite color of all times. When we moved into this old 1973 house in 2010, I couldn't envision what I wanted my bedroom to look like. Our old bedroom was a soft buttery yellow with deep red accents. A little too "warm" for my taste in this "new" old house. Instead, I wanted something cool, soft, and felt like an oasis when I walked in! This is what my bedroom looked liked prior to its total overhaul, funky 70's quilted drapes and all!
BEFORE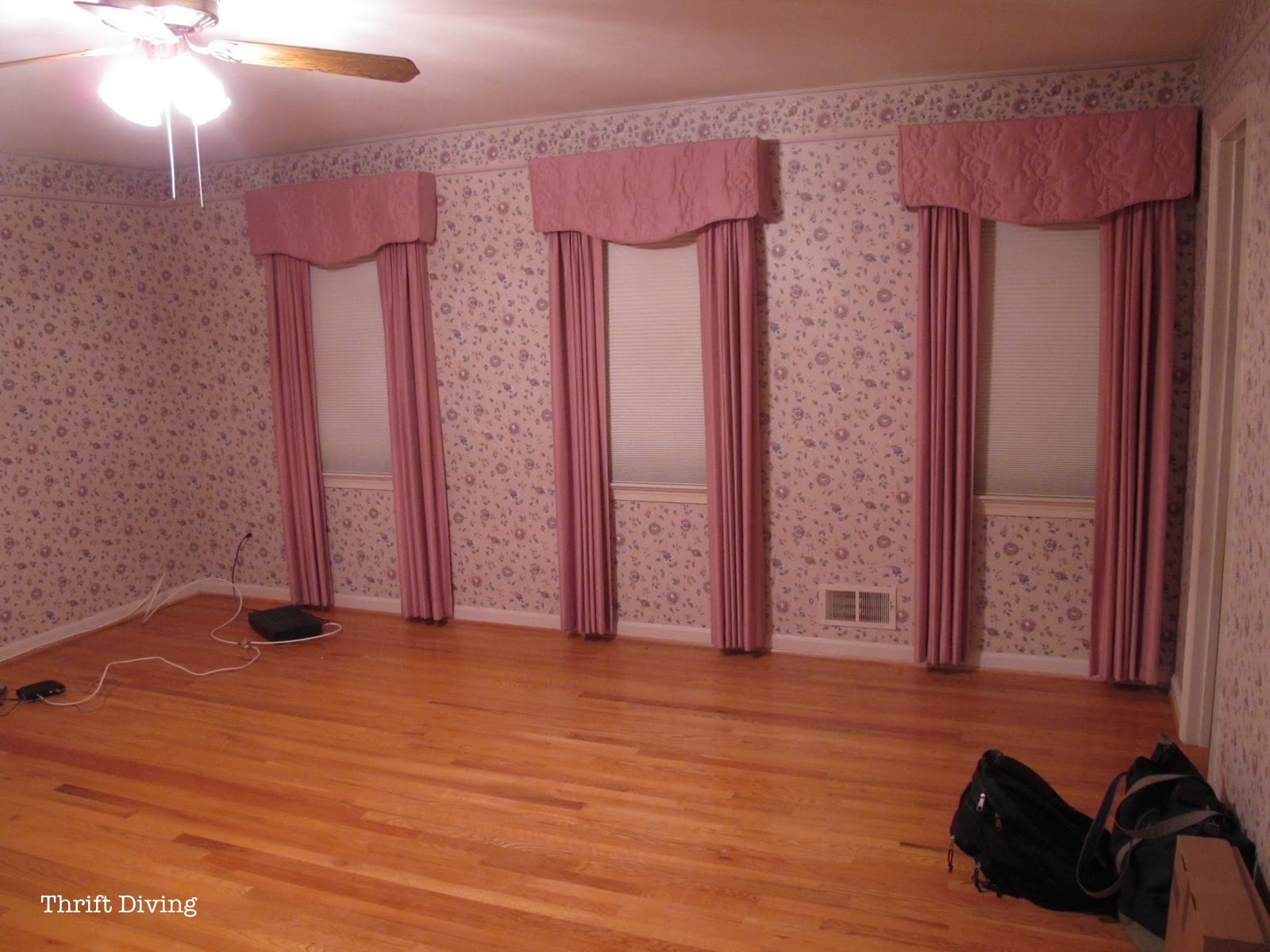 The wallpaper needed to come down first. That was a complete nightmare! I wouldn't wish wallpaper on my worse enemy! (Well…actually, that could be satisfying, but I digress….LOL). We used an amazing wallpaper steamer that I bought from Amazon and it worked really well to pull down the wallpaper. But the wallpaper left a bunch of sticky glue
AFTER!
Once the wallpaper was gone…once I added the DIY crown molding…what resulted was this soft, prettiness! This is Sherwin Williams Rainwashed. AH-MAY-ZING…… What's crazy is that in the years since moving in, not once have I ever felt like re-painting over the Rainwashed. Other rooms in my hous, however, have been painted over at last once or twice. But not this room. The color is too divine!
Here's another shot of Rainwashed in my master bedroom. Isn't it such a light shade of turquoise blue-green? Everything you see in the image below was thrifted or made my hand!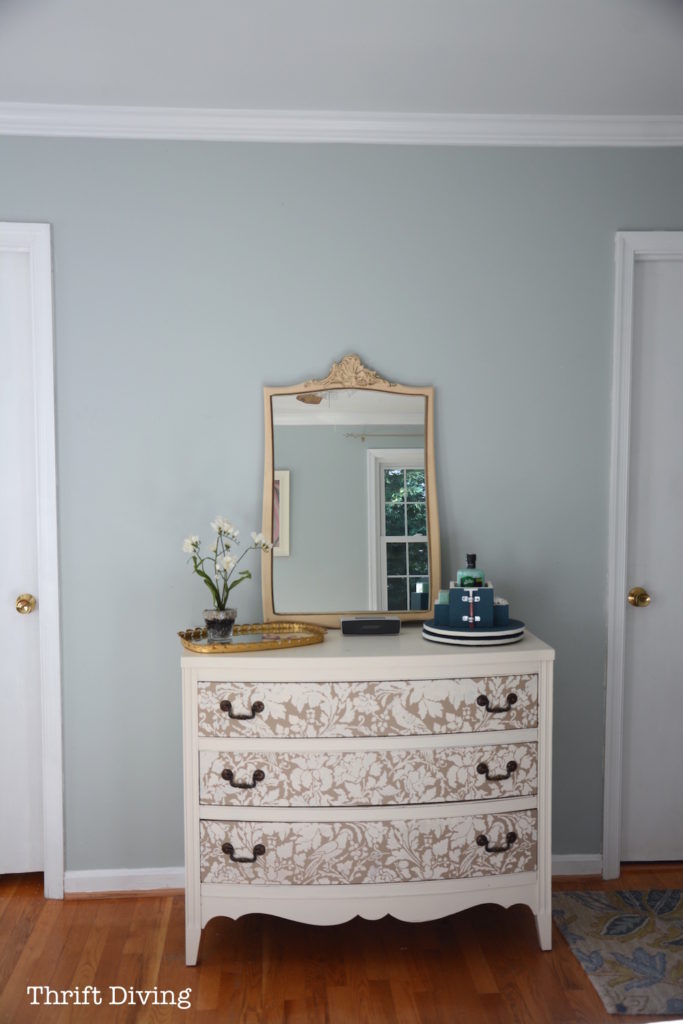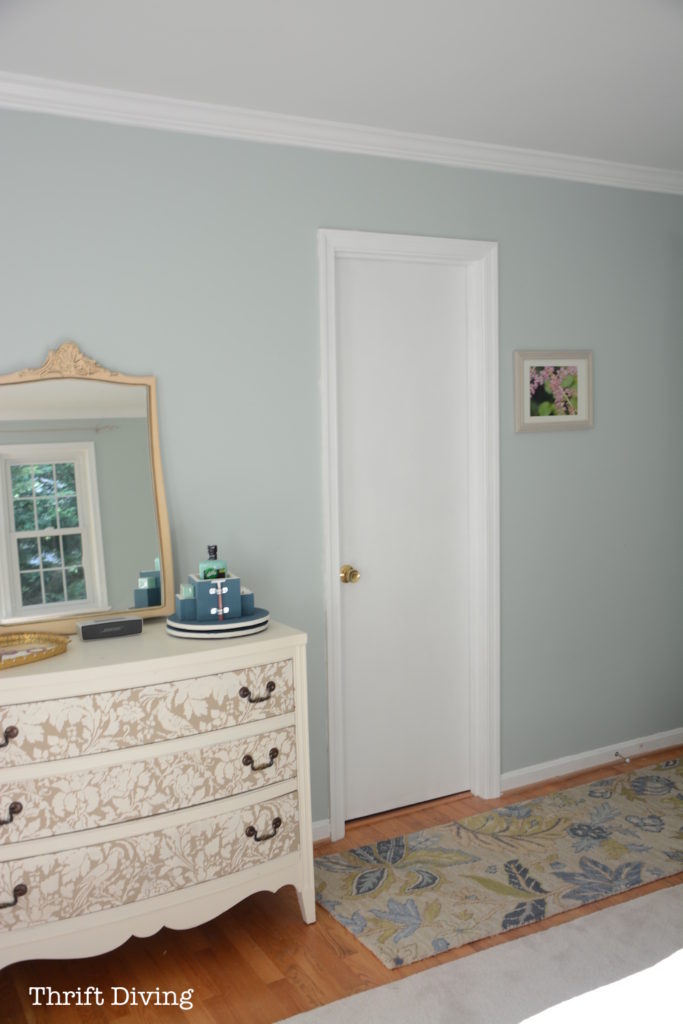 I had found this frame at the thrift store and figured out how to frame fabric with a picture frame. I love how it looks on my master bedroom wall with the Rainwashed.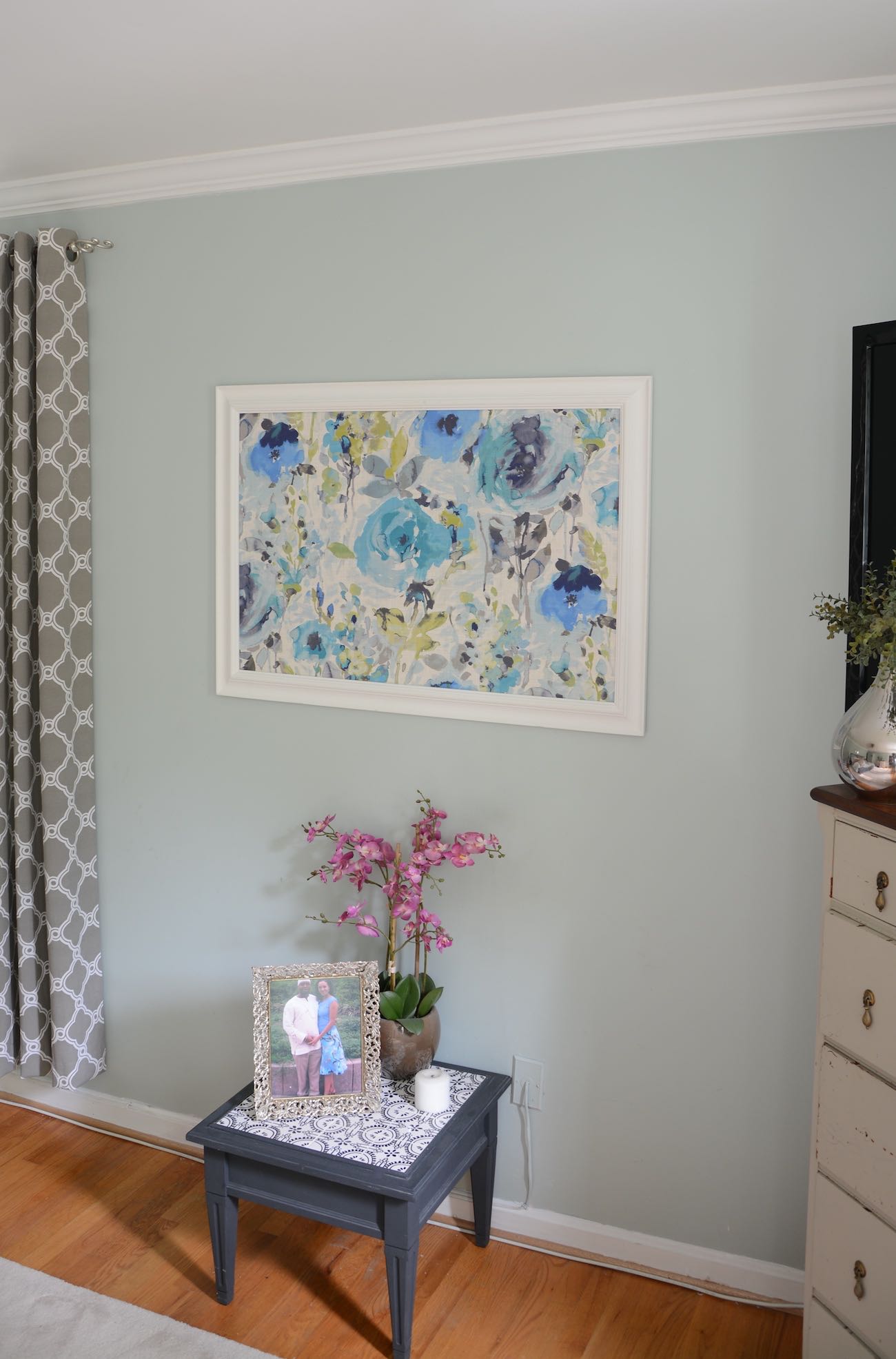 Psst! Check out how I used Sherwin Williams Abalone Shell in my family room!
It's funny, but when you look at it on a color card, it looks nothing like what it does on your walls, depending on the time of day. It's like the magician of paint colors. According to this swatch, it's in the green family, but sorry–my walls say something different!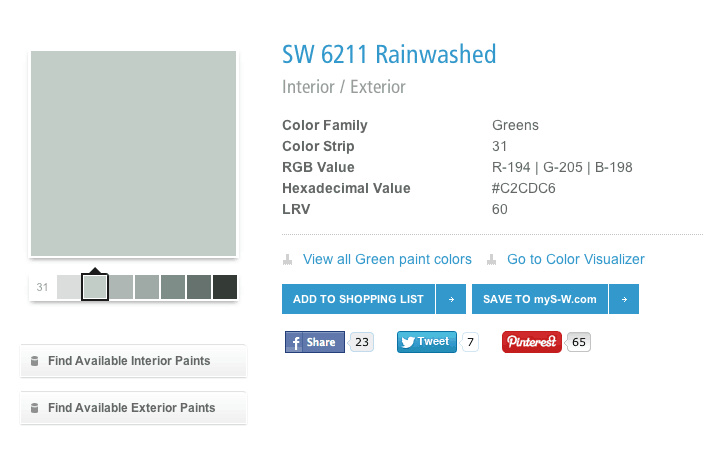 When I walk into my bedroom, it feels like an oasis!
I installed the crown molding myself (I wrote a 52-page step-by-step guide on how to put up your own crown molding like a novice. Download a copy of the ebook).
Sherwin Williams Sea Salt
Sherwin Williams Sea Salt is another paint color that is a bit of a magician when on the walls.
This is what my master bathroom looked like when we moved in. It was a hot mess. But I knew that Sherwin Williams Sea Salt would look amazing in this room. It has a calming effect and looks good with shades of gray and white. Here's what my master bathroom looked like before. In this room, it actually does look greenish:
BEFORE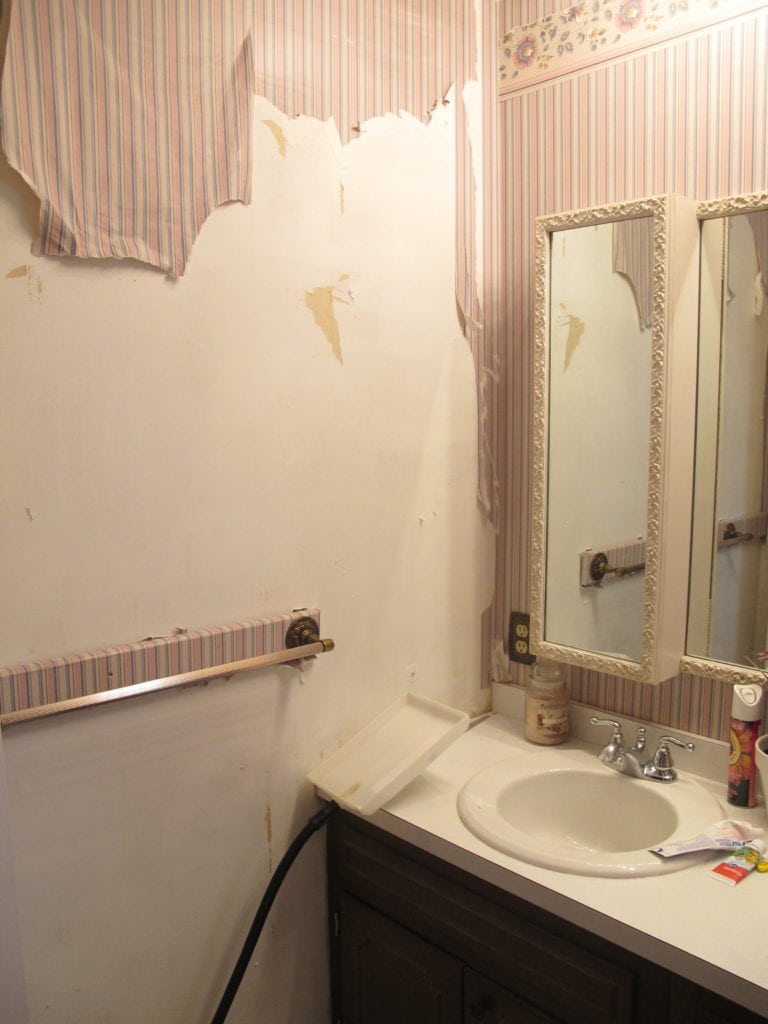 AFTER!
What do you think? It looks like a very light seafoam color. Excuse the horrible pics :). These are old cell phone pics!
As much as I loved Sherwin Williams Sea Salt, later I wanted a change for my bathroom.
So I've since done a master bathroom makeover and it now looks like this!
RELATED: See how to make this master bathroom makeover, which doesn't require hardware to stay in place, and you can move it up and down!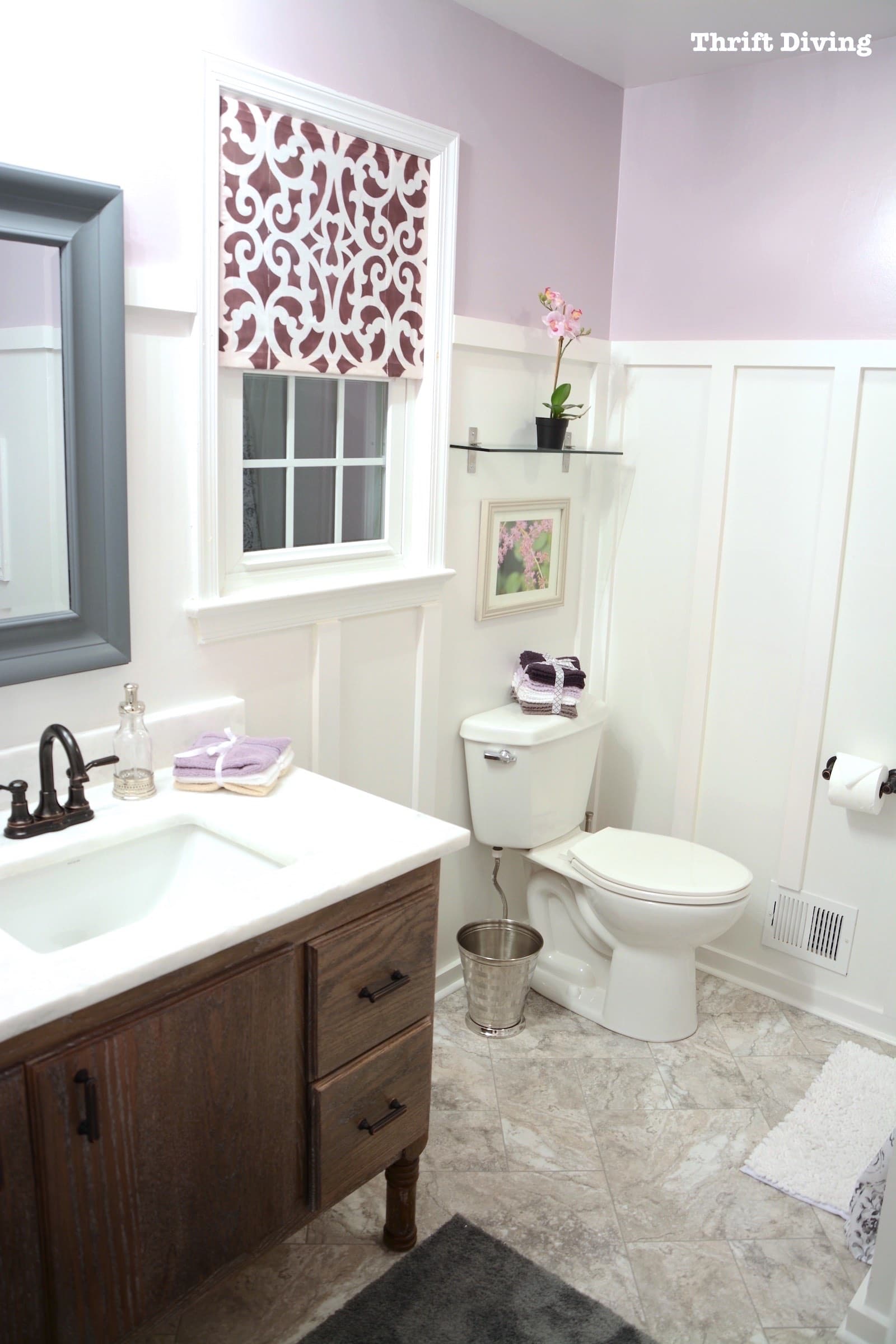 Anyhow, back to my foyer….
In my foyer, Sherwin Williams Sea Salt looks more light-bluish/turquoise in the afternoon sun!
BEFORE
AFTER!
In my foyer (click here to watch how I touched up the Sea Salt for an entryway refresh makeover), it sometimes looks a shade of blue, depending on the light. The color is very soothing and I can't believe I ever chose a depressing, dark yellow.
Never again!
I love how fresh Sea Salt feels when I walk in! And what's crazy is that when readers send me pictures of their house, showing off their projects to me, the minute I see Sea Salt on their walls, I'm like, "I know that paint color!"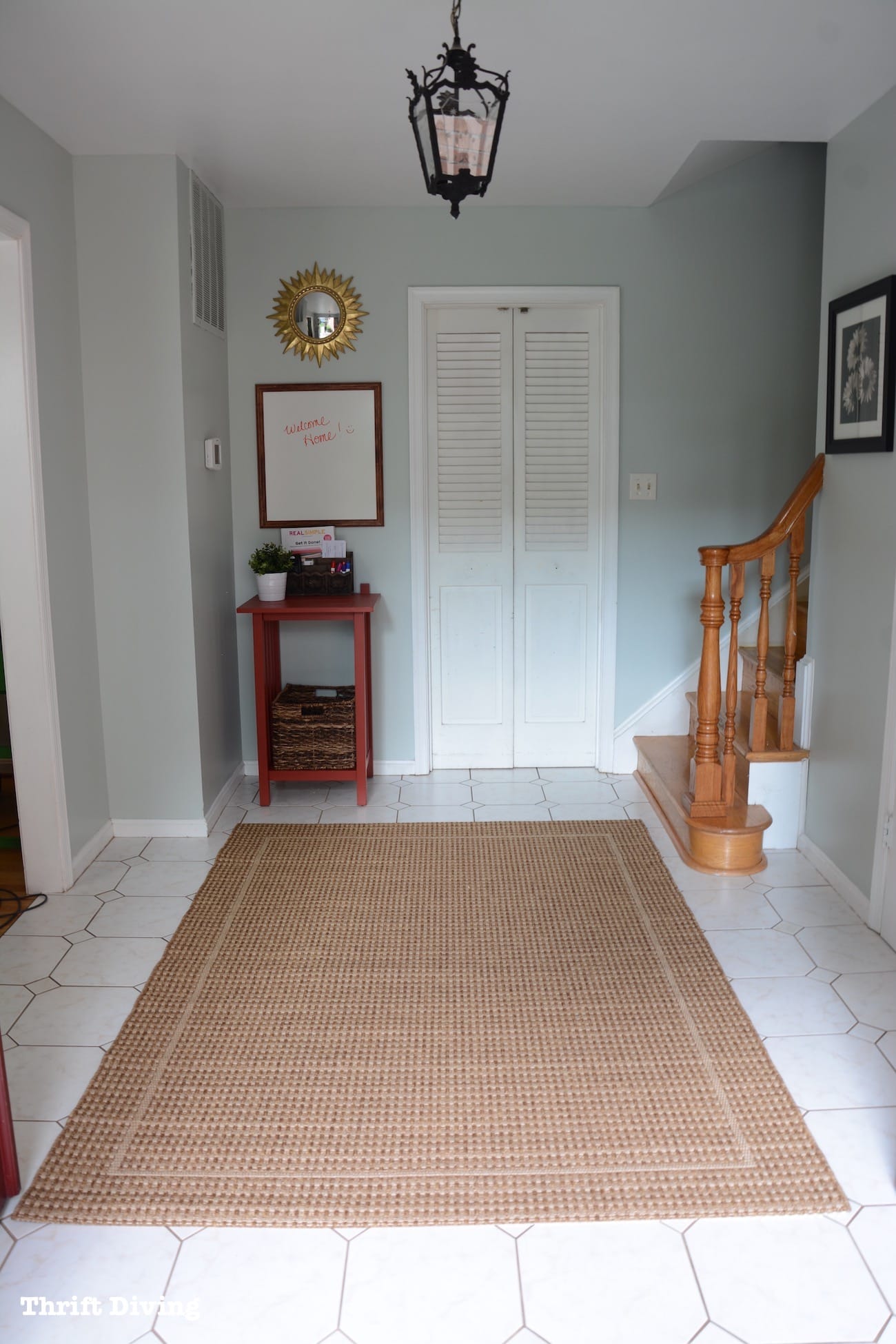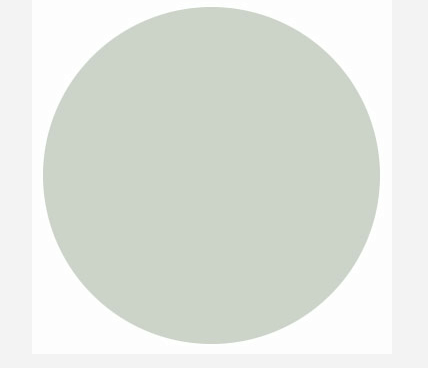 Worried?
You probably found this blog post because you're researching Rainwashed or Sea Salt. Don't worry. They're great colors that make the walls feel airy and pretty. Sometimes they look greenish. Sometimes they look blue. Maybe turquoise. And sometimes you do feel nervous when you're about to paint and you're not quite sure what you're going to get. But I love these colors so much; they never disappoint.
Even my kids love them ;).
Sherwin Williams Abalone Shell and City Loft
I absolutely love Sherwin Williams paint colors! I recently completed a family room refresh and I used Sherwin Williams Abalone Shell as a blush pink accent wall, and the rest of the walls are a gorgeous Sherwin Williams City Loft, which complements it so well! Click here to see the entire family room makeover here.
Want to save this blog post? Just click here to SAVE it on Pinterest!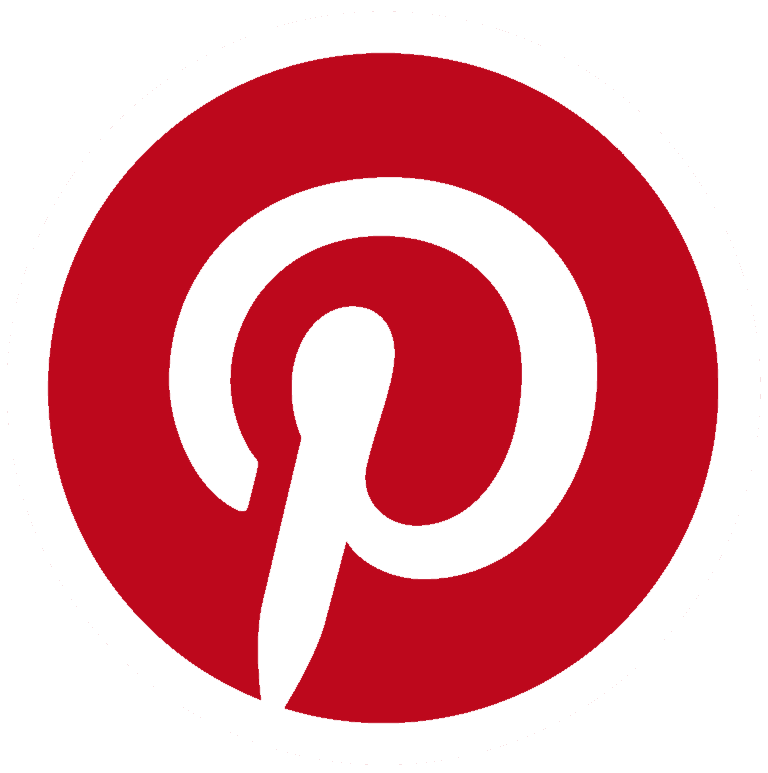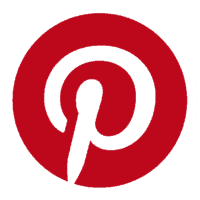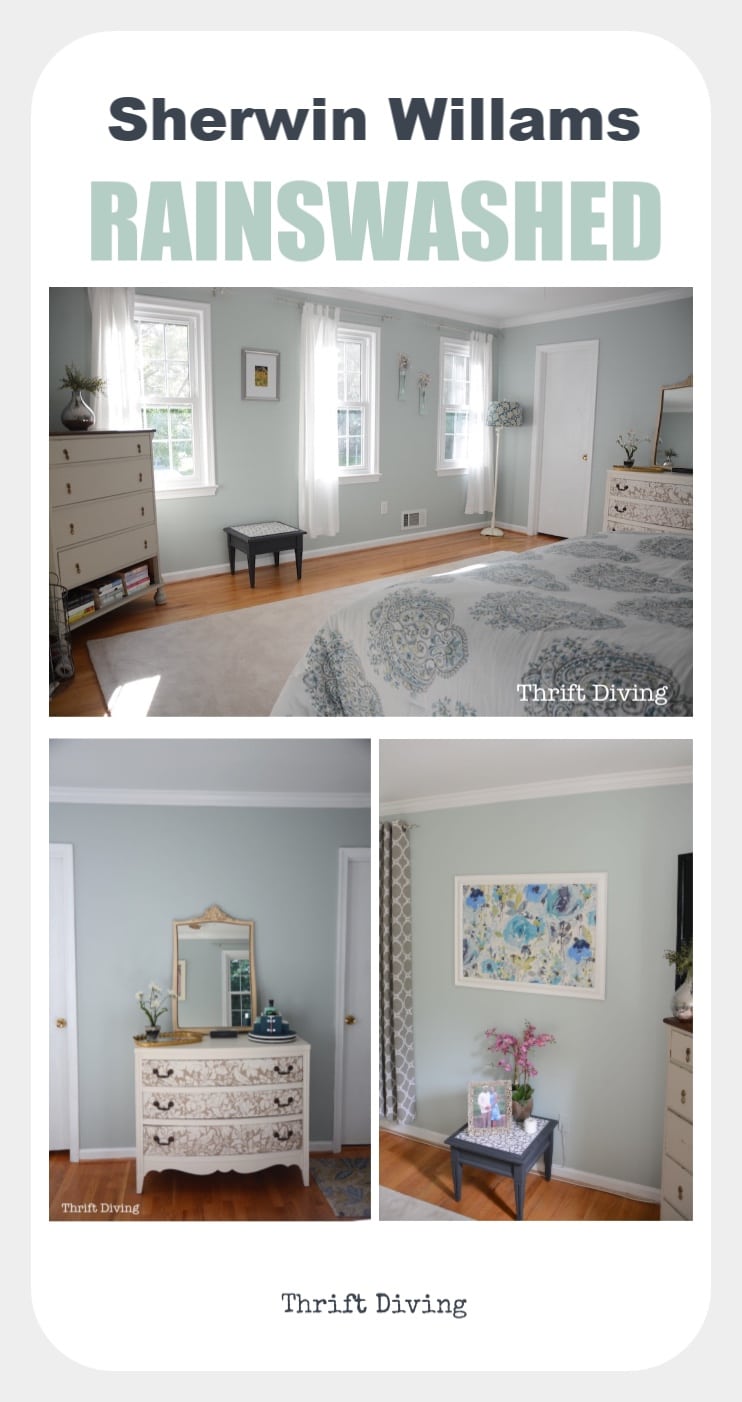 How to Pick Awesome Color Combos
Choosing colors that look good together is tough. If you need more help picking color combos, then check out my other post: How to Pick Awesome Color Combos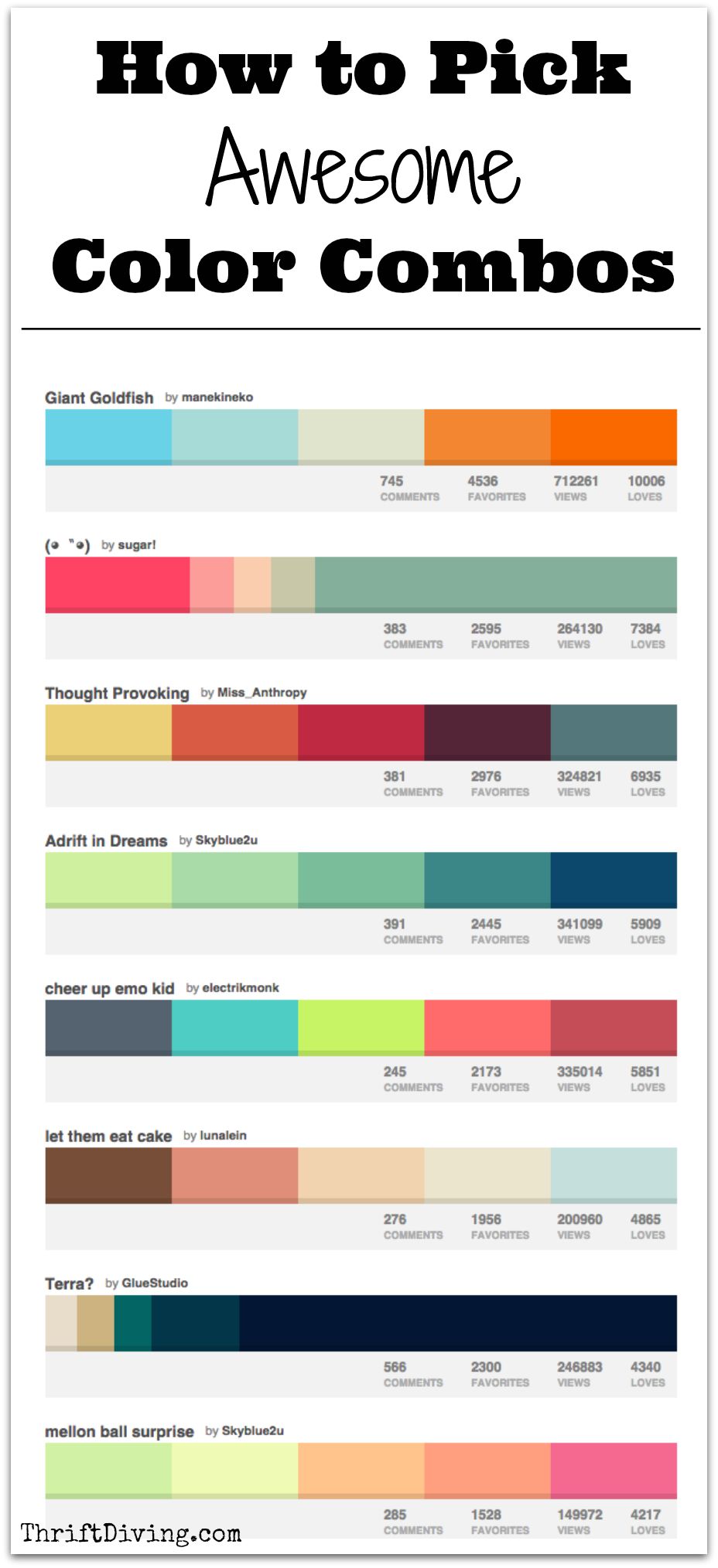 Watch the Video!
If you want to check out Sea Salt in action, watch my video, where I'm demoing the Home Right EZ Twist paint stick. Maybe you can get a hint of what the paint looks like.
Sherwin Williams Window Pane
I can't help but mention, I also love Sherwin Williams Window Pane, which is one color lighter on the same color card as Rainwashed (see above). It's also a very turquoise paint color. I have used it in my reading room, and it's just as beautiful and soft. And yes, that was a baby on my back. LOL
BEFORE
Same "yuck" beige in the reading room….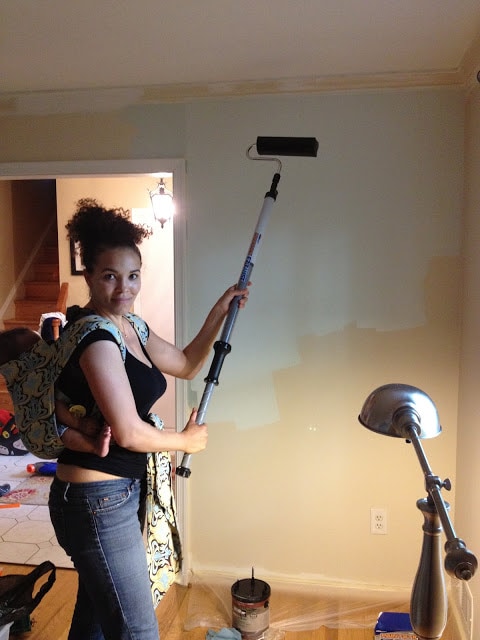 IN PROGRESS!
A gentle hint of greenish turquoise paint on the walls. Ahhhh….LOVE IT!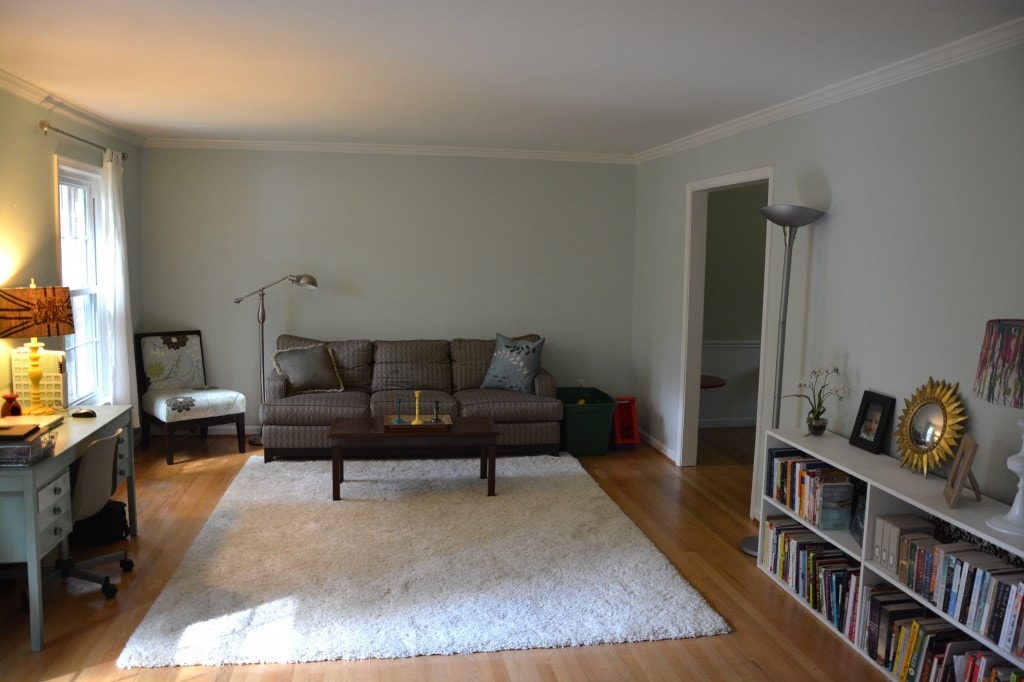 Psst…Check out these other projects in my master bedroom!
Have you used Sherwin Williams Rainwashed or Sea Salt in your house? What did you think? Leave a comment below and let me know!

Download the 5 freebies!
Thrift Diving inspires women to decorate, improve, and maintain their home themselves...using paint, power tools, and thrift stores! Use these 5 printables, checklists, and ebooks to get started!