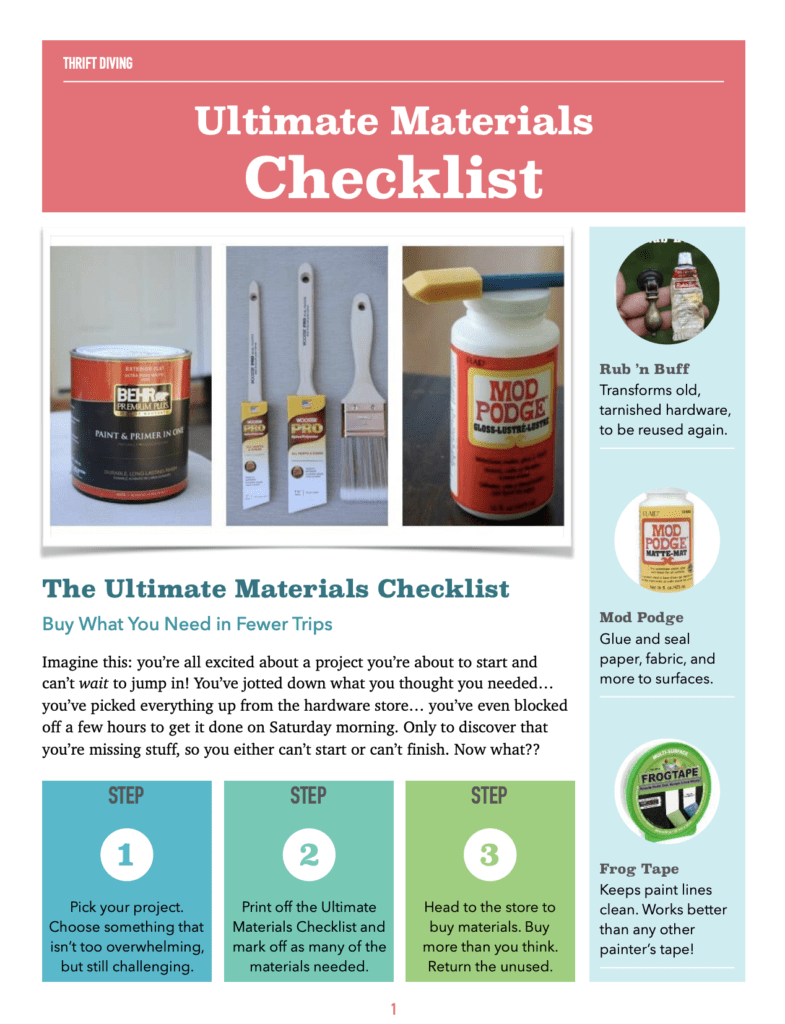 Get 5 free ebooks when you subscribe!
Create. Inspire. Teach
Thrift Diving's mission is to educate, inspire, and empower you to DIY your home using simple step-by-step instructions to decorate, improve, and maintain your home without fear and without compromising your wallet, the environment, or style!
Let's Talk Thrift Stores!
let me inspire you!
Hey there! I'm Serena!
I'm Serena Appiah (rhymes with IKEA). I think home should be affordable. You shouldn't have to wait around for a spouse to do projects for you. And you don't have to pay thousands of dollars to hire professionals for every project. I'll show you how to use paint, power tools, and thrift stores to make your home comfortable and pretty without costing an arm and a leg. You'll also have fun flexing your creative muscle! 🙂
What is Thrift Diving?
"Thrift diving" is a term that I coined to describe the joy of transforming and repurposing used or discarded items into functional and pretty home decor, furniture, and other DIY projects. Here at Thrift Diving, we love taking secondhand or thrifted items, such as furniture or home accessories, and giving them a new lease on life through painting, reupholstering, or other creative alterations.
Thrift diving is a way to save money while creating your unique oasis. It's about sustainability, reducing waste, and breathing new life into old things with paint, power tools, and thrift stores!
Download the 5 freebies!
Thrift Diving inspires women to decorate, improve, and maintain their home themselves...using paint, power tools, and thrift stores! Use these 5 printables, checklists, and ebooks to get started!